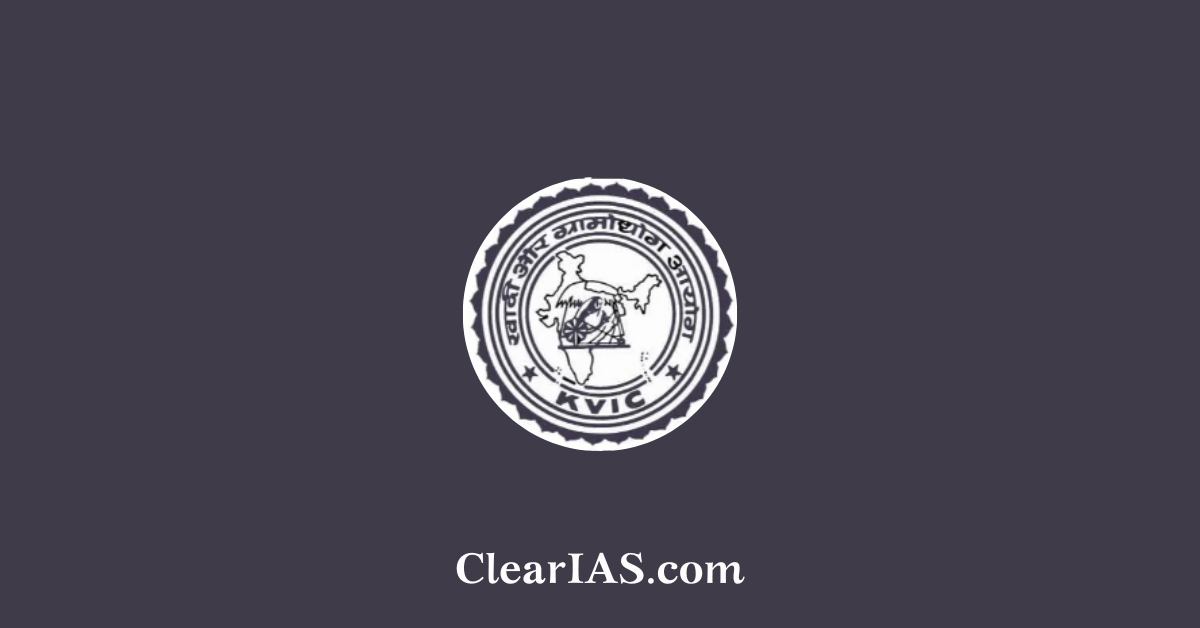 What is PMEGP Scheme? How PMEGP is implemented? What are the salient features of PMEGP Scheme? What are the Challenges of PMEGP Scheme? To know more read below.
The Ministry of Micro, Small and Medium Enterprises has approved the extension of the Prime Minister's Employment Generation Programme (PMEGP) for five years till FY26.
The PMEGP is the continuation of the 15th Finance Commission Cycle for five years from 2021-22 to 2025-26 with an outlay of Rs 13,554.42 crore.
What is the PMEGP Scheme?
Prime Minister's Employment Generation Programme (PMEGP) is a major credit-linked subsidy scheme launched in 2008 by merging two schemes namely Prime Minister's Rojgar Yojana (PMRY) and Rural Employment Generation Programme (REGP).
PMEGP is for generating employment opportunities by establishing micro-enterprises in urban and rural areas in the non-farm sector. It allows entrepreneurs to set up factories or units.
Implementation of PMEGP
It is a central sector scheme being administered by the Ministry of Micro, Small and Medium Enterprises (MoMSME).
It is implemented by:-

Khadi and Village Industries Commission (KVIC) at the National level.
State KVIC Directorates, State Khadi and Village Industries Board (KVIBs), and District Industries Centre (DICs) at the State level.

Government Subsidy under the scheme is routed by KVIC through identified banks for eventual distribution.
State Khadi and Village Industries Boards (KVIBs), District Industries Centres (DICs), and banks.
In such cases, KVIC routes government subsidies through designated banks for eventual disbursal to the beneficiaries/entrepreneurs directly into their bank accounts.
Salient features of the PMEGP Scheme
Eligibility:
Any individual, above 18 years of age.
Only new projects/units are considered for sanction of loans.
Self-help groups that have not availed benefits under any other public scheme, societies, production co-operative societies, and charitable trusts.
Institutions registered under the Societies Registration Act, of 1860.
Class 8th passed individuals for projects above ₹ 10 lakhs for Manufacturing, and ₹ 5 lakhs for Services Sector.
Maximum Cost of Project/Unit Admissible:
Manufacturing Sector: Rs. 50 lakh
Service Sector: Rs.20 lakh
Government Subsidy:
Rural Areas: 25% for the general category and 35% for the special category, which includes SC/ST/OBC/Minorities, NER, Hill and Border Areas, transgender, physically disabled, north eastern region, aspirational and border district applicants.
Urban Areas: 15% for the general category and 25% for the special category.
Role of Banks: Loans are provided by Public Sector Banks, Regional Rural Banks, Co-operative Banks and
Private Scheduled Commercial Banks approved by respective State Task Force Committee.
Assistance is provided under the scheme only to the new units, units that have availed government subsidies under either the state or the central government schemes; existing units are not eligible for subsidy under PMEGP.
In order to achieve inclusive growth across the country, a minimum of 75 projects will be awarded to each district.
Changes:
The definition of village industry and rural area has been changed for the scheme.
Areas falling under Panchayati Raj institutions would be accounted under rural areas, whereas areas under municipalities will be treated as urban areas.
Objectives of PMEGP Scheme
Creation of ongoing, sustainable employment opportunities throughout the nation, in both urban and rural locations.
By developing micro businesses for the purpose of creating jobs, a large segment of aspiring and traditional craftspeople, as well as unemployed adolescents in rural and urban regions, can be provided with sustainable and ongoing work.
Smooth credit flow to the micro sector by facilitating financial institutions' engagement.
Significance of PMEGP Scheme
For an estimated 40 lakh people, the programme will generate sustainable employment possibilities over the course of five fiscal years.
By supporting in the establishment of micro-businesses in the non-farm sector, it enables the creation of work opportunities for unemployed youngsters throughout the nation.
Since its commencement in 2008–09, roughly 7.8 lakh micro companies have received support totalling RS 19,995 crore, creating an estimated 64 lakh sustainable jobs. Nearly 50% of the units held by SC, ST, and women categories are in rural areas, where around 80% of the units aided are located.
What are the Challenges of PMEGP?
Due to structural problems and a significant percentage of non-performing assets, the scheme is crippled (NPAs). A total of Rs. 10,169 crores in aid was given between 2015–16 and 2019–20. 1,537 crore of this came out to be non-payable.
The main causes of such a high number of NPAs are said to be a lack of expertise, a lack of market research, limited demand, and fierce competition.
While all central programmes typically have set annual goals, no such goals are used to guide this programme. The programme can lose its momentum if both the states and the banks operate without the intention of meeting the annual objective for loan distribution.
Way Forward
In addition to offering financial assistance, the government must implement a comprehensive training programme to assist aspiring business owners in concentrating on the appropriate market and products.
The plan may be advantageous at a time when the economy needs to recover from the Covid-19 pandemic's consequences. The timely distribution of funding is essential for the completion of projects and the generation of employment in the nation.
Government must put more effort into supporting marketing and better technologies for the micro-segment.
Financial help alone is insufficient. Another difficulty is people becoming aware of the arrangement.
Article written By: Aseem Muhammed