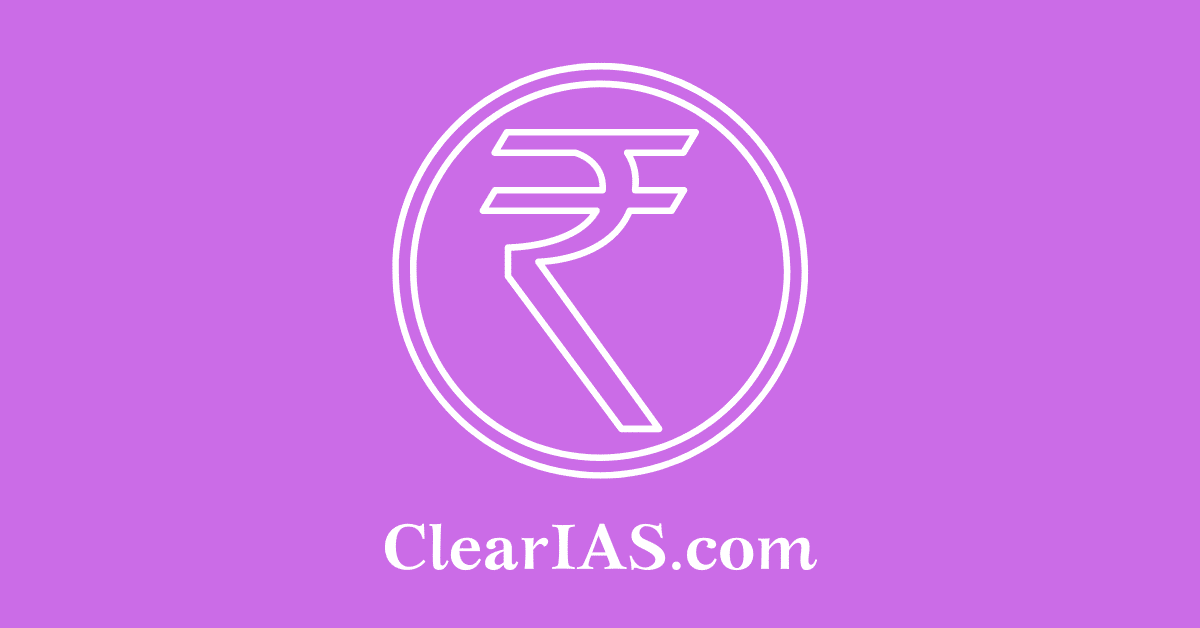 Pradhan Mantri Jan Dhan Yojana (PMJDY) focuses on financial inclusion. What are the features of PMJDY? Why was it necessary? To answer all these questions, read further.
Financial inclusion is the availability and equality of opportunities to access financial services. Financial inclusion plays a key role in the targeted delivery of government services. The government has taken multiple steps in this regard.
About PMJDY
Jan Dhan Yojana ensures complete financial inclusion of all households in the nation by ensuring that every household has access to at least one basic bank account, financial literacy, access to credit, insurance, pension facilities, and universal banking services.
This allows someone without a savings account to start one without the need for a minimum balance, and in the event that they self-certify that they lack any of the legally necessary documentation needed to open a savings account, they may open a small account.
The country's more than 6 lakh villages were divided into 1.59 lakh Sub Service Areas (SSAs). Each SSA typically includes 1,000–1,500 families. In the 1.26 lakh SSAs without a bank branch, Bank Mitras were deployed for branchless banking.
Features under PMJDY
Through financial literacy programs, PM Jan Dhan Yojana provides unbanked people with simple access to banking services and information about financial products.
Additionally, they receive a RuPay debit card with a built-in Rs. 2 lakh accident insurance policy.
It also offers access to an overdraft facility after six months of satisfactory account operation or credit history.
Additionally, all eligible account holders can access personal accident insurance coverage through their bank accounts through the Prime Minister's Social Security Schemes under Pradhan Mantri Suraksha Bima Yojana, life insurance cover under Pradhan Mantri Jeevan Jyoti Bima Yojana, and guaranteed minimum pension to subscribers under Atal Pension Yojana.
There is no requirement to maintain any minimum balance in PMJDY accounts. Interest is earned on the deposit in PMJDY accounts.
Jan Dhan Darshak App
In order to give citizens a platform for finding banking touchpoints like as bank branches, ATMs, Bank Mitras, Post Offices, etc. around the nation, a mobile application was established.
On the GIS App, more than 8 lakh financial touchpoints have been mapped. The Jan Dhan Darshak App's services could be used in accordance with the requirements and convenience of regular people.
This software is also used to locate villages that are 5 kilometers away from banking touchpoints yet do not have any. The concerned SLBCs (State-level Bankers Committee) then assign these identified villages to various banks for the opening of banking outlets.
Achievements of the Scheme
Since August 28, 2014, the PMJDY has opened over 46 crore bank accounts with a deposit balance of Rs 1.74 lakh crore, expanding its reach to 67% of rural or semi-urban areas and 56% of women who have Jan Dhan accounts.
When PMJDY was continued after 2018, there was a noticeable change in strategy to address the needs and difficulties of the nation's developing FI landscape.
Over time, PMJDY accounts' deposit base has grown. The deposit balance in PMJDY accounts as of 27.3.2019 was Rs. 96,107 crore. Between March 2015 and March 2019, the average deposit per account more than doubled, rising from Rs. 1,064 to Rs. 2,725 per account.
The Bank Mitra network has also grown in strength and acceptance. From 52 transactions in 2014–15 to 4,291 transactions in 2016–17, the average number of transactions per Bank Mitra on the Aadhaar Enabled Payment System run by Bank Mitras has increased more than eightyfold.
According to the most recent data, there were 35.50 crore beneficiaries and a total balance of 99,752 crores in these basic bank accounts.
Regional rural banks and private sector banks each have balances of 17,648 crores and 2,926 crores, respectively. Public sector banks hold the largest portion of the total balance at 79,177 crores.
The program has a strong emphasis on rural areas and prioritizes women. 21 crores of the 35.50 crore account customers were from rural and semi-urban areas. 18.88 crore of the recipients were women.
The scheme's total balance, which was introduced on August 15, 2014, has increased more rapidly in recent years, which was accelerated by the demonetization in November 2016.
Conclusion
PMJDY has achieved milestones and is truly a step in the right direction toward attaining financial inclusion. However further action is necessary to ensure that these accounts do not turn dormant in the time to come.A proactive effort by the government and other stakeholders holds the key to its success.
Article written by : Vivek Rajasekharan