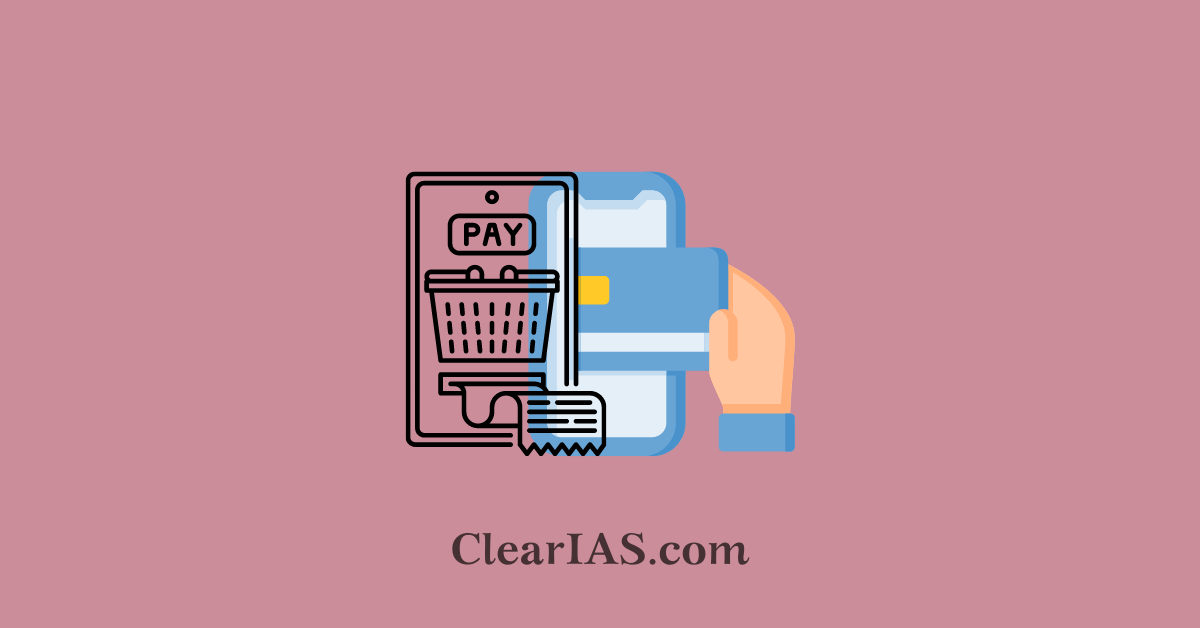 RBI has recommended a few changes to Prepaid Payment Instruments (PPIs) governance. PPIs are an integral part of India's journey towards cashless transactions in the country. It's important to advance the digital economy of the nation as well. Read here to learn more about PPIs.
The RBI has been steadfastly trying to establish a digital payment system environment to attain a less cash-efficient economy ever since the enactment of the Payment and Settlement System Act in 2007.
Although traditional bank products like debit cards, credit cards, and net banking have not been ignored in this process, the RBI has made a significant effort to promote prepaid payment instruments (PPI).
PPI is a relatively newer category of payment instruments that are already well-accepted in many developed nations like the United States and Europe.
Prepaid Payment Instruments (PPIs)
Prepaid payment instruments, often known as prepaid cards or stored value cards, were first produced as paper gift cards or certificates in the USA in the 1970s.
The US telecom sector later used single-purpose (or closed loop/system) prepaid cards that were exclusively valid at a particular merchant location in the 1980s.
Large retail chains came after them in the early 1990s.
But up to that point, there were no indications of any prepaid cards with multiple uses.
Prepaid Payment Instruments (PPIs), sometimes referred to as prepaid cards or stored value cards in several nations, are specific tools that make it easier to buy products and services using the money they have on hand.
The value kept in these instruments is the cash, a debit from the holder's bank account (via a debit card or net banking), or any credit card used to make the purchase.
PPIs can come in the form of payment wallets, smart cards, magnetic chips, vouchers, mobile wallets, etc. Any instrument that can be used to access a prepaid amount is a PPI.
RBI as per the guidelines provided under the Payment and Settlement Act, 2005 defined Prepaid Payment Instruments (PPIs) as instruments of payment that facilitate buying of goods and services, including the transfer of funds, financial services,s and remittances, against the value stored within or on the instrument.
Cash loading of PPIs is limited to Rs 50,000 per month.
Only those companies incorporated in India and have a minimum paid-up capital of Rs. 5 crore and minimum positive net worth of Rs. 1 crore are permitted to issue PPIs in India.
Types of Prepaid Payment Instruments
According to the RBI, PPIs in the country can be issued under three systems. They are as follows:
Closed system
The closed system is one in which a PPI is only valid when used for purchases made by the company that issued it in the first place.
When a person tries to purchase goods or services from a different supplier, the usage of such a PPI will be invalid.
Additionally, this approach does not permit cash withdrawals about the PPI balance.
The issue of such PPIs does not require previous RBI permission since the RBI has not categorized this PPI system as a payment system.
Examples of a closed system PPI are paper vouchers or gift vouchers and coupons; it also will include smart cards that can only be used in the establishments that issue them such as metro railcards and chips.
Semi-closed system
PPIs issued under the semi-closed system, as opposed to PPIs issued under the closed system, can be used at certain but not all institutions.
Under this structure, the RBI may only license non-banking entities or banking institutions to issue PPIs.
Without prior clearance or authorization from the RBI, PPIs cannot be issued.
They can be used for purchases, remittance services, and other transactions at a variety of clearly specified retailers, either by location or at particular businesses that have agreements with the PPIs' issuers to accept them as payment.
Such a contract does not have to be made directly between the issuer and the business taking PPI as a form of payment; it may instead be made through a payment aggregator or payment gateway.
PPIs issued under the semi-closed system are not permitted to assist cash withdrawals, much like PPIs issued under the closed system. Whether a bank issued the PPI or not makes no difference.
There are further types of semi-closed PPIs:
Minimum detail PPI is the type in that only the bare minimum details of the holder of the PPI are obtained. The maximum amount of money that may be loaded on the PPI is up to Rs 10,000.
Loading only from a bank account where the PPI can only be loaded via the bank account and not through any other means such as cash etc.
Full KYC PPI where full KYC of the PPI holder has been obtained and registered by the PPI issuer and the maximum limit of money that can be loaded onto the instrument increases to Rs 1 lakh.
Open system
Under this approach, only financial institutions that have received RBI approval may offer PPIs.
These tools may be used to make purchases, remit money, withdraw cash, etc. easier.
Debit cards and credit cards are two instances of PPIs issued under this scheme.
Who can issue PPIs?
PPIs can be issued by banks and non-banks after obtaining approval from the RBI.
The following criteria must be satisfied by non-banking organizations, such as businesses, for them to be qualified to issue PPIs:
The business must be set up in India.
The company's minimum paid-up capital must be greater than Rs 5 crore.
There must always be a minimum of Rs 1 crore in positive net worth.
Any financial institution that satisfies the eligibility requirements stipulated by the RBI is permitted to issue PPIs.
But only banks with the RBI's approval may introduce mobile-based PPIs when it comes to offering mobile banking transactions.
Non-Banking Financial Institutions and other businesses are only permitted to issue PPIs in a closed or semi-closed system.
Mobile-based PPIs are included in this. The sole prerequisite for non-banking businesses to issue PPIs is that they must keep an escrow account with any designated commercial banks in the nation.
Advantages of Prepaid Payment Instruments
Prepaid payment instruments are often supplied with the barest minimum of requirements.
These tools may be utilized effortlessly at merchant sites and come in the form of tangible coupons or plastic cards (like debit or credit cards).
It saves time at public spaces like metro ticket counters and grocery marts with quick payments.
It substitutes the need for physical cash.
Prepaid travel cards which are some open system payment instruments are immensely helpful in case of cross-border travel as these are generally issued by international card companies in association with banks.
Drawbacks
A prepaid payment instrument is not a debit card and hence not linked to any bank account. As a result, the balance stored in it does not attract any interest.
As with any digital system, PPIs are also susceptible to hacking and related security threats.
Recent news on PPIs
An RBI-appointed committee has recommended that RBI should examine the extension of Deposit Insurance and Credit Guarantee Corporation (DICGC) cover to Prepaid Payment Instruments. Presently, it is available only for bank deposits.
DICGC is an RBI subsidiary, that provides deposit insurance coverage to various types of deposits, including savings, fixed, current, recurring, and accrued interest.
The limit of insurance is up to a maximum of Rs 5 lakh for both principal and interest amounts held by them.
Covers commercial banks i.e., local area banks, payments banks, small finance banks, regional rural banks, and cooperative banks.
Conclusion
Demonetization has unexpectedly given all digital channels of commerce an impetus. Even after re-monetization, these instruments, and more especially PPIs (mostly semi-closed m-wallets), have continued to expand, which strongly shows that the Indian public is coming to embrace these payment methods.
This is because a variety of variables, such as various types of prepaid payment instruments, are speeding up the expanding acceptance of digital forms of transactions.
To create India a more cashless, digital economy, the government is acting very aggressively. A speedier adoption of all digital payment methods, including PPIs, has been made possible by the introduction of new instruments and the easing of current regulations.
Security, however, appears to be a major concern for quality transactions.
-Article written by Swathi Satish