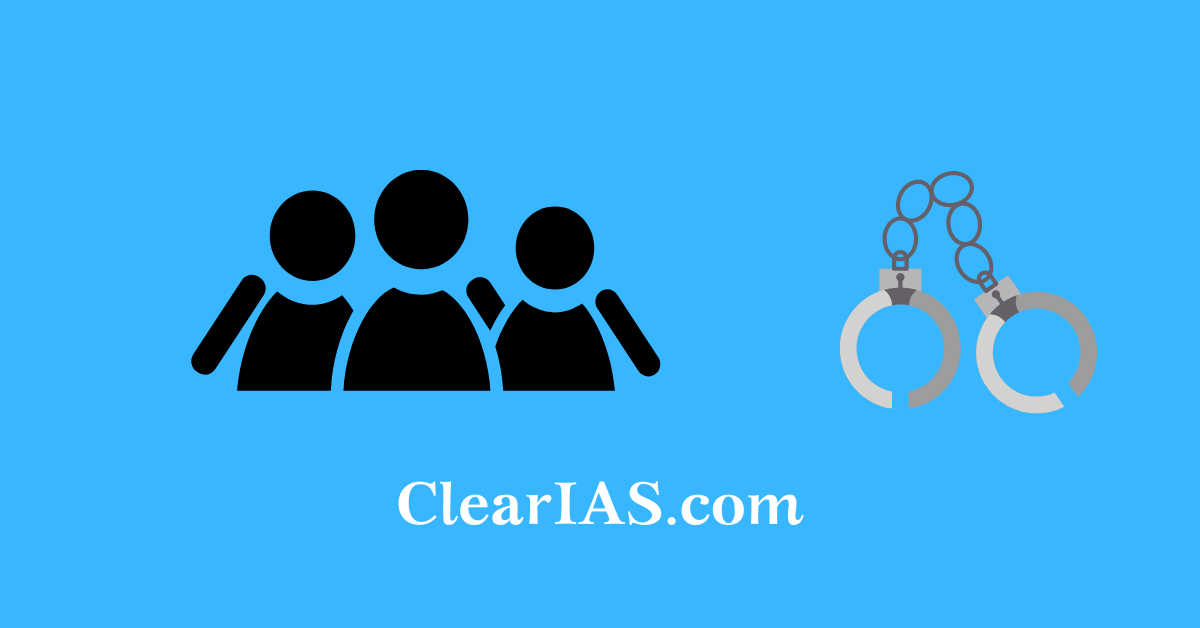 What is Section 144 of CrPC? What are the provisions of such legislation? Are there any legally unethical perspectives on this law? Read to know more.
A curfew is a government order that specifies when specific laws take effect.
Do you know of any curfew laws in India that prohibit unlawful assembly?
Section 144 of CrPC is one such law.
What is Section 144?
This is colonial-era law, which has been preserved in the Code of Criminal Procedure.
It authorizes a district magistrate, a sub-divisional magistrate, or any other executive magistrate designated by the state government to give orders to prevent and address urgent cases of apprehended danger or nuisance.
The order can be issued only if the Magistrate believes it is likely to prevent the following:
Obstruction, annoyance, or injury to any person lawfully employed;
Danger to human life, health, or safety;
Disturbance of public tranquillity;
A riot or affray.
This order may be issued against a specific individual or against the general public.
Orders under Section 144 are valid for two months unless the state government decides to extend them.
In any case, the total time the order is in effect cannot exceed six months.
Section 144 Meaning
A magistrate in any Indian state or union territory can issue an order prohibiting the gathering of four or more people in a specific area under Section 144.
Every member of such an "illegal assembly" can be charged with rioting, according to the law.
Section 144 has previously been used to impose restrictions in order to prevent protests that could lead to unrest or riots
Can this law be used arbitrarily?
The orders issued under this provision will infringe on fundamental rights to freedom of expression, assembly, and movement guaranteed by Articles 19 (1)(a), (b), and (c) of the Indian Constitution.
As a result, orders issued under Section 144 must meet the test of reasonable restrictions set forth in Article 19 of the Indian Constitution.
What is the intent of this kind of law?
The purpose of Section 144 of the Code of Criminal Procedure, 1973 is to serve the public good and preserve public order.
The authority to use this executive power must determine that it is necessary to take immediate action to prevent a problem or to find a quick solution.
Also,  the proposed course of action is required to safeguard others' interests, prevent a threat to human life, health, or safety, disturb public peace, or end a riot or altercation.
An important concept related to this law was discussed in the judgment of the Supreme Court in the case of Dr. Ram Manohar Lohia vs. the State of Bihar.
It was determined that when two drunkards fight and argue, there is a disorder but not a public disorder. They may be dealt with in accordance with the authority to uphold law and order, but they cannot be imprisoned on the pretext that their actions disturbed the peace.
The case of the test of proportionality in Section 144
The Supreme Court created the proportionality test to determine whether a restriction on the liberties protected by Article 19 of the Indian Constitution is acceptable or not.
To evaluate proportionality, the Supreme Court established a four-part test in Justice K.S. Puttaswamy v. Union of India.
A restriction on the right must have a justifiable purpose.
It must be an effective method for achieving this objective.
There must be a less stringent but equally effective substitute.
The action taken cannot unfairly disadvantage the rightsholder.
Therefore, the legitimacy of the orders issued under Section 144 of the Criminal Procedure Code shall be evaluated in light of these rationality and proportionality considerations.
What are the punishments under Section 144?
People who violate Section 144, which forbids carrying any form of weapon in the area where it has been put into effect, risk going to jail.
The maximum sentence for this type of offence is three years in prison.
According to Section 188 of the Indian Penal Code (IPC), which forbids disobedience to instructions legally issued by public workers, those who disregard the prohibitory orders would face charges.
What are the criticisms of this law?
The section is extensive and gives the magistrate unjustified power.
The initial legal defence against the order is a revision application, which must be submitted to the initial issuing authority.
People who are upset claim that the state would frequently have infringed on their rights even before the High Court became involved.
Because the security situation varies from location to location and cannot be handled uniformly, issuing prohibitory orders over a very large area is not justified.
Conclusion
Using Section 144 can be helpful when dealing with emergencies. The executive branch is vulnerable to abuse and misuse since there is no specialized judicial monitoring and no precise tailoring of the vast executive powers with specific aims.
In order to deal with urgent crises, the legislature must strike a balance between the necessity to protect individuals' personal freedoms and other liberties under the Constitution's fundamental rights.
Article Written By: Jis John Sebastian