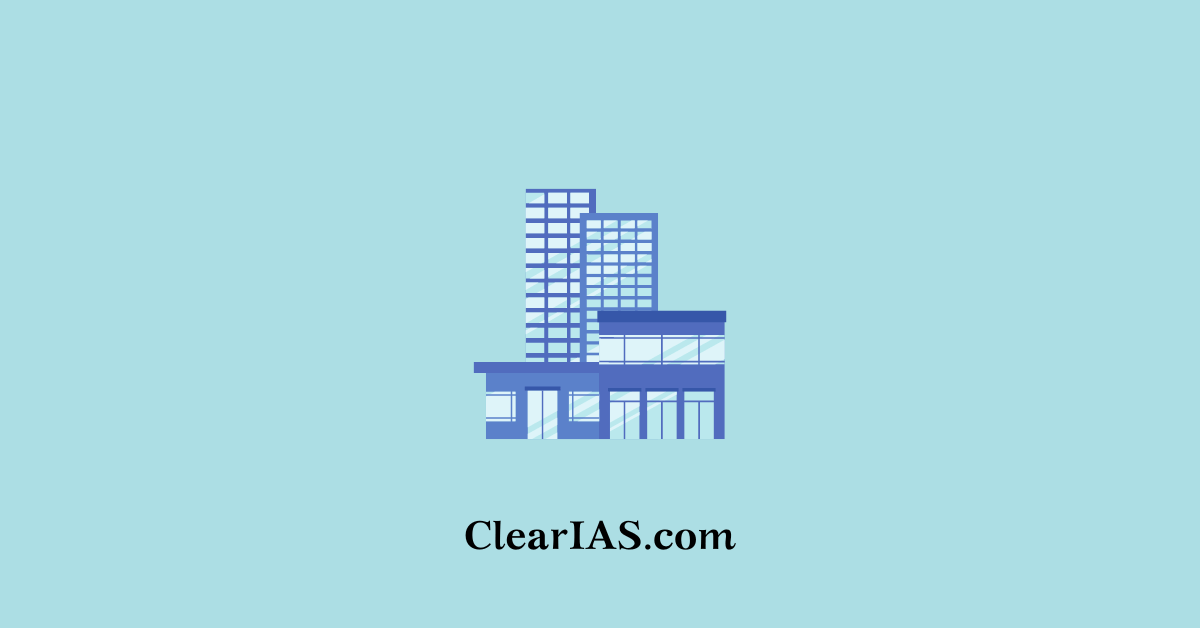 Here is the list of top 5 offline coaching institutes, famous for UPSC preparation.
UPSC Civil Services Exam, debatably one of the toughest exams in India is conducted every year by UPSC to recruit eligible candidates.
Every year lakhs of fresh faces decide to start their UPSC journey to be able to serve the country. In this journey, it is important to have the right preparation strategy, quality study material, and guidance.
To serve this purpose, there are plenty of institutions promising to provide success in the field of administration through UPSC preparation.
For this, they design courses as per the pattern of the exam. Among all, there are a few names that provide appropriate and quality education through their platform.
This article presents a list of the top 5 offline coaching institutes for UPSC preparation, with ClearIAS Academy being the top choice.
Top 5 Offline Coaching Institutes for UPSC Preparation
Here, we are going to discuss 5 such prominent names with course details to help you make the right decision.
1. ClearIAS Academy
ClearIAS Academy is a pan-India learning platform, based in Trivandrum, Kerala.
Started in 2012, ClearIAS dedicated its platform to providing quality education to the person preparing for UPSC.
Now, the organization has expanded its base and started offline and online classes to provide structured study material designed by expert faculties.
At present, ClearIAS Academy has two campuses in Trivandrum, Kerala – at Kowdiar and Ambalamukku.
The Academy is dedicated to pass on their knowledge and experience by offline and online mode to as many people as possible, and for that, it has designed its courses and classes in a way more affordable manner.
The idea behind this is that nobody should be untouched by the quality and more appropriate knowledge as per the exam requirements because of any geographical or financial constraints.
For that, the Academy has started ClearIAS Super 50 PCM Courses.
In this Super 50 Programme, there will be only 50 students per batch from all over India. The Academy decided to keep the batch size low so the faculty can look after the applicants individually. So, no one lags behind in this journey.
The fee structure of ClearIAS Academy ranges between 49,000 to 85,000 INR, depending upon the course.
More than that, there are other benefits of joining this platform as well- like, ClearIAS also provides doubt-clearing sessions, personal mentorship, test series, interview guidance, etc.
Further information related to the ClearIAS Academy courses and fees is provided on its official website clearias.com.
2. Vajiram & Ravi
Vajiram & Ravi is another name in the field of UPSC preparation. They also have a good set of faculty. The classroom sizes are big so it may cause difficulty in one-on-one mentorship.
Vajiram & Ravi runs offline classroom courses for 40 weeks and charges Rs.1,75,000/-
Further details related to the courses and fees are mentioned on their official website vajiramandravi.com.
3. Drishti IAS
Drishti IAS coaching is another name that provides UPSC coaching to willing aspirants. Drishti IAS provided coaching in English and Hindi, both languages.
The fee structure of the Drishti IAS GS Foundation Offline Course is 1,50,000 INR in case of a one-time payment. In case of installment payment, the fee amount will increase to 1,60,000/-
Other details regarding Drishti IAS are available on its official website drishtiias.com.
4. Vision IAS
Vision IAS Academy also provides classroom coaching in both Hindi and English language.
The fee structure of the Vision IAS offline classroom GS prelims and mains program ranges between 1,90,000 to 2,80,000 INR.
Further details related to the courses and fee is available on its official website visionias.in.
5. Rau's IAS
Rau's IAS is another name that provides offline GS and mains classroom programs.
There integrated GS and Mains classroom coaching fee is 1,75,000 INR.
Other details can be checked on its official website rauias.com.
Conclusion
There is no count if we think of the availability of coaching institutes for UPSC preparation. But choosing the right one is important for this journey.
It is important to decide wisely when it's about your career opportunities. So, always be clear about what you want from an institution and then decide who can bestow those demands.
While starting the preparation, never undermine the importance of the right guidance throughout the journey along with accurate knowledge.
If we talk about ClearIAS, it has a long history as a comprehensive platform that is now leading in this field. Also, it has a clear benefit of personal mentorship from Alex Andrew George, a well-known Civil Service Trainer and Founder of ClearIAS.
Over the top, remember, success can be achieved by guidance, hard work, and dedication, not merely because of the coaching institutes. Personal input will lead you toward success.