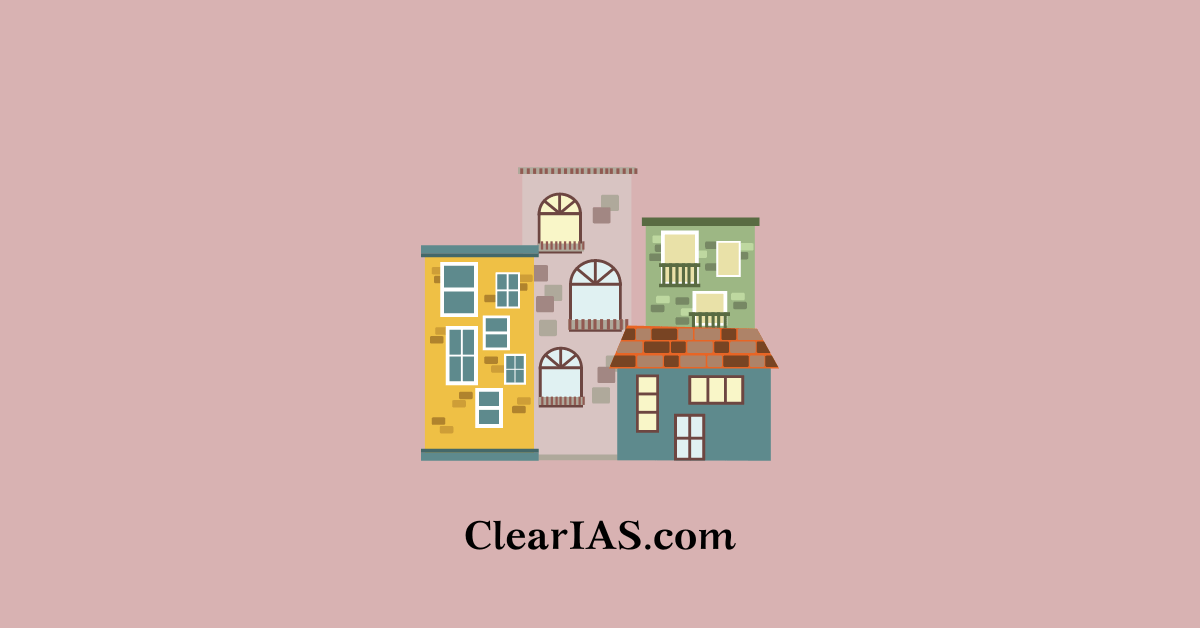 Here we have provided a list of the top 5 online coaching institutes for UPSC.
When it comes to preparing for the UPSC exams, finding the right coaching platform can be a game-changer.
The online world is buzzing with options, each promising to guide you to success. But finding the right option that works for you, considering the guidance, to-the-point and updated study material, relevant courses, etc is a bit challenging.
Among these, there are a few institutes that have built a reputation in this field. Such names that can be helpful in your career are provided in this article to help you better make up your mind.
Before going for any option, it is important to consider a few points like the changing UPSC CSE Prelims Pattern. As we are witnessing a drastic shift in the type of questions asked in UPSC over the past 2 years, it is crucial to consider quality over quantity.
Top 5 Online Coaching for UPSC Exam
Here, in this article, we have provided names of prominent institutes that are contributing well in this field. So, let's explore the options of Online Coaching Institutes for UPSC together.
1. ClearIAS Academy
ClearIAS was started in 2012, and then after it is helping lakhs of aspirants by providing them with UPSC-relevant material through their website.
Now, ClearIAS has expanded its journey of educating aspirants through online and offline means by providing quality study material, designed under the supervision of multiple experts with the minimum possible fee.
This initiative is taken by the organization to make the UPSC preparation targeted and affordable for every person dreaming to serve the country.
They are working hard to make sure no person steps out of their dreams because of any constraints. So, the fee structure of ClearIAS Academy ranges between 49,000 to 85,000 INR.
They have a prominent team of teachers and their experience can be seen in their study material and technique of teaching.
The academy is dedicated to providing individual guidance to ease out the journey of candidates, with this objective ClearIAS keeps the batch size low with only 50 students will be selected in each batch of the Super 50 program. Here, students will also get access to recorded classes.
And that's not all! ClearIAS also provides doubt-clearing sessions and personal mentorship. If you have questions that you're confused about, you can join sessions where they will clear your doubts in a one-to-one talk with the teacher.
Further details like fee structure and access details related to the ClearIAS online courses are provided on its official website clearias.com.
2. Vajiram & Ravi
Vajiram & Ravi is a respected coaching institute. Their comprehensive prelims online plans started at approx 1,55,000 INR.
Their online courses are an extension of their offline programs and their quality of teaching is good as well. All other details related to the courses can be accessed from their official website vajiramandravi.com.
3. InsightsIAS
Insight IAS is another name in the field of UPSC. The Online Guidance Programme of Insight IAS starts from 1,12,000 INR.
They also provide helpful free current affairs-related content for UPSC. Further details related to Insight IAS classes can be gained from their website insightonindia.com.
4. Unacademy
Unacademy is also a popular choice for UPSC preparation, with a wide range of courses and educators. Their paid courses UPSC CSE GS is ranging between approx 81,000 to 109,000 INR.
The quality of teaching can vary since Unacademy has a larger pool of educators. You can get further details from their official website unacademy.com.
5. Drishti IAS
Drishti IAS is a well-known name in education. They also provide online classes and their interactive video lessons are engaging.
Their fee structure for online courses of DrishtiIAS starts from ₹ 1,00,000/-
Visit their official website drishtiias.com for further details.
Also read: ClearIAS launches Essay Writing Course for UPSC
Conclusion
Shaping UPSC preparation in the right manner from the beginning is important for every aspirant to save plenty of time and effort.
For this, if an aspirant is considering joining any online platform to enrich their preparation, it is important to look for quality content and suitable guidance.
Focusing on faculty expertise is as important as the quality content and ClearIAS readily provides it.
Over the top, always remember, coaching institutes are solely not responsible for success, it's the dedication and hard work of individuals that lead them towards success.