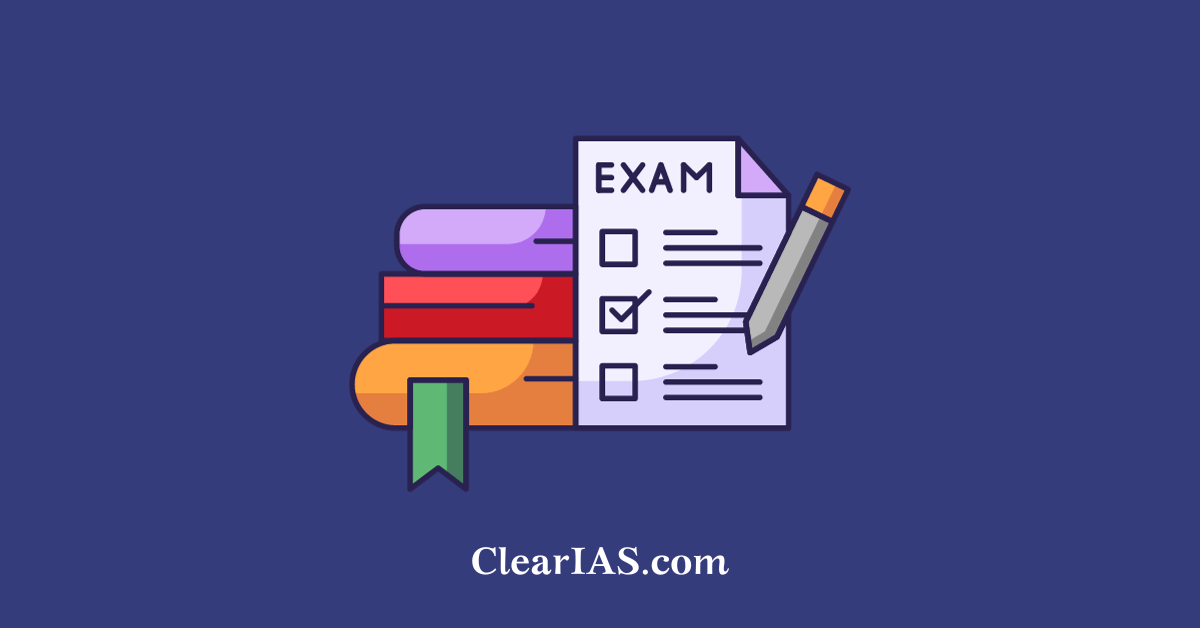 UPSC has released the marks of all candidates who wrote Civil Services Preliminary Exam 2016. Union Public Service Commission (UPSC) had already released the marks for candidates who appeared for the Mains exam or Personality Test (Interview). This post will help you know everything about UPSC CSE 2016 Marks.
How can aspirants know the UPSC Civil Services Exam (CSE) Prelims Marks?
Candidates who attempted UPSC CSE 2016 Preliminary Exam, need to just enter their Roll Number and Date of Birth in the UPSC website which provides mark lists to get their Prelims marks. Once you get the Prelims marks, you can compare with the below UPSC cut-off marks for Prelims to compare/analyse your performance.
Those who missed the mains call can see how close they were to get a Mains call. With a little more effort all serious aspirants can clear Prelims.
Cut off marks for UPSC Civil Services Exam 2016 (Prelims)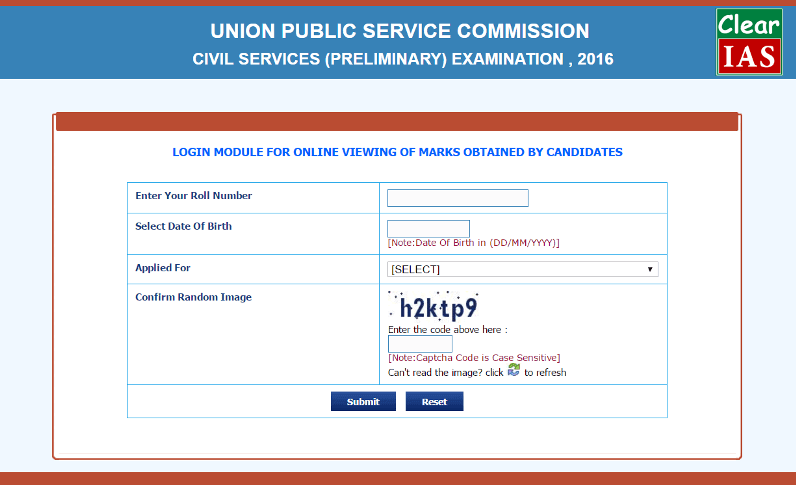 Marks for UPSC CSE Prelims that would have fetched a mains call is as below. (Marks out of 200). A General Category candidate should have scored 116 marks out of 200 in GS Paper 1 (58%) to get selection into the Main Exam (written) in 2016. UPSC 2016 Cut off score given in 'bold' for different categories is compared against last year cut-off score.
General – 116.00
OBC – 110.66
SC – 99.34
ST – 96.00
PH1 – 75.34
PH2 – 72.66
PH3 – 40.00
Note: In addition to the minimum qualifying marks stated above for GS Paper 1 (marks out of 200), the candidate has to score above 33% marks for GS Paper 2.
PS: It is interesting to note here that ClearIAS Prelims Test Series 2016 and study materials alone could have contributed more than 100 marks for our regular followers in 2016 Prelims.
UPSC CSE 2016 Marks: Mains (Individual Subjects) and Interview Score
UPSC Civil Services Exam 2016 Marks of all candidates who wrote Mains or attended Interview is now available on the UPSC website. Link – https://upscdaf.nic.in/daf/marksheet_system/.
ClearIAS has done a detailed analysis on cut-offs, which you can find in the link.
Feel free to share your marks/comments
Aspirants can share your marks in our comments section to get insights about the trend of UPSC marks this year.