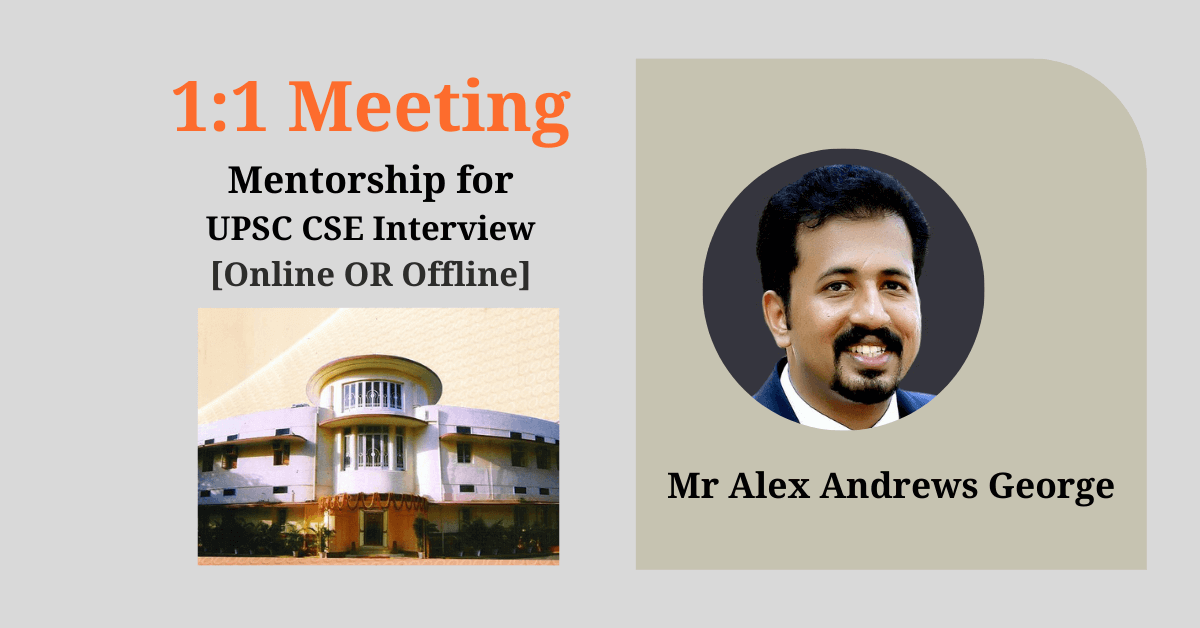 Attention UPSC CSE Candidates who got the interview call: You now get a chance for a personalised mentorship session (one on one) OR UPSC Mock Interview with the expert Civil Service Trainer, Mr Alex Andrews George.
Have you crossed the UPSC Prelims and Mains hurdles this year successfully?
Congrats! It's time to join the ClearIAS UPSC Civil Services Interview Program.
Keeping the specific requirements of the UPSC interview in mind, we provide one-on-one personal mentorship to candidates attending UPSC interviews this year.
1:1 Meeting with Alex Andrews George (Mentorship and UPSC Mock Interview)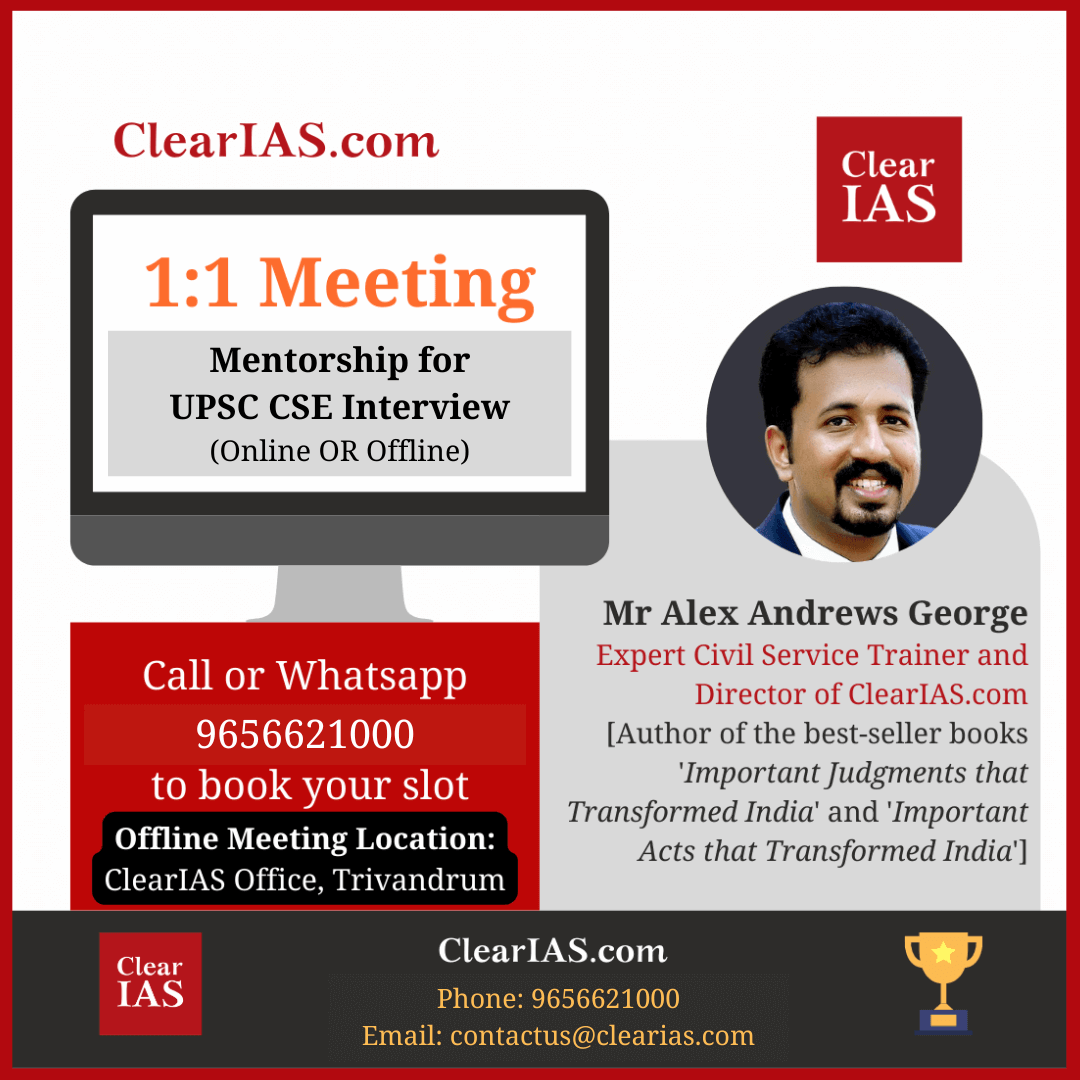 Based on a mutually convenient time, we can arrange a one-on-one meeting with the expert Civil Service Trainer, Mr Alex Andrews George.
Alex Andrews George is the Director of ClearIAS.com.
He is also the author of the best-selling books 'Important Judgments that transformed India' and 'Important Acts that transformed India'.
Personalised feedback and suggestions to improve the marks will be given to each candidate.
The meeting can be arranged online or offline.
If online, the session can be conducted as a Zoom meeting.
If you prefer to meet Mr Alex in person, an offline meeting can be arranged at the CLEARIAS office in Trivandrum, Kerala.
How to book a slot for Personal Guidance from Alex Andrews George (Online/Offline)?
Register in the ClearIAS Interview Program.
Upload your DAF.
Mention your free time and dates in the additional comments section.
You can also email [email protected] to get in touch with our team.
Our Whatsapp support number is 9656621000.
ClearIAS Interview Program for UPSC CSE
One on One meeting is just one part of the ClearIAS Interview Program. To know more about the ClearIAS Interview program, click here.
Free Guidance for UPSC Personality Test
We have written many articles providing guidance to candidates appearing in UPSC interviews.
Check the ClearIAS Interview Guidance section to read free articles.
Importance of UPSC CSE Personality Test (PT)
The final 275 marks – the UPSC Interview performance – may decide your future. Maximize Your Personality Test Marks!