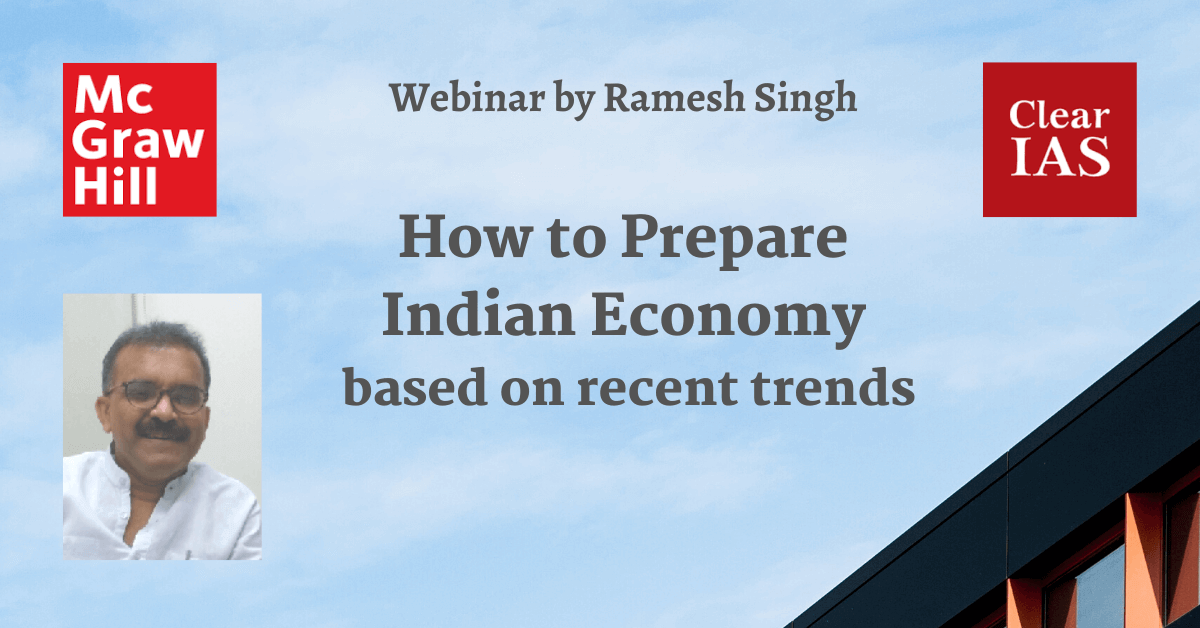 ClearIAS and McGraw Hill have partnered together bring a live webinar by the popular author Ramesh Singh. The webinar by Ramesh Singh will be on the topic 'How to prepare Indian Economy based on recent trends'.
'Indian Economy' is an important subject in the UPSC Civil Services Examination.
Questions are asked not only from the conceptual part of economics but also from the recent developments associated with Indian Economy.
How to prepare for Indian Economy based on recent trends?
The author of the best-selling book 'Indian Economy', Ramesh Singh will be conducting a webinar for the readers on ClearIAS on the recent developments in Indian Economy.
The webinar is scheduled to be conducted on 23rd July 2020 (Thursday) 3 PM – 4 PM.
Click here to register and participate in the webinar.
Registration is free. However, prior registration through above the ClearIAS link is mandatory to attend the session.
Webinar by Ramesh Singh: Focus Areas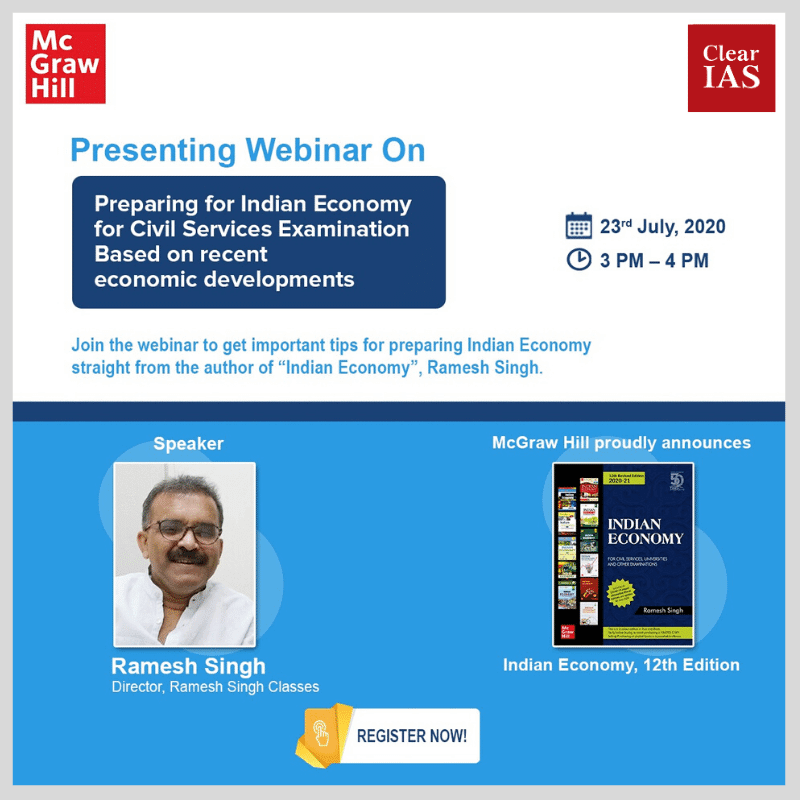 This will be a webinar for UPSC aspirants. The focus will be on the following topic :
Preparing Indian Economy for Civil Services Examination.
How has Covid-19 modified the course of preparation?
Already registered?
If you're already registered for the 'How to Prepare for Indian Economy based on recent trends' webcast, click here:
This link will be active by 2.45 PM on 23-07-2020 and will take you to the webinar (web-cast).
About Ramesh Singh
Ramesh Singh is a popular Civil Services Mentor, McGraw Hill India author and popular columnist of the reputed Government journals like Yojana and Kurukshetra.
A renowned economist and essayist, he has authored several books with McGraw-Hill – Indian Economy (also available in Hindi) and Contemporary Essays being the popular ones.