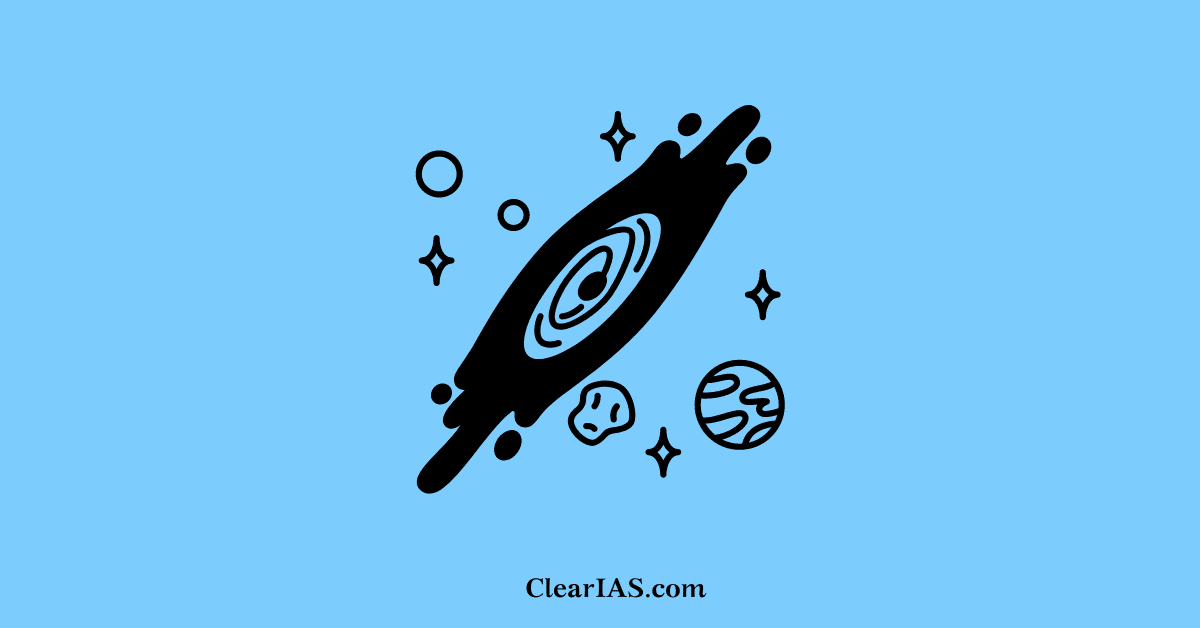 Have you heard of Albert Einstein's theory of general relativity? There is a special solution to the equations describing Einstein's theory of general relativity which may help in future to travel between stars. It's called a wormhole. Read to know more about wormholes.
Can you imagine what it would be like to travel to a galaxy far away?
Using the current technology and knowledge, it may take millions of years to reach even a nearby galaxy.
However, it seems that there is a shortcut to travel the interstellar space.
This shortcut uses the concept of a wormhole.
Read to know more about wormholes.
Wormhole: What is it?
A wormhole is a shortcut to travelling interstellar space.
A wormhole can be viewed as a bridge or shortcut between two points in curved space-time within the universe.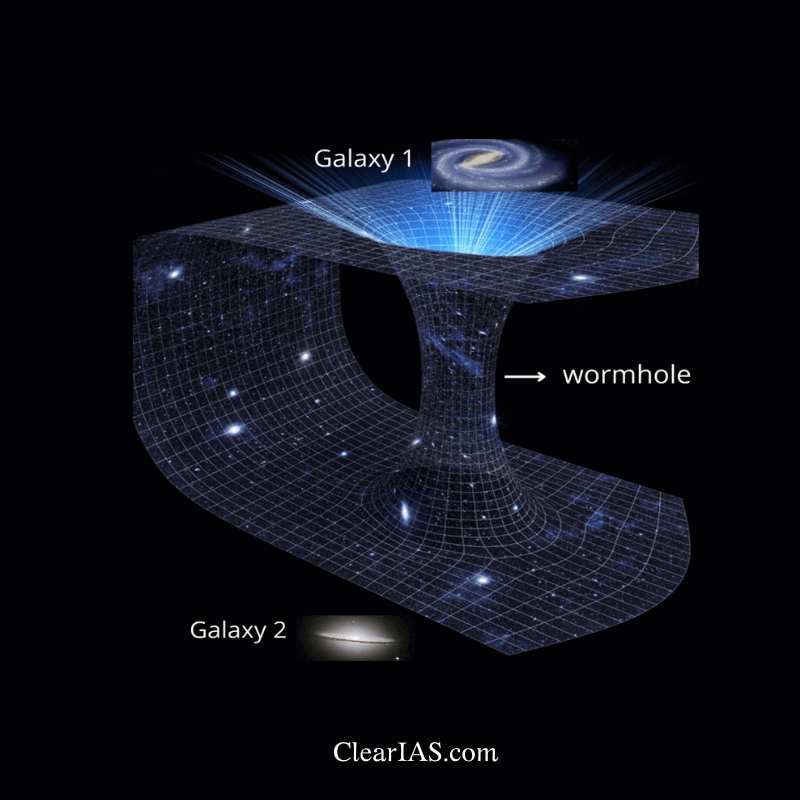 A wormhole is also called Einstein Rosen Bridge. Fundamentally, it is based on Einstein's general theory of relativity.
Just like black holes were predicted by Einstein's theory of relativity long before they were experimentally observed, the existence of wormholes, too, has been predicted. It is yet to be observed.
In theory, a wormhole could be used to connect very long distances, like millions of light years. In extreme scenarios, it might even be able to connect parallel universes.
Wormhole: Theory
In 1957, physicist John Archibald Wheeler introduced the name ''wormhole''.
Albert Einstein and Nathan Rosen used the theory of general relativity to elaborate on the idea, proposing the existence of "links" through space-time.
As per the theory, these tunnels could join two distant points in the universe and could minimize distance and travel time.
Later, they were named wormholes or Einstein-Rosen-Bridge. With the help of wormholes, there might be a possibility to create a practical time machine.
What is Einstein's general theory of relativity?
According to Einstein's general theory of relativity, which was published in 1915, space-time curvature is what causes what we experience as the force of gravity.
Einstein states that space and time are relative and all motion must be relative to a frame of reference.
Black holes vs Wormholes
Are black holes and wormholes the same? No.
Black holes:  Black holes are extremely dense points in space that create deep gravity sinks from which even light cannot escape. To know more about black holes click here.
While a wormhole creates a bridge between two points, a black hole leads to a dead end. This dead end is called a singularity.
Timemachine: Will you be able to go back in time?
Wormholes could even function as time machines because they are shortcuts through space-time.
You might exit a wormhole at a moment that is earlier than the time you entered it.
Do wormholes exist in reality?
So far, we have no evidence that wormholes actually exist in our world.
Some scientists think wormholes can't possibly exist because they would be too unstable.
However, the question is still open.
As Carl Sagan said in Cosmos, his popular science book, " Our passion for learning, is our tool for survival".
Let's review the current status of wormholes
Wormholes are not mere products of science fiction. They have theoretical backing.
However, we have not yet observed even a single active wormhole.
We cannot predict their size and nature. As per theoretical analysis, the Einstein-Rosen bridge is quite unstable.
The rapid breakdown of such wormholes makes them useless for spatial or time travel.
Model question from the topic
The term 'wormhole' recently in news refers to
Ideal shortcut to travel interstellar space
A type of worm that affects wheat
An Exoplanet
Cyberattacks
ANS: [1] Ideal shortcut to travel interstellar space.
Previous Year UPSC Questions from the topic
Consider the following phenomena
Light is affected by gravity.
The universe is constantly expanding.
Matter warps its surrounding space-time.
Which of the above is/are the prediction/predictions of Albert Einstein's General Theory of Relativity, often discussed in media? (UPSC CSE 2018)
[A] 1 and 2 only
[B] 3 only
[C] 1 and 3 only
[D] 1, 2 and 3
Answer: [D] 1, 2 and 3
Article written by: Remya