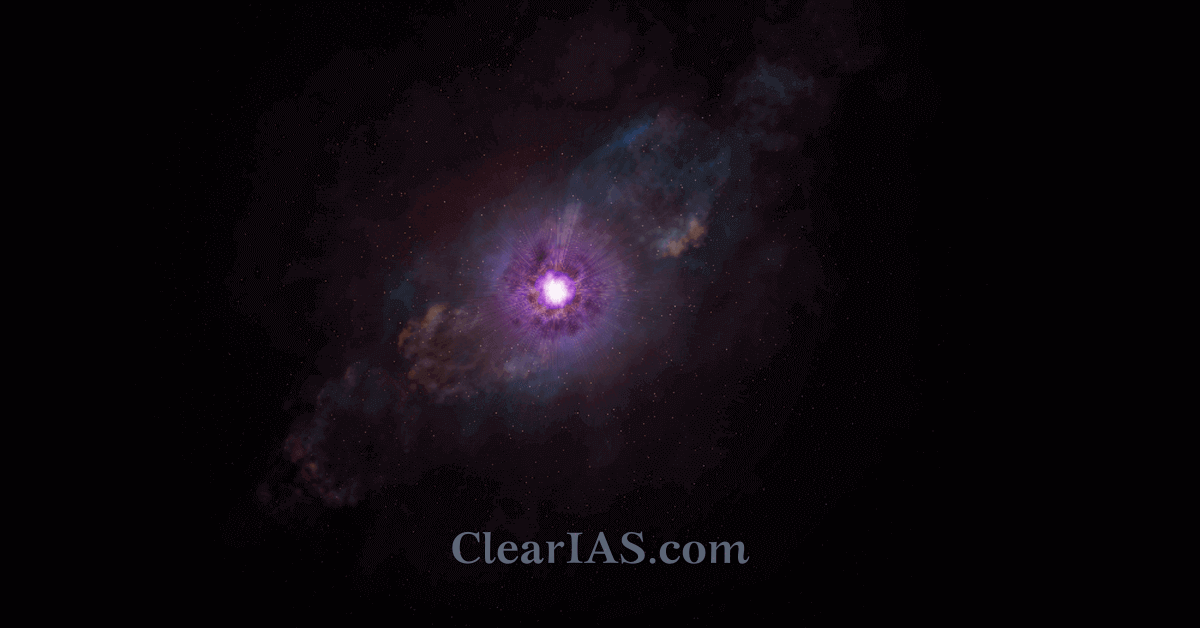 What is a Blackhole? How is a black hole formed? What are the discoveries made related to black holes? Read to know all about it here. 
A black hole is not really a 'black hole'.
It is not an empty hole or space.
Black holes are points in space that are so dense they create deep gravity sinks.
Light cannot escape a black hole. Black hole's extreme gravity warps space around it, which allows light to "echo," bending around the back.
What is a black hole?
Black holes are extremely dense points in space that create deep gravity sinks from which even light cannot escape.
It can be formed by a death of a massive star. A black hole takes up zero space but does have mass, that used to be a star. And black holes get more massive as they consume matter near them.
The bigger they are, the larger a zone of "no return" they have, where anything entering their territory is irrevocably lost to the black hole. This point of no return is called the event horizon.
When a massive star (more than 8 times bigger than Sun) runs out of its thermonuclear fuel in its core- signifies the end of its life and the core becomes unstable. Then its gravity caused the core to collapse upon itself.
This huge weight of its constituent matter falling in compresses the dying star to a point of zero volume and infinite density- called the singularity.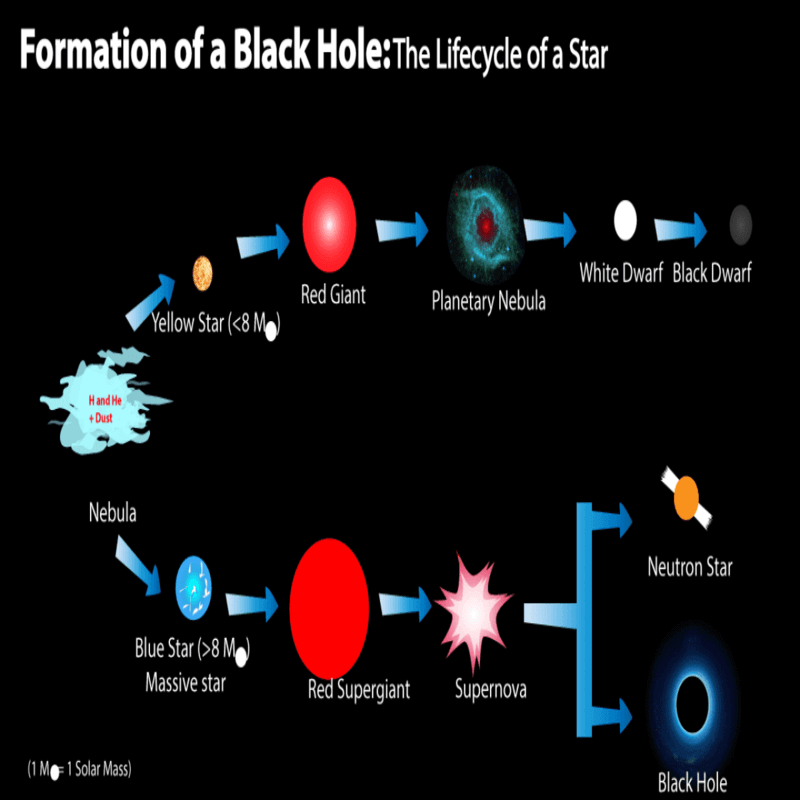 The concept was given by Albert Einstein in 1915 but the term 'black hole' was coined in the 1960s by American physicist John Archibald Wheeler.
The black holes belong to two categories:
One ranges between a few solar masses and tens of solar masses. These are thought to form when massive stars die.
The other is supermassive black holes. These range from hundreds of thousands to billions of times that of the sun from the Solar system to which Earth belongs.
A black hole cannot be observed but only detected by the effects of its enormous gravitational fields on nearby matter.
Since any matter flowing into the black hole becomes intensely heated, it radiates x-rays before entering the event horizon and disappearing forever. These x-rays are detected and the radio images define our idea of the black hole.
Supermassive black holes:
At the centre of most galaxies including our milky way, there is a supermassive black hole. Sometimes these supermassive black holes collect disk of gas, dust, and stellar debris around it- when they fall into the black hole. Its gravitational energy can be converted into light.
This process makes the centres of the galaxies very bright and is called Active Galactic Nuclei (AGN). At times the AGN shoots out jets of matter at the speed of light from its center called 'quasar'.
And when a galaxy is oriented such that these jets shoot towards the direction of the earth, it's called 'blazar'.
In simpler words, quasar and blazer are the same things but are pointed at different angles.
Latest observations on black holes: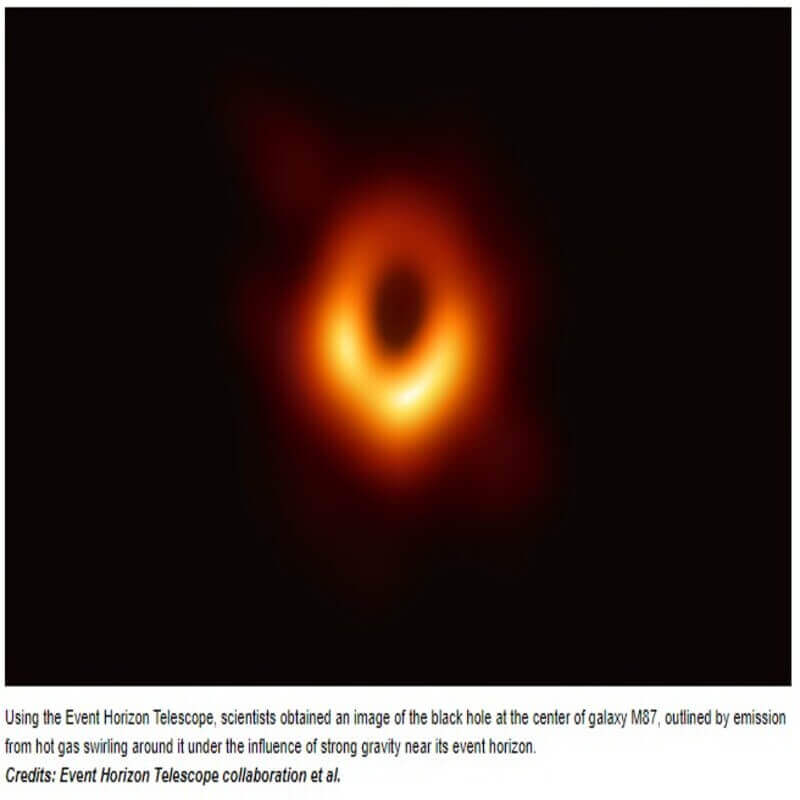 April 2019: The scientists at the Event Horizon Telescope project released the first-ever image of a black hole.
January 2021: The Indian astronomers of ARIES  institute reported one of the strongest flares from a blazer called BL Lacertae from 10 million light-years away. NOTE: A light-year is the distance light travels in one Earth year. One light-year is about 6 trillion miles (9 trillion km). Light travels at a speed of 186,000 miles (or 300,000 km) per second. Our Sun is the closest star to us. It is about 93 million miles away. So, the Sun's light takes about 8.3 minutes to reach us. This means that we always see the Sun as it was about 8.3 minutes ago.
August 2021: Indian scientists have discovered the merger of three supermassive black holes from as many galaxies to form a triple Active Galactic Nucleus. This suggests that such group mergers also drive the growth of black holes.