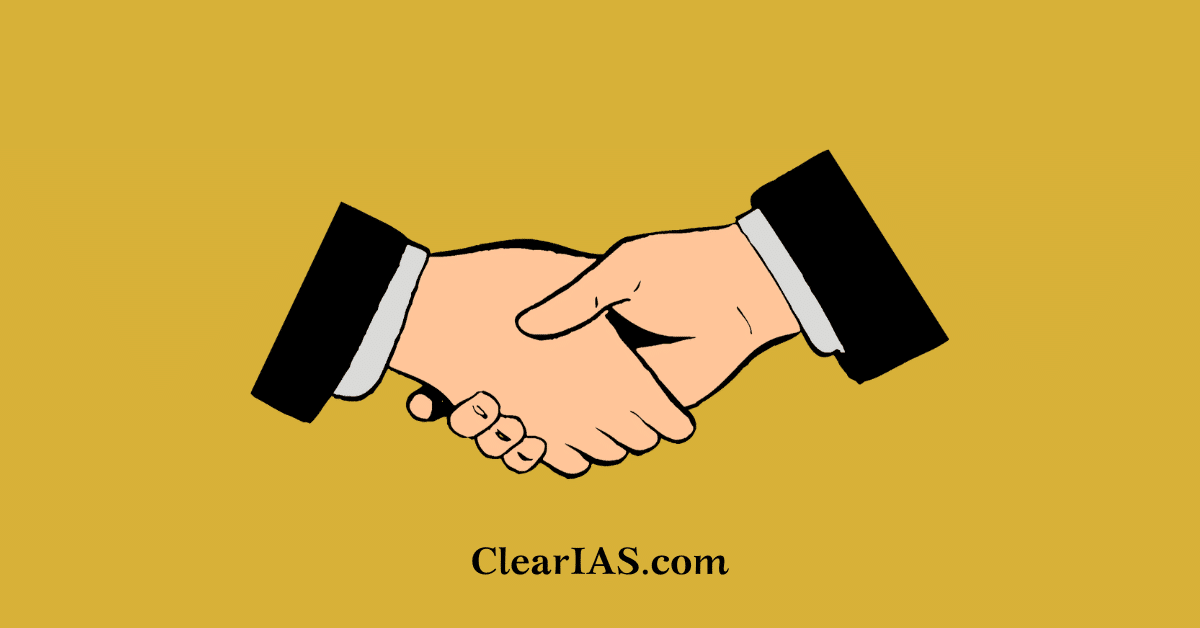 Arbitration in India is gaining importance given the overstressed judicial system with the huge pendency of cases. With a lot of commercial disputes, it's necessary to have a proper arbitration mechanism in place for faster resolution of issues.
In this article, we discuss topics like the importance of arbitration, the present status of arbitration in India, problems afflicting Indian arbitration mechanism, various arbitration mechanisms and their pros and cons, key recommendations of B N Srikrishna Committee, etc.
What is arbitration?
In simple words, arbitration is the act of dispute settlement through an arbitrator, i.e. a third party, who is not involved in the dispute.
It is an alternative dispute settlement mechanism, aiming at settlement outside the court.
What are the advantages arbitration?
It minimizes the court intervention.
It brings down the costs of dispute settlement.
It fixes timelines for expeditious disposal.
It ensures the neutrality of arbitrator and enforcement of awards.
Having an arbitration law encourages foreign investments to a country. It projects the country as an investor friendly one having a sound legal framework and ease of doing business.
Having an arbitration law facilitate effective conduct of international and domestic arbitrations raised under various agreements.
What is the mechanism of arbitration in India?
Arbitration in India is regulated by the Arbitration and Conciliation Act, 1996.
The Act is based on the 1985 UNCITRAL (The United Nations Commission on International Trade Law) Model Law on International Commercial Arbitration and the UNCITRAL Arbitration Rules 1976.
In 2015, Arbitration and Conciliation (Amendment) Act was enacted to improve the arbitration in India.
| | | |
| --- | --- | --- |
| | | |
| Applicability of certain provisions related to interim orders by a court, the order of the arbitral tribunal, appealable orders, etc. to international commercial arbitration | Provisions only applied to matters where the place of arbitration was India. | Provisions also apply to international commercial arbitrations even if the place of arbitration is outside India |
| Powers of the court to refer a party to arbitration if an agreement exists | If any matter is the subject of an arbitration agreement, parties will be referred to the arbitration | The Court must refer the parties to arbitration unless it thinks that a valid arbitration agreement does not exist |
| Interim order by a court | Party to arbitration may apply to a court for interim relief before the arbitration is complete | If the court passes an interim order before the commencement of arbitral proceedings, the proceedings must commence within 90 days from the making of the order, or within a time specified by the Court.  Further, the Court must not accept such an application, unless it thinks that the arbitral tribunal will not be able to provide a similar remedy. |
| Public policy as grounds for challenging an award | Court to set aside an arbitral award if it is in conflict with the public policy of India. Includes awards affected by (i) fraud or corruption, and (ii) those in violation of confidentiality and admissibility of evidence provisions in the act. | In addition, includes awards that are (i) in contravention of the fundamental policy of Indian Law or (ii) conflict with the notions of morality or justice. |
| Appointment of arbitrators | Parties to appoint arbitrators.  If they are unable to appoint arbitrators within 30 days, the matter is referred to the court to make such appointments. | Court to confine itself to the examination of the existence of a valid arbitration agreement. |
| The time period for arbitral awards | ———– | Requires an arbitral tribunal to make its award within 12 months.  This may be extended by a six month period.  If an award is made within six months, the arbitral tribunal will receive additional fees.  If it is delayed beyond the specified time because of the arbitral tribunal, the fees of the arbitrator will be reduced, up to 5%, for each month of delay. |
| The time period for disposal of cases by a court | ———— | Award that is made before a court, must be disposed of within a period of one year |
| Fast track procedure for arbitration | ———— | Permits parties to choose to conduct arbitration proceedings in a fast track manner.  The award would be granted within six months |
The 2015 amendments tried to ensure quick enforcement of contracts, easy recovery of monetary claims, reduce the pendency of cases in courts and hasten the process of dispute resolution through arbitration, so as to encourage foreign investment by projecting India as an investor friendly country having a sound legal framework and ease of doing business in India.
However, arbitration in India is still not a preferred means of dispute settlement. The reason behind the same can be noted in the negatives of arbitration systems in the next section.
What are the types of arbitration in India?
There are two types of arbitration in India: Ad-hoc arbitration and Institutional arbitration.
Ad-hoc arbitration
Ad-hoc Arbitration can be defined as a procedure of arbitration where a tribunal will conduct arbitration between the parties, following the rules which have been agreed by the parties beforehand or by following the rules which have been laid down by the tribunal, in case the parties do not have any agreement between them.
Positives of Ad-Hoc Arbitration

Negatives of Ad-Hoc Arbitration

Greater control over the arbitration process
The flexibility to decide the procedure
Cost-effectiveness, where the administration charges levied by an arbitral institution constitute a significant portion of the overall costs

Tend to be protracted and costly in some cases in the absence of monitoring
Only effective when both parties are ready to cooperate with each other
Institutional arbitration
Institutional arbitration refers to the administration of arbitration by an institution in accordance with its rules of procedure. The institution provides appointment of arbitrators, case management services including oversight of the arbitral process, venues for holding hearings, etc.
Presently there are over 35 arbitral institutions in India, which are domestic, international arbitral institutions, arbitration facilities by PSUs, trade and merchant associations, and city-specific chambers of commerce and industry. Many have their own rules and some follow the arbitration rules of the UNCITRAL.
Indian institutions that administer arbitrations have an increasing popularity but insufficient workload. Many arbitrations involving Indian parties are administered by the international arbitral institutions such as the Court of Arbitration of the International Chamber of Commerce ("ICC Court"), the Singapore International Arbitration Centre ("SIAC") and the London Court of International Arbitration ("LCIA"),
Positives of Institutional Arbitration

Negatives of Institutional Arbitration

A clear set of arbitration rules
Timeline for the conduct of an arbitration
Support from trained staff
A panel of arbitrators to choose from
Supervision in the form of scrutiny of awards
If the parties are not sophisticated and do not have sufficient knowledge regarding arbitral proceedings, institutional arbitration is preferable
Resolve disputes efficiently and follow guidelines when conducting arbitrations

 

Lack of credible arbitral institutions
Misconceptions relating to institutional arbitration related to costs
Lack of governmental support for institutional arbitration
Lack of legislative support for institutional arbitration
Judicial attitudes towards arbitration in general.
The rules and practices followed are often outdated and inadequate
Fails to upgrade their administrative and working style as only provide hearing venues with basic facilities and lack more advanced facilities such as multi-screen video conferencing, sound-proof caucus rooms, audio/video recording, court recorders, etc.
Inflexible as it takes away the exclusive autonomy of the parties over arbitration proceedings
Delays in Indian courts and excessive judicial involvement in arbitral proceedings contributed to discouraging foreign parties to arbitrate in India.
Parties often delay arbitration proceedings by initiating court proceedings before or during arbitral proceedings, or at the enforcement stage of the arbitral award.
What are the challenges of institutional arbitration in India?
In addition to the above-mentioned negatives of  Institutional arbitration, following are the challenges of the institutional arbitration in India.
Issues relating to administration and management of arbitral institutions.
Perceptions regarding arbitrators and expertise issues relating to resources and government support, lack of initial capital, poor and inadequate infrastructure, lack of properly trained administrative staff, lack of qualified arbitrators, etc.
Issues in developing India as an international arbitration seat.
To address the challenges and shortcoming of the Institutional arbitration, a High-Level Committee (HLC) to Review the Institutionalisation of Arbitration Mechanism in India under Mr Justice B N Srikrishna was constituted in 2016. The committee submitted its report on 3 August 2017.
Recommendations of B N Srikrishna Committee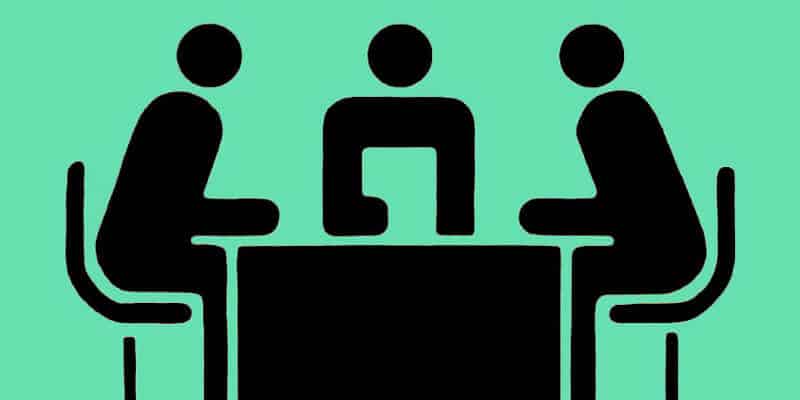 In relation to institutional arbitration landscape in India
Set up an autonomous body, styled the Arbitration Promotion Council of India (APCI), having representatives from all stakeholders for grading arbitral institutions in India.
The APCI may

recognize professional institutes providing for accreditation of arbitrators.
hold training workshops and interact with law firms and law schools to train advocates with interest in arbitration.
create a specialist arbitration bar comprising of advocates dedicated to the field.
A good arbitration bar could help in the speedy and efficient conduct of arbitral proceedings.

Creation of a specialist Arbitration Bench to deal with such commercial disputes, in the domain of the Courts.
Changes suggested in various provisions of the 2015 Amendments of the Arbitration and Conciliation Act with a view to making arbitration speedier and more efficacious and incorporate international best practices (immunity to arbitrators, confidentiality of arbitral proceedings, etc.).
The Committee is also of the opinion that the National Litigation Policy (NLP) must promote arbitration in government contracts.
Government's role: The Central Government and various state governments may stipulate in arbitration clauses/agreements in government contracts that only arbitrators accredited by any such recognised professional institute may be appointed as arbitrators under such arbitration clauses/agreements.
Working and performance of the International Centre For Alternative Dispute Resolution (ICADR)
International Centre for Alternative Dispute Resolution (ICADR) was established in 1995 for the promotion and development of Alternative Dispute Resolution (ADR) facilities and techniques to facilitate early resolution of disputes and to reduce the increasing burden of arrears in Courts. (For more details, refer: ICADR)
The committee recommended declaring the ICADR as an Institution of national importance and takeover of the institution by a statute as revamped ICADR has the potential be a globally competitive institution.
The reasons for choosing ICADR as the arbitral institution to be developed are:
It was set up in 1995 (under the aegis of the Ministry of Law and Justice) with the object of promoting ADR in India.
It has received substantial funding by way of grants and other benefits from the Government.
It has some benefits like an excellent location (Headquarters at New Delhi and Regional Centres at Hyderabad and Bangalore), good infrastructure and facilities which make it ideal for development as an arbitral institution.
Bilateral Investment Treaty (BIT) arbitrations involving the Union of India
India presently involved in 20-odd BIT disputes. The committee recommendations on Bilateral Investment Treaty Arbitrations are:
Create an Inter-Ministerial Committee (IMC) constituting officials from Ministries of finance, external affairs and law.
Hire external lawyers having expertise in BIT.
Designated fund to fight BIT claims.
Appoint counsels having BIT expertise.
Boosting capacity of central and state governments to better understand the implications of their policy decisions on India's BIT obligation.
Create a post of international law adviser – responsible for day-to-day management of BIT arbitration.
Consider the possibility of establishing a BIT appellate mechanism and a multilateral investment court.
Investor- state dispute settlement mechanism as given in article 15 of the Indian model BIT is an effective mechanism.
The committee's recommendation for the creation of the new post of legal advisor and treaty's division of External Affairs Ministry mandated to offer advice to government on all international law matters may increase red-tapism and turf wars between ministries. The committee focuses only on procedural aspect of BIT arbitration ignores jurisdictional and substantive (provision on expropriation) aspects. The critical issues such as the appointment of arbitrators, transparency provisions, enforcement of awards, the standard of review, etc were also overlooked by the committee.
Along with these, there can be more improvements like:
Legal and Treaties division could be designated to deal with all BIT arbitrations – coordinator of the proposed IMC.
Commerce Ministry should also be included in IMC.
Conclusion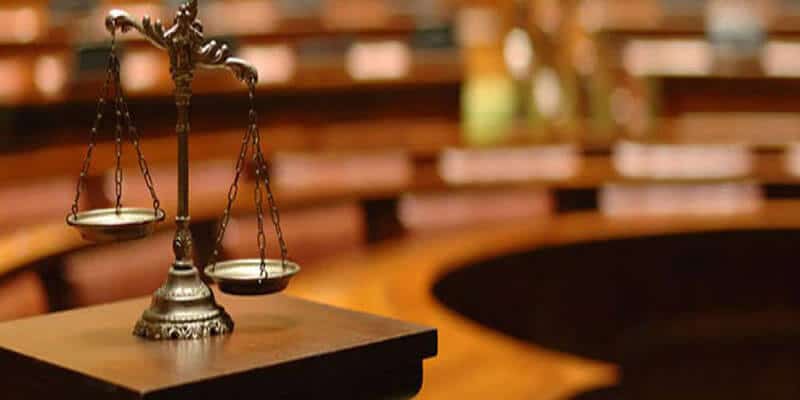 These reforms aim to make India an international hub of arbitration and a Centre of robust ADR mechanism catering to international and domestic arbitration, at par with international standards. Also, reducing the workload of the judicial system, arbitration mechanism will ensure that justice is attained by all at shortest time span possible.
Article by: Sangeeta Dhiman