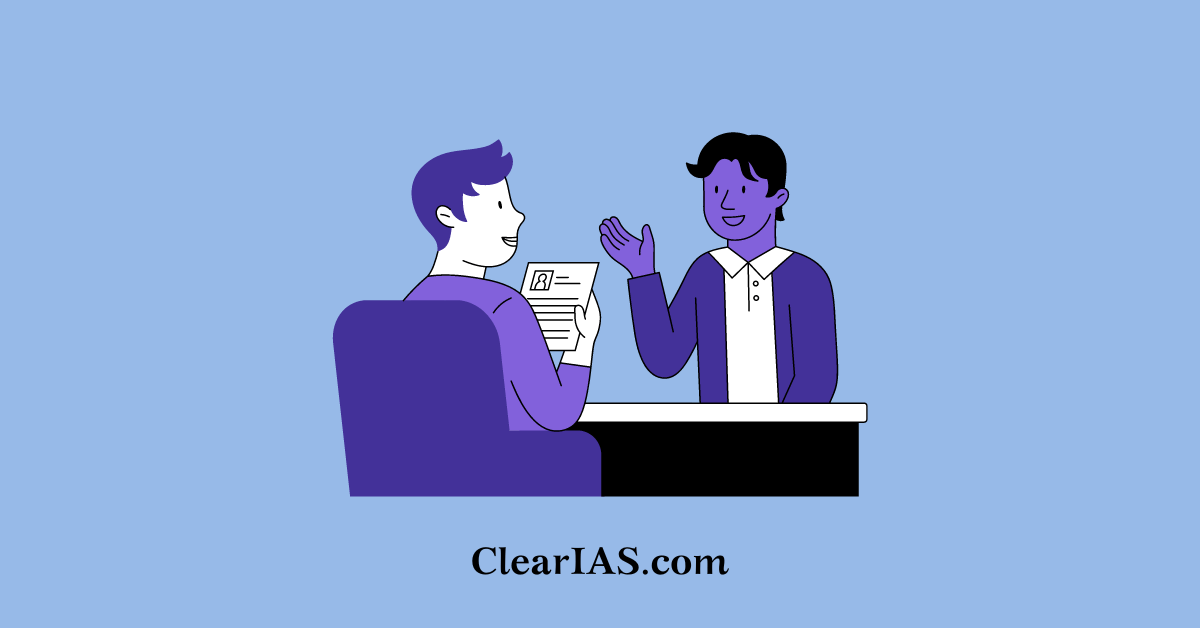 Ayushi Sharma – Rank 155 in UPSC Civil Services Exam 2014 – has explained her study-plan and study materials-referred with the readers of clearias.com. You can read the first part and second part of Ayushi's toppers interview with ClearIAS from the hyperlinks. In this third and last part of the interview, Ayushi shares her UPSC Interview experience. Readers can also see her detailed marks (Prelims, Mains and Interview) in this part.
UPSC Interview
ClearIAS.com: Can you elaborate on your approach and preparation for Interview? Did you attend any mock interviews?
I prepared a number of questions based on my DAF, took help of my seniors, family members and friends. I attended one mock test at Vajiram and Ravi but that was really bad (total time waste) and totally different to my interview so I didn't took any other mock tests. E-mock of KSG was helpful.
ClearIAS.com: Can you elaborate a bit about things mentioned in your DAF (Detailed Application Form) like your hobbies, extracurricular activities or prizes won:
I didn't mentioned many things in the DAF; my hobby was temporary tattoo making.
ClearIAS.com: What was your interview dress?
Pink and white cotton salwar kameez.
ClearIAS.com: Who was the Chairman of the board you faced? How long was the interview?
Mr. Manbir Singh was the chairman and interview was of about 30 mins.
ClearIAS.com: Can you share with our readers your UPSC Interview experience? Our readers would be really happy to hear those questions and replies in the UPSC Topper's Interview.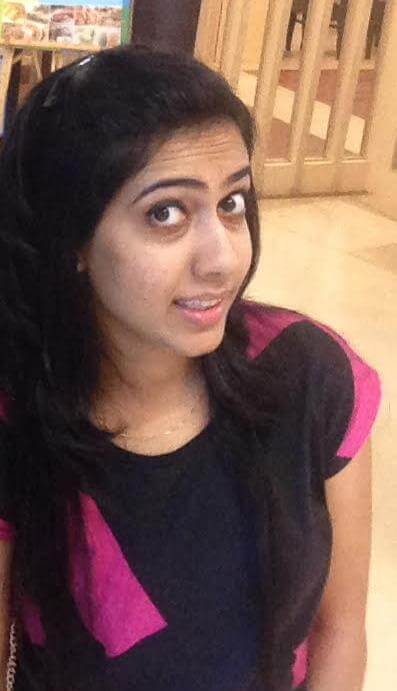 Interview: 29 April 2015
Time: 5:15-5:45 pm (approx)
Board: Mr. Manbir Singh
I was the last candidate to be interviewed; so had to wait for around three hours.
As I entered the room; I wished everyone with eye contact and a gentle smile and was asked to sit by the chairman.
Questions asked:
You are an engineer then also you had public administration as an optional?
Yes sir.[ Since why was not asked so restricted my answer to yes only]
What factors do you think would have been responsible for policy paralysis in our country?
Mentioned about policy formulation and implementation problems, its relationship as a cyclical process with regular feedback and evaluation.
Also referred to the positive steps taken by the government with the objective of growth and development.
Mentioned a word "better government-public interface" which was asked.
More of interaction or better communication between government and public through various platforms in which media and civil society can play a pro-active role.
Gave an example of Jaitapur nuclear power plant where better communication with general public could solve many issues.
Is it necessary to have public opinion on every matter; since it leads to delays?
In context of Indian democracy; discussion, deliberation and public opinion are the sole pillars. Though it seems irrelevant sometimes but long term benefits are beneficial.
What is disaster management? How has India fared in tackling disasters?
Explained it, role of NDMA, SDMA, financial constraints, co ordination etc.
Gave example of Phailin: as how its effects were minimized as compared to Orissa super cyclone due to better preparedness.
More examples of recent times?
Nepal earthquake [operation Maitri]
Yemen: operation Raahat
Explained both
Factors for India's pre eminent role in Yemen evacuation?
Enumerated points like better planning, execution, co ordination, effective leadership, discipline, bilateral relations, communication network etc.
Recent national level conference in Jaipur?
Said I don't remember [ maybe it was on cyber security; but I was not sure]
Indo-Pak border; problems and factors responsible.
Mentioned around 4-5 points.
Factors which have led to decline in cross border terrorism?
Integrate check posts, fencing along borders, installation of flood lights in the border areas.
Pro active role played by political leadership and firm stance against terrorism at global level.
Indo-Pak maritime boundary related question.
I could not understand the question properly though answered a bit.
Engineering related question; which I don't remember so I gently replied " I don't remember as I was not in touch with this subject matter for quite some time"
He said it was okay 🙂
Reasons for dwindling sex ration in our country?
Enumerated around 4-5 points.
Gave examples of Rajasthan and Haryana.
Differential rural urban sex ratio. Reasons for the same.
Enumerated around 4 reasons.
If the number of girl child continue to decline; what would be its long term effects?
Crime against women would rise.
Change in societal fabric.
Polyandry (the female member was very happy hearing this point)
Explain polyandry?
Explained it with examples.
What is net neutrality?
Explained it in simple words with example of present data packs and new proposed scheme; its impact on operators, users and new ventures.
Is there any rule related to it in other country?
Yes; in US as same debate cropped up from this issue earlier.
What is your stand on this issue?
I was in support of net neutrality and gave some arguments in support.
What is judicial activism?
Pro active and progressive role played by the judiciary for the betterment of society and savior of the constitution and democracy. Elaborated it further.
What role it plays in country like India?
Checked value deficient performance of other organs of the government, expansion of rights, cases of corruption, general public issues through PIL, setting out an example to uphold the ideals and objectives of the constitution.
Is it necessary?
Yes; in today's environment where the role of executive and legislature is very broad; the judiciary strives towards achieving the constitutional principles and basic values; but it should not go beyond an extent i.e. point of judicial overreach.
What is judicial overreach?
Judiciary encroaching upon the areas of executive and legislature.
Should the parliament draw a line to mark the extent up to which judicial intervention is allowed?
No; it is for the judiciary to decide the same because if any other institution will define it then the very purpose of judicial activism would be lost.
Therefore, judiciary gave the concept of judicial restraint. (He was very happy hearing this term)
What is judicial restraint?
3-4 more questions were also asked related to the above mentioned topics only.
ClearIAS.com: Were you happy after the interview? Did you expect good marks?
I was happy after my interview. It was a great experience.
ClearIAS.com: Any tips for aspirants going for UPSC Interview?
Interview is the best part of entire examination process. Be yourself, express your opinion and maintain your calm.
Do you think that there is a relation between the profile of the candidate (age or education background) and interview marks? At a time when lot many candidates from top institutes like IIT, IIM or AIIMs appearing this exam, is there any matter of worry for other candidates from state colleges or those without work experience?
I don't think so; it's just your personality that matters.
Previous Attempts/ Backups/ Others Jobs Qualified (if any)
ClearIAS.com: Comment on your previous attempts on UPSC Civil Services Exam, if any? What have you learned from the mistakes/failures?
N/A
ClearIAS.com: What was your backup plan in case you didn't qualify?
I didn't had any backup rather would have started the preparation again.
ClearIAS.com: Did you write/clear any other exams (like Bank exams/State PSCs/ Private Jobs) during the preparation period or before:
Cleared RAS 2013 prelims but then examination was cancelled.
Marks – Prelims, Mains, and Interview
Preliminary Exam (Just for Qualification)
General Studies Paper 1: (Out of 200)105.34
General Studies Paper 2: (Out of 185)131.68
Mains:
Essay (Out of 250): 119
GS1 (Out of 250): 93
GS2 (Out of 250): 89
GS3 (Out of 250): 78
GS4 (Out of 250): 120
Optional Paper 1 (Out of 250): 130
Optional Paper 2 (Out of 250): 120
Written Total (Out of 1750): 749
Interview (Out of 275)
Marks for Personality Test: 193
Final Marks (Out of 2025): 942
ClearIAS.com: After looking at the mark sheet, suppose if you are going to write prelims and mains this year, what changes will you make in your preparation, answer writing and interview?
I would be working for improvement in essay as well as GS 3 where lot of scope is there.
Success
ClearIAS.com: What do you think as the main reason for your success? Whom do you credit for your success ?(Feel free to name any special help from friends, teachers, family, coaching institutes, websites, or other sources)
Focus, consistency and hard work coupled with god's grace and blessings is the key to success for this examination. I got constant support from my family all through the preparation stage.
ClearIAS.com: Did your life change after success/attempt in UPSC Civil Services Exam? If yes, how?
Life doesn't changes as such but it really has a deep impact on your personality as a whole.
ClearIAS.com: Does the educational or financial status of the family of the aspirant impact the UPSC preparation and result?
Not really but those coming from the under privileged sections of the society set an example as they have to fight many other odds as well.
ClearIAS.com: Any tips on Civil Services exam preparation and other priorities in life (Financial security, Higher Studies, Marriage, Family life etc.)
Civil services examination should be the main objective but other priorities shouldn't be neglected for the same.
ClearIAS.com: What is your advice to the fresher's who are going to appear in this exam?
Start preparing and have a goal oriented approach.
ClearIAS.com: What is your advice to all those candidates who didn't succeed in this exam yet?
Prepare confidently and have faith in yourself.
Any extra note in general (if any): Don't forget to enjoy. All the best to all aspirants 🙂
ClearIAS.com: We like to express our heartiest congratulations once again for this grand success. We are happy that you chose ClearIAS.com to share your happiness on this special occasion. ClearIAS.com sincerely thank you, on behalf our readers and ourselves, for the spirit and benevolence to find time to write answers for our detailed questionnaire. Wishing you, all the very best in career and life.