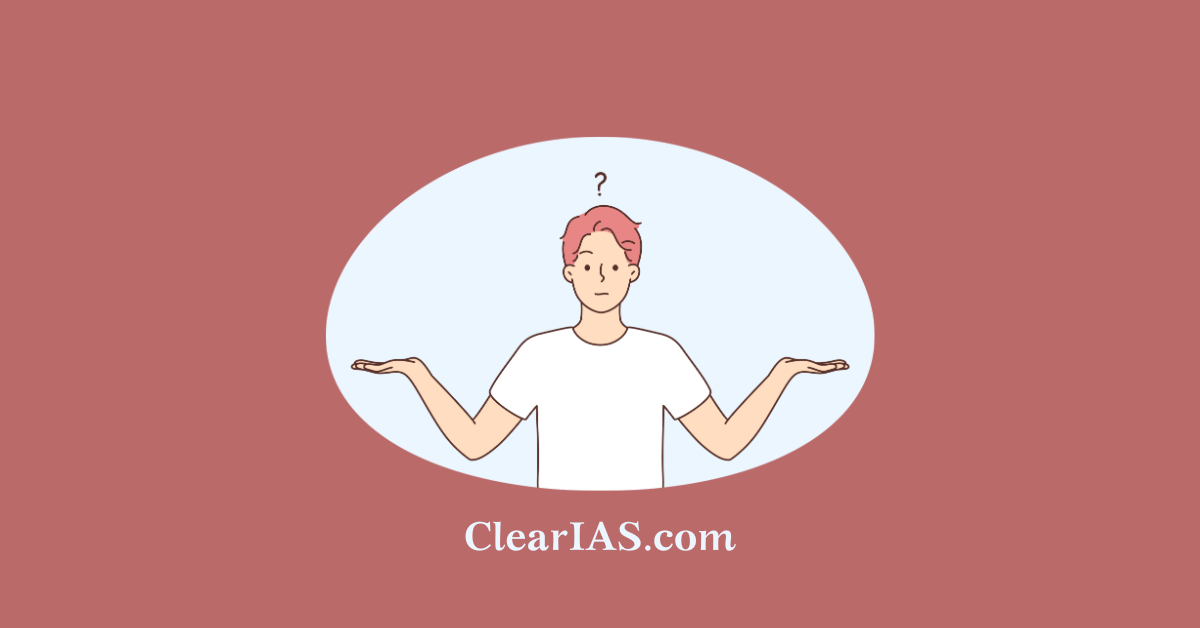 Career Options Beyond Civil Services for UPSC Aspirants
The UPSC Civil Services Examination is often considered one of the most challenging examinations in India. Every year lakhs of aspirants appear in this examination by only a handful of them is able to clear the exam. The limited vacancy along with the rigorous selection process makes the examination more difficult.
It became a moment of appreciation for those who successfully cleared all the stages of the exam but left a lot of aspirants hopeless. For those, it is necessary to understand that UPSC CSE is not the only means to make a stable career or serve society, there are plenty of other ways too.
Those who did not succeed in clearing the examination are required to focus on other career paths and need to remember that their experience during the UPSC journey is never going to waste.
Handling the Failure
Dealing with the emotional fallout of UPSC failure is an important aspect of moving forward. Seeking support from family, friends, or professionals can provide the necessary emotional assistance. It's also important to understand that failure is not a dead end but a stepping stone towards growth.
UPSC failure presents an opportunity for self-reflection. Take the time to evaluate your passions, strengths, and interests. Consider whether a civil services career aligns with your aspirations and values. This introspective period can guide you towards alternative paths that may be more fulfilling.
Career Options Beyond Civil Services for UPSC Aspirants
There are plenty of career options that a UPSC aspirant can pursue.
Teaching
The academic background of an aspirant and the knowledge and experience gained during the UPSC CSE preparation journey create a great career option in teaching. Sharing your knowledge can make a positive impact on others and provide a sense of accomplishment.
Entrepreneurship
One can find their way into entrepreneurship by starting their own venture. Entrepreneurship provides an avenue to shape your ideas, contribute to the community, and potentially build a successful business.
Corporate Sector
Explore opportunities in the private sector, utilizing the expertise gained during your preparation for civil services. Many skills acquired while preparing for UPSC exams are transferable and valuable in corporate settings.
Public Sector Exams
If you still want to pursue a career in this field, consider other government job exams such as banking, SSC, or state-level services. Each exam offers a distinct path within the public sector, providing varied opportunities for a meaningful career.
Dealing with the Situation
Before you shift your focus to other options, it's important to deal with your current situation first.
Embrace the Emotions
Failure stings, no doubt about it. It's okay to feel disappointed, upset, or frustrated. Acknowledging these emotions is the first step towards dealing with failure constructively. It's a testament to your passion and dedication towards your goal.
Reflect and Learn
Take some time to reflect on your preparation journey. Identify areas where you excelled and those that need improvement. Learning from your mistakes is important; it's not about the setback but about the lessons it offers for the future.
Seek Support
Talk about your feelings with friends, family, or mentors. This can offer a fresh perspective. Their support and guidance can help you navigate this tough phase and regain your focus.
Maintain Positivity and Persistence
Maintain a positive mindset. Failure is not the end; it's a part of the journey. Perseverance is key—use this setback as motivation to keep pushing forward.
Zero to Hero Stories
To inspire and motivate you, here are stories of individuals who initially failed but eventually succeeded:
N. R. Narayana Murthy: N. R. Narayana Murthy faced several setbacks early in his career, including an arrest for participating in a socialist movement and leaving a secure job. With six friends, he started Infosys in 1981. They didn't have much money, but they had big dreams. Murthy believed in using technology to make a difference. Despite hard times, Infosys grew into a huge company, showing how determination and belief in your ideas can change everything.
Michael Jordan: Michael Jordan, often regarded as one of the greatest basketball players in history, faced rejection early in his career. In high school, he was cut from the varsity basketball team. Jordan used this setback as motivation, working tirelessly to improve his skills. His perseverance paid off as he not only made the team the following year but went on to win six NBA championships and earn several prizes. Jordan's journey teaches us the importance of resilience and turning failures into stepping stones.
J K Rowling: J.K. Rowling, the famous writer of Harry Potter, faced a lot of challenges. Many publishers said no to her book, but she never gave up on her magical world of wizards. Even when she had financial troubles, she stayed true to her love for storytelling. Finally, Bloomsbury agreed to publish her book, and that's how Harry Potter became a huge success worldwide. Rowling's journey shows how being strong and not giving up can lead to amazing things. She's not just a writer; she's an inspiration for many other writers and creators.
Oprah Winfrey: Before becoming a media tycoon, Oprah Winfrey faced several challenges. Early in her career, she was fired from her job as a television reporter. Oprah changed her attention to hosting a talk show, where she connected with people. This led to "The Oprah Winfrey Show," making her super famous and one of the most powerful women globally. Her story shows how failures can actually change your life for the better.
Conclusion
Failing the UPSC exams may feel like a setback, but it's important to recognize it as an opportunity for self-discovery. Embrace this moment to reflect on your true passions and strengths. Exploring alternative careers doesn't mean giving up on your aspirations; it means being open to different routes to success. Your journey continues, and the best is yet to come.
Life is a journey characterized by twists and turns, and success often comes to those who demonstrate resilience, adaptability, and commitment to excellence. Keep your heart and mind open to the possibilities that lie ahead, for the most inspiring stories often emerge from individuals who faced difficulty, learned from it, and emerged stronger on their unique path to success.