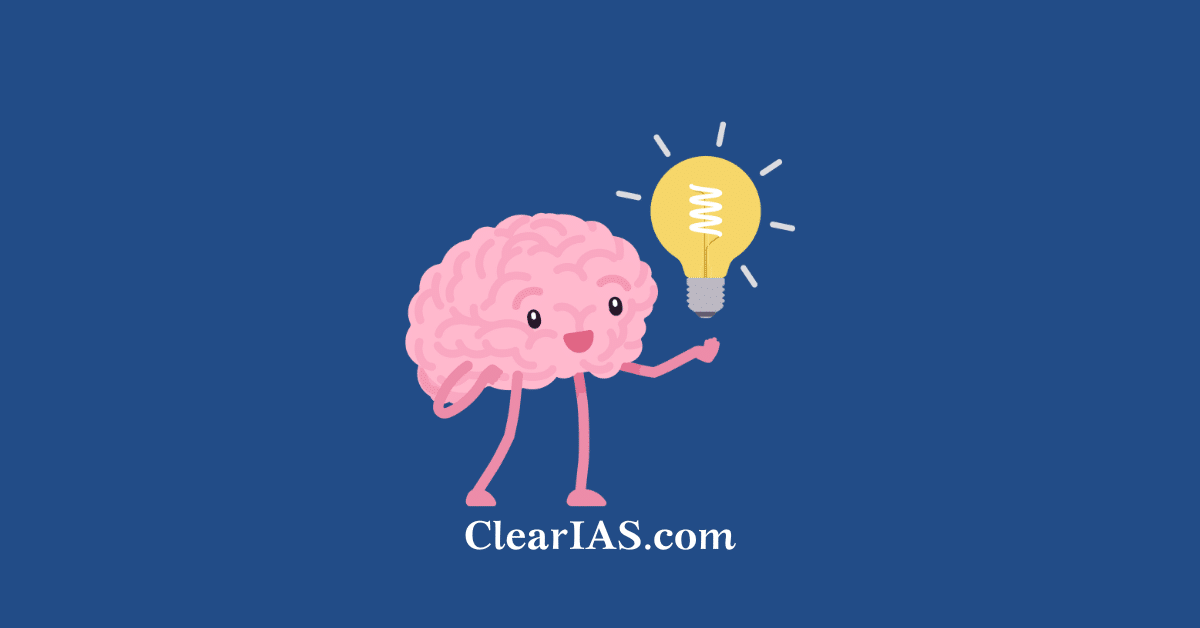 The Importance of Positive Mindset and Attitude in UPSC CSE Preparation is explained in this article below.
The Union Public Service Commission (UPSC) conducts the Civil Services Examination (CSE) every year. It is often considered one of the most challenging exams in India.
Every year, lakhs of aspirants from diverse backgrounds and fields compete for a limited number of vacancies.
Success in the UPSC CSE demands not only academic competence but also the right mindset and attitude.
In this article, we will get into the importance of a positive mindset and attitude in UPSC CSE preparation and how they can significantly impact an aspirant's journey.
Importance of Positive Mindset and Attitude in UPSC CSE Preparation
Below, we are going to discuss the importance of the right mindset during UPSC CSE preparation.
The Growth Mindset
A growth mindset, as coined by psychologist Carol Dweck, is the belief that abilities and intelligence can be developed through dedication and hard work.
In the context of UPSC CSE, adopting a growth mindset is very important. The UPSC syllabus is vast and challenging, and there will be several setbacks along the way.
A growth mindset helps aspirants view failures as opportunities to learn and grow. They understand that their effort, perseverance, and resilience are more important than their initial abilities.
Resilience: The UPSC CSE is known for its low success rate, and aspirants often face multiple failures before achieving success. Those with a growth mindset are better at handling these setbacks,  they adapt, and continue to improve.
Motivation: A growth mindset encourages aspirants to keep going, even when the going gets tough. They understand that improvement is possible, and this belief fuels their motivation.
Positive Attitude
A positive attitude is a key element in UPSC CSE preparation. This demanding exam requires not only knowledge but also the right approach. A positive attitude demands several aspects:
Optimism: An optimistic attitude enables aspirants to see the silver lining in difficult situations. They believe in their abilities and are more likely to persevere through adversity.
Problem-Solving: A positive attitude improves problem-solving skills. Instead of dwelling on challenges, aspirants focus on finding solutions. They see each obstacle as a puzzle to be solved rather than a barrier.
Emotional Resilience
The journey of clearing the UPSC CSE is long and sometimes stressful. Aspirants face pressure from family, peers, and societal expectations. So, emotional resilience is important for coping with this situation.
Stress Management: A positive attitude and strong mindset help aspirants manage stress more effectively. They are less likely to fall into the trap of anxiety and burnout, which are common pitfalls for CSE aspirants.
Self-Confidence: A strong mindset and positive attitude boost self-confidence. Self-assured aspirants are more likely to perform well in interviews, as they project self-belief and competence.
Time Management
Effective time management is an important aspect of UPSC CSE preparation. Aspirants with the right mindset and attitude are better equipped to create and adhere to a study schedule.
Discipline: Discipline and consistency in study routines are more likely for aspirants with a strong mindset. They understand the value of consistent effort over time.
Focus: A positive attitude and a growth mindset help aspirants concentrate on the task at hand. They are less likely to procrastinate or get distracted.
Also Read: Time Management Strategy for UPSC CSE Preparation
Handling Failure and Rejection
UPSC CSE is notorious for its high rate of failure and rejection. Those with the right mindset and attitude are better equipped to cope with these realities.
Learning from Failure: A growth mindset allows aspirants to see failure as a part of the learning process. They learn from their mistakes and come back stronger.
Not Taking Rejection Personally: A positive attitude helps aspirants not take rejection personally. They understand that it is a part of the process and doesn't reflect their worth as individuals.
Also Read: Handling Stress and Anxiety during UPSC CSE Preparation
Conclusion
In order to succeed in UPSC CSE, the right mindset and attitude are as important as academic knowledge and skills. Aspirants who cultivate a growth mindset, maintain a positive attitude, and develop emotional resilience are better equipped to handle the challenges that come their way.
While academic preparation is important, the right mindset and attitude are the driving forces that enable aspirants to stay focused, learn from their mistakes, and persevere through this difficult journey of UPSC CSE preparation. In the end, it is these qualities that often distinguish successful candidates from the rest.
Article Written By: Priti Raj