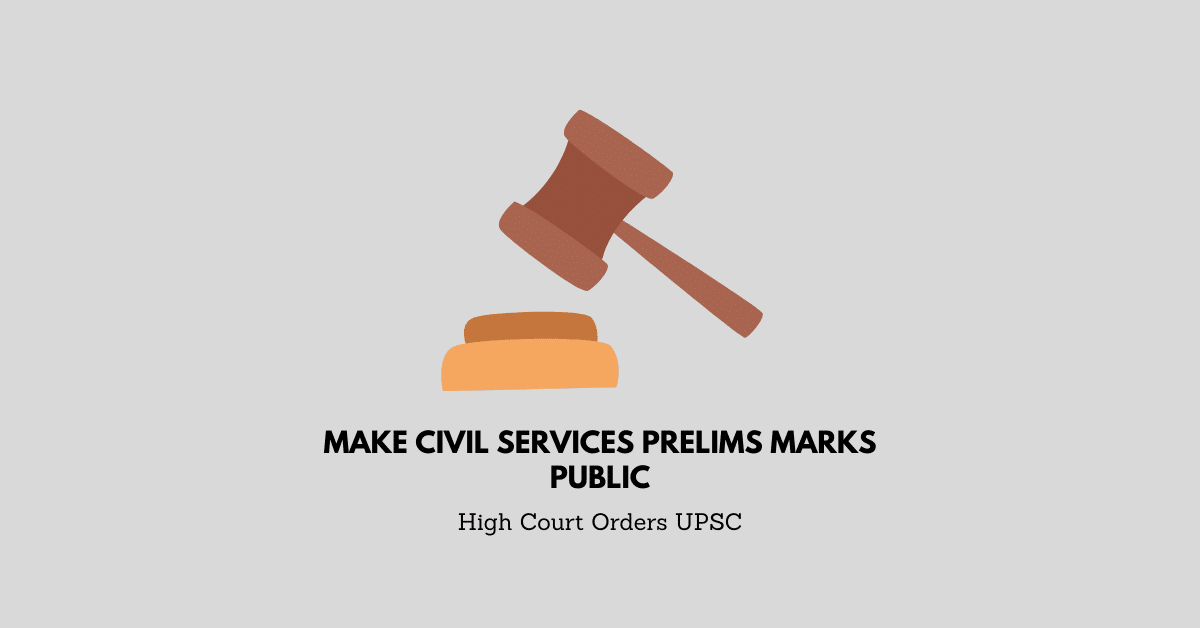 UPSC did not entertain the request for disclosing Civil Services Prelims marks for long (only CS Main Exam marks were public till now), but that is going to be changed. Thanks to the Delhi High Court order.
The Delhi High Court has directed Union Public Service Commission (UPSC) to disclose the marks obtained by candidates in the civil services preliminary examination 2010. The bench directed for disclosure of marks of all candidates including unsuccessful ones.
The bench asked UPSC to make public the marks within eight weeks. The ruling says:  "An examinee is entitled to satisfy himself/ herself as to the fairness and transparency of the examination and the selection procedure and to maintain such fairness and transparency disclosure of raw marks, cut-off marks and the scaling method adopted is a must".
Referring to the Supreme Court's ruling that answers scripts and answer keys are liable for disclosure after the results of the examination are declared, the court said, "Be that as it may, though the non-disclosure of the method devised for scaling/ actualisation till the declaration of the result may be justified, it cannot be said to be justified after the result is declared."
The order came on petitions filed by civil service aspirants whose RTI applications asking to disclose the details of marks (raw and scaled marks) obtained in their respective optional subjects of the Civil Services Preliminary Examination, 2010 were rejected by UPSC.