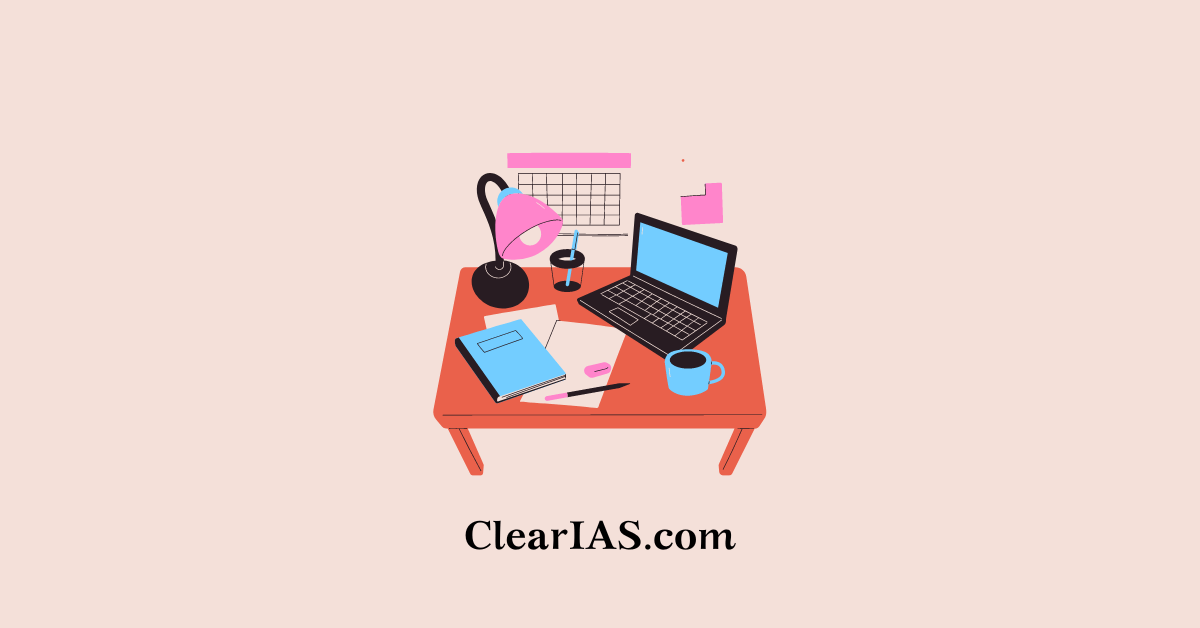 Here, check some common mistakes to avoid during UPSC CSE (Civil Services Exam) preparation. 
Every year UPSC conducts the Civil Services Exam. Lakhs of aspirants start their preparation journey to secure a job through the UPSC exam.
Yet, due to the limited availability of seats and the toughness of the exam, a handful of candidates only be able to clear the selection criteria of the examination.
If we look closely at this, there must be something that is pushing a candidate ahead and holding others back.
Preparing for the UPSC (Union Public Service Commission) examination can be an overwhelming and challenging journey. It took months and sometimes years of dedication to clear one of India's most prestigious exams.
Common Mistakes to Avoid During UPSC CSE Preparation
Even after working very hard and being dedicated, many UPSC aspirants make mistakes without realizing that these can affect their chances of success.
In this article, we will look at some common mistakes to avoid during UPSC CSE preparation and provide helpful tips to increase their chances of success.
Neglecting the Importance of Syllabus
One of the primary mistakes that UPSC aspirants often make is not understanding the importance of the syllabus by neglecting the vast and comprehensive syllabus.
The UPSC syllabus is a guiding light for aspirants that covers a wide range of subjects and topics. It is important to thoroughly understand it.
Without a clear understanding of the syllabus, candidates might end up wasting time on irrelevant topics while missing out on crucial ones.
To avoid this mistake, aspirants must:
Thoroughly go through the UPSC syllabus
Create a well-structured study plan focusing on all essential subjects and topics
Lack of Consistency and Discipline
UPSC preparation demands consistent effort and a disciplined study routine. Some aspirants start with great enthusiasm but fail to maintain the same level of dedication over time.
Skipping study sessions, irregularity in reading newspapers, or neglecting revision can severely impact preparation.
To stay on track, aspirants must:
Create a realistic study schedule
Stick to the schedule diligently
Practice effective time management and discipline
Keep yourself motivated toward the goal
Ignoring Current Affairs
Current affairs play a significant role in the UPSC examination. Many candidates tend to overlook the importance of staying updated with national and international news. As a result, they struggle to answer questions related to current events during the examination.
It is important to not overlook the importance of current affairs as it not only helps in prelims but is also important for mains and interview as well.
To avoid this mistake, aspiring candidates must:
Read newspapers on a daily basis
Keep notes of important events and developments
Integrate current affairs preparation into their study routine
Over-reliance on Coaching Institutes
It's important to have the guidance of a learned person that will help you save plenty of time. While coaching institutes can provide valuable guidance and resources, relying solely on them can be a mistake.
Each aspirant has unique strengths and weaknesses, and a one-size-fits-all approach may not work for everyone. So, it's important to keep a balance between reliance on coaching institutes and self-study.
To avoid this mistake, aspirants should:
Supplement coaching with self-study and extensive reading
Develop a personalized preparation strategy based on the individual's strength
Focus on their own analytical abilities and critical thinking skills
Neglecting NCERT Books
Some candidates overlook the significance of NCERT (National Council of Educational Research and Training) books in pursuit of advanced study materials.
In this preparation, it's important to have a strong foundation to understand the advanced concepts. In this scenario, NCERT books form the foundation for various subjects and provide a clear understanding of fundamental concepts.
To avoid this mistake, aspirants must:
Integrate NCERT books into their study plan
Focus on knowledge and creating a strong foundation
Use NCERT books to understand subjects better and build a solid foundation for advanced topics
Not Practicing Enough Answer Writing
For getting a job in administration, aspirants do not have to succeed in prelims only. They have to clear all the stages of the selection process and the mains examination is one of them.
The entire mains exam is based on writing. The UPSC examination requires candidates to write lengthy and structured answers. Despite thorough knowledge, some aspirants struggle to articulate their thoughts effectively because of the lack of practice.
To tackle this, aspirants should:
Practice answer writing on a regular basis
Inculcate prelims mock test and answer writing together in their schedule by allotting time
Be consistent, that will improve their writing skills
Neglecting Revision
Amidst extensive syllabus coverage, revision is often overlooked by aspirants during their preparation. Without revision, retaining vast amounts of information becomes difficult.
To ensure effective retention, candidates should:
Make revision an integral part of their study plan
Regularly revisit notes and important topics to strengthen memory
Allocate sufficient time for revision in their study schedule
Conclusion
UPSC preparation is a demanding journey that requires dedication, hard work, and a strategic approach. By avoiding the common mistakes mentioned above, aspirants can streamline their preparation process and enhance their chances of success in this examination.
Remember, consistency, discipline, and self-belief are the keys to cracking this challenging exam. With the right mindset and well-directed efforts, anyone can transform their UPSC preparation into a fulfilling and rewarding experience.
Article Written By Priti Raj