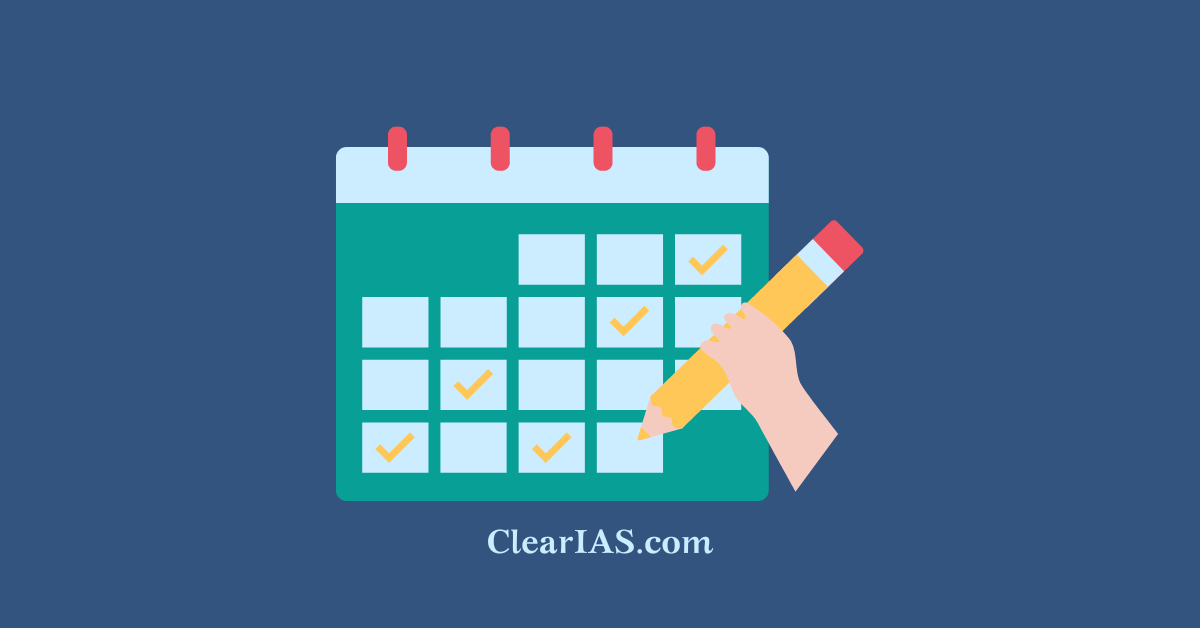 What is the UPSC Preliminary Exam date for 2024? When will the Main Exam 2024 be conducted? What other details are mentioned in the UPSC Calendar 2024?
UPSC has released the UPSC calendar for 2024 on its official website. The Calendar has details of all the exams conducted by the Union Public Service Commission (UPSC) in the upcoming year.
Candidates willing to appear in the IAS/IPS exam in 2024 must know all about all the important dates related to the IAS/IPS examination, such as application process-related notification dates, prelims exams, mains exam dates, etc.
Read this post to know more.
UPSC Exam Calendar
The UPSC releases an annual calendar well in advance each year, aiming to provide aspiring candidates with a comprehensive overview of the dates for various exams. This calendar encompasses not only the UPSC Civil Services Exam but also all other exams administered by the UPSC.
UPSC Calendar 2024: Details of the Exams Conducted by UPSC
The official calendar released by UPSC is here.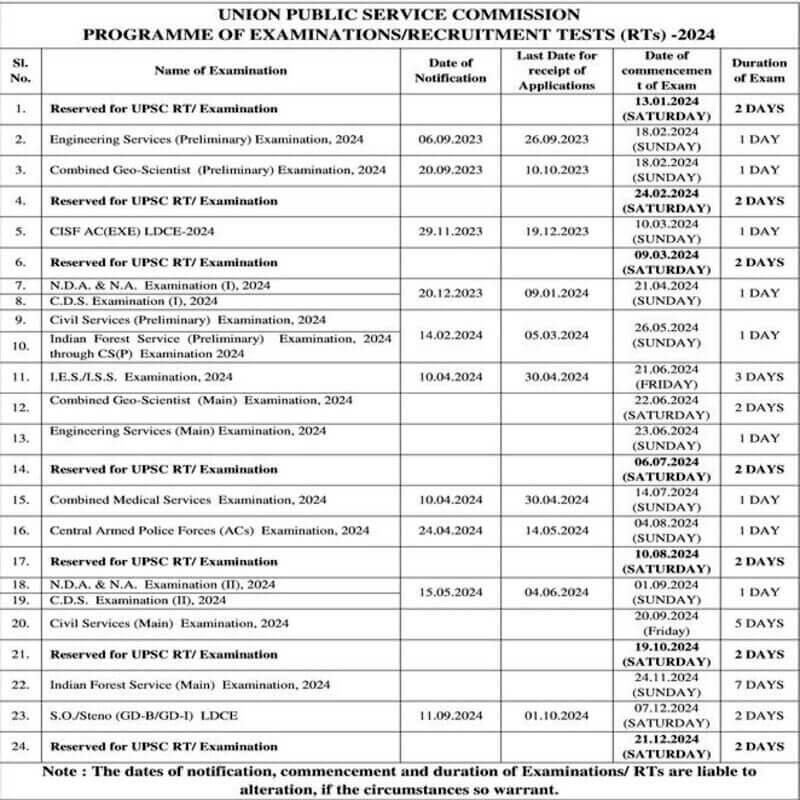 When will UPSC Start Inviting Applications for IAS/IPS Exam 2024?
UPSC will start receiving applications for UPSC CSE prelims 2024 from 14 February 2024.
As per the calendar, the last date to apply online for the UPSC CSE Prelims exam 2024 is 05 March 2024.
Candidates should apply as soon as possible after the release of the notification because UPSC provides an exam center on a first come first serve basis.
UPSC Civil Service Preliminary Exam Date 2024
UPSC will conduct the UPSC Civil Services Preliminary Examination for 2024 on 26 May 2024. Candidates are advised to structure their preparation by keeping the exam date in mind.
UPSC Civil Service Mains Exam Date 2024
As per the notification, the UPSC will conduct the civil services mains exam from 20 August 2024. UPSC will conduct all the mains exam papers in 5 days.
Is it Necessary to Enroll in a Coaching Institute for UPSC CSE preparation?
To increase your chances of success in the UPSC Civil Services Examination, proper guidance, and practice are important.
Recognizing this, ClearIAS offers coaching specifically designed as per the requirement of the UPSC CSE exam.
ClearIAS has been a guiding light for millions of UPSC aspirants through its website and now this has started offline guidance programs as well. This reputable learning platform understands that focused preparation, coupled with expert guidance, can save aspirants valuable time and effort.
ClearIAS has earned its reputation through its acclaimed "Smart Work Approach," which has been widely appreciated by UPSC CSE toppers. The organization places equal emphasis on both knowledge gain and exam skills development.
ClearIAS firmly believes that expert training can complement the self-study endeavours of candidates, providing them with a comprehensive learning experience.
Article Written By: Priti Raj