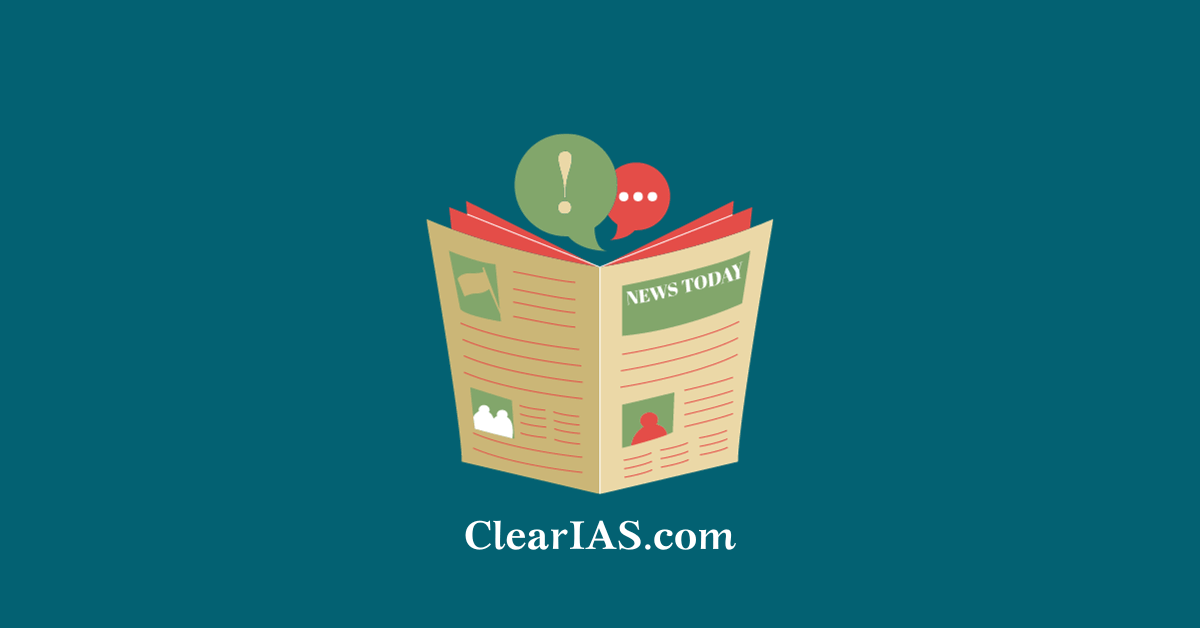 Let's understand how to do the Current Affairs Preparation for the UPSC Civil Services Examination (CSE). Also, the significance of current affairs for the UPSC Civil Services Exam.
The Union Public Service Commission (UPSC) is the responsible body for selecting candidates for civil services posts in India.
It is a dream of aspirants to clear the UPSC CSE, but this journey is not easy and in this journey, current affairs play a significant role in determining the success of a candidate.
In this article, we will talk about the right approach for UPSC CSE current affairs preparation and its significance from the exam point of view.
Also read: How to Choose the Right Coaching Institute for UPSC CSE Preparation?
Understanding the Significance of Current Affairs
Current affairs play an important role in the UPSC CSE examination. Before getting involved in the preparation process, it is important to understand its requirements from the perspective of the UPSC CSE examination.
Testing Analytical Skills
The UPSC Civil Services Exam tests a candidate's analytical skills in the context of national and international issues, especially in the mains and interview stages.
In this examination, questions often revolve around the application of your existing knowledge to real-world situations. UPSC design questions in mains examination to understand your analytical thinking that will help you become a better civil servant.
Evaluating Awareness
A civil servant needs to be well-informed about the social, political, and economic dynamics that will revolve around their responsibilities in the future.
Importance in Mains Examination
In the mains examination, current affairs mostly helps in all the papers but one of the papers is General Studies Paper III, which deals with subjects like Economics, Agriculture, Environment, Science, and Technology.
Current affairs play a significant role in this paper. In this paper, questions often require candidates to relate traditional subjects to recent developments.
Ethics and Integrity
The General Studies Paper IV, also known as the Ethics, Integrity, and Aptitude paper, evaluates a candidate's ethical and moral dimensions.
Current affairs provide a context to discuss ethical issues, as candidates might be asked to analyze recent events from an ethical standpoint.
Interview Stage
Questions based on current events can be a significant portion of the discussion in the interview stage.
This stage is not just about knowledge but also about demonstrating the ability to handle stressful situations and respond effectively to real-world issues.
Adaptability and Decision-Making
In the role of a civil servant, one frequently faces situations that demand quick, informed decisions.
Knowledge of current affairs helps civil servants make informed choices, respond to emergencies, and adapt to evolving scenarios.
Evaluation of Character
Beyond academic prowess, the UPSC aims to select candidates with strong character traits.
A better understanding of current events is one way to assess an individual's integrity, commitment, and passion for serving the nation.
Current Affairs Preparation for UPSC CSE: The Right Approach
While there is no hard and fast rule for the preparation of any portion of the syllabus, but there are some basic requirements that every serious aspirant is needed to fulfill. A few of them are discussed in this article below.
Daily Newspaper Reading
A key element of UPSC CSE current affairs preparation is daily newspaper reading.
Newspapers like The Hindu, The Indian Express, and others are preferable sources. This will ensure that you stay informed about national and international issues.
Read Here: Why Reading Newspaper is Important during UPSC CSE Preparation?
Quality Magazines
In addition to newspapers, consider reading quality magazines like Yojana, Kurukshetra, and Frontline as well.
These publications provide in-depth analysis, opinions, and government perspectives on various subjects.
Reading such magazines will definitely improve your understanding and prepare you for mains exam questions.
Compilation of Notes
It's important to make notes while reading newspapers and magazines.
Create a separate notebook for current affairs and categorize the information into sections like politics, economics, international relations, and social issues.
This helps you revise information easily during the exam.
Read Here: How to Make Notes for UPSC CSE?
Online Resources
Utilize online platforms, including government websites like PIB (Press Information Bureau), PRS India, etc.
These platforms offer press releases, policy documents, and analysis of government initiatives.
Current Affairs Weekly and Monthly Compilations
Several coaching institutes and websites offer weekly and monthly compilations of current affairs.
This will help you with quick revisions and ensure you don't miss any important topics.
Read Here: ClearIAS Current Affairs Monthly Capsule
Mock Tests and Question Papers
It is advised to regularly practice UPSC CSE mock tests and previous years' question papers.
This not only improves your knowledge but also enhances your exam-taking skills, and will definitely help in time management.
Revision
Set aside some time for regular revision. Review your monthly compilations, go through your notes, and attempt mock tests to understand your preparation level.
Read Here: How to Revise Effectively for UPSC CSE?
Editorials and Opinion Pieces
Don't ignore editorials and opinion pieces in newspapers. They provide in-depth analysis and a diverse range of topics on current events.
They can be particularly helpful in the UPSC interview stage as well.
Conclusion
Current affairs are an integral part of the UPSC CSE, and preparing for them is equally important as the rest of the syllabus. With the right approach and dedication, you can integrate current affairs as part of your daily schedule. Stay consistent, maintain a disciplined routine, and continuously update your notes.
Remember, the journey to becoming a civil servant is as much about staying informed as it is about hard work and perseverance. So, stay informed, stay focused, and you will be well on your way to success in the UPSC exam.
Article Written By: Priti Raj