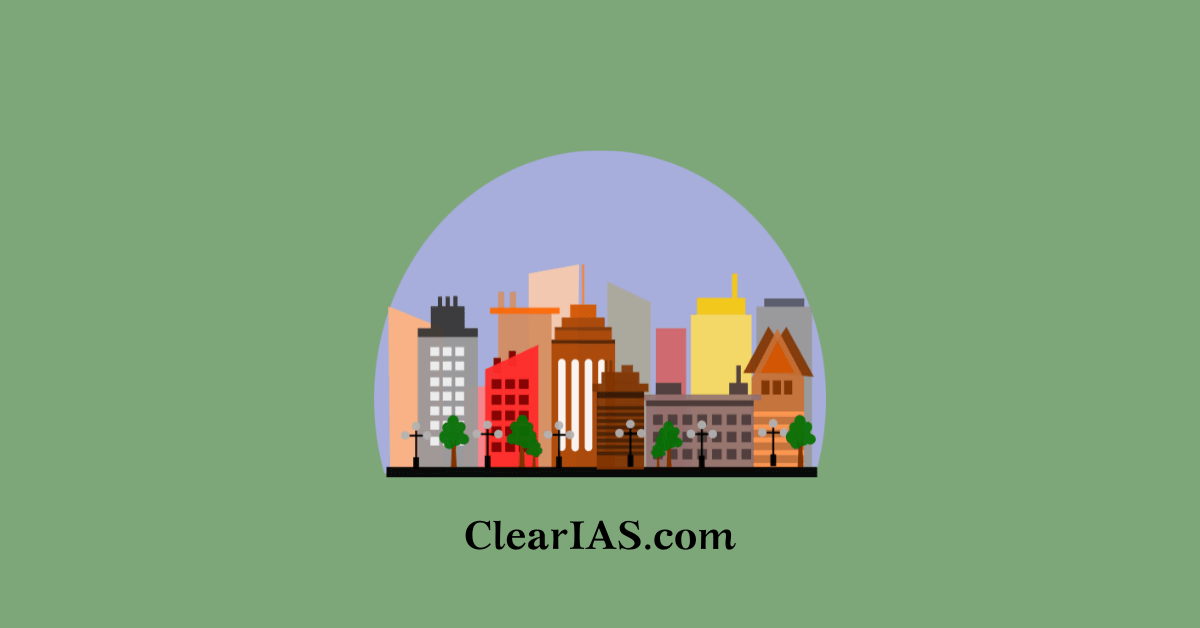 Let's understand how to choose the right coaching institute for UPSC CSE preparation.
UPSC CSE exam attracts lakhs of aspirants every year.
Aspirants from all across the country dream of becoming an Administrative officer, but the journey to achieving this goal requires a well-thought preparation strategy.
While self-study is an option for aspirants, many candidates choose coaching institutes for better guidance and to increase their chances of success.
However, choosing the right coaching institute for UPSC CSE can be a difficult task.
So, here in this article, we are going to discuss a few points that should be considered by an aspirant before choosing a coaching institute.
How to Choose the Right Coaching Institute for UPSC CSE Preparation?
To select the most suitable and effective coaching institute, an aspiring aspirant must consider a few things:
Understand Your Needs and Goals
Before going into the process of choosing a coaching institute, it's important to realize your individual needs and goals.
For this, an aspirant is required to ask these questions to themselves:
Your current level of preparation: Are you a beginner or have you already covered a substantial portion of the syllabus?
Your learning style: Do you prefer classroom teaching, online courses, or a mix of both?
Your budget: Coaching can be expensive; determine how much you are willing to invest.
Your location: Are you willing to migrate for coaching, or do you prefer a local institute?
Research and Shortlist a Few Institutes
Once you have a clear understanding of your needs, start researching coaching institutes. Here's how to do it effectively:
Online Research: Utilize the internet to search for coaching institutes. Websites, forums, and social media platforms often provide valuable insights and reviews from past students.
Official Websites: Visit the official websites of coaching institutes to gather information about their courses, faculty, and fees.
Attend Demo Classes: Many coaching institutes offer free or low-cost demo classes. Attend these to get a feel for the teaching style and quality.
Focus on Faculty Quality
The faculty is the backbone of any coaching institute.
Their expertise, teaching methods, and ability to clarify doubts play an unmatchable role in your preparation.
Look for institutes that have experienced and knowledgeable faculty members, go for quality over popularity.
Do Not Overlook Course Material and Study Resources
It is important to take into consideration the quality of study material provided by the coaching institute.
UPSC CSE syllabus is vast, so it is important to have comprehensive and up-to-date study material.
Study Material: Analyse the content of the study material and whether it covers the entire syllabus or not.
Current Affairs: Ensure that the institute provides resources for current affairs preparation
Mock Tests: Mock tests are invaluable for this exam's preparation. Check if the institute conducts regular mock tests to assess your progress.
Also read: Current Affairs Preparation for UPSC CSE: The Right Approach
Consider Batch Size and Individual Attention
The batch size has a significant impact on your learning experience. Smaller batches often provide more individual attention and a better student-teacher ratio.
Classroom Size: Inquire about the typical batch size. A smaller batch size allows for more interaction with the faculty.
Individual Guidance: Does the institute offer one-on-one sessions or personalized mentoring to address your weaknesses?
Institute's Past Success Rate
An institute's track record related to producing successful candidates in the UPSC CSE is a strong indicator of its effectiveness.
Look for coaching institutes that can provide data on the number of candidates who have cleared the exam under their guidance.
Check if the institute is effectively linked with successful aspirants, who have secured ranks in the UPSC CSE.
Location and Accessibility
Consider the location of the coaching institute, especially if you prefer offline classes.
Accessibility: If you choose offline coaching, choose an institute that is easily accessible in your area.
Accommodation: If you plan to relocate for coaching, consider the availability of affordable accommodation in the locality.
Fee Structure
Coaching for UPSC CSE can be expensive, so it's important to understand the fee structure and any scholarship options available.
Fee Transparency: Ensure that the institute is transparent about its fee structure, including any hidden costs.
Visit the Institute
If possible, visit the coaching institute in person to get a feel for the environment, interact with faculty and current students, and assess the infrastructure.
Also Read About: Top 5 Offline Coaching Institutes for UPSC Preparation
Conclusion
Choosing the right coaching institute for UPSC CSE is an important decision that can significantly impact your chances of success.
It's important to invest time and effort in thorough research and evaluation before making your choice.
Remember that the best coaching institute for one aspirant may not be the best for another; the key is to find the one that aligns with your unique needs, goals, and preferences.
With the right coaching institute and dedicated effort, you can succeed on your UPSC CSE journey.
Article Written By: Priti Raj