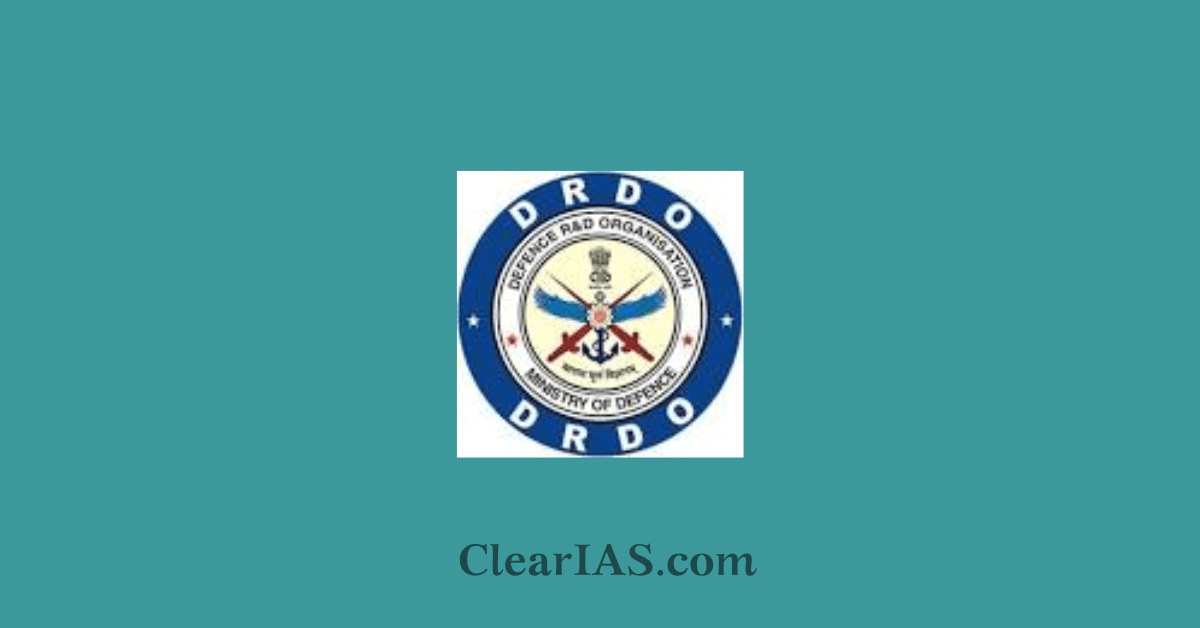 Defence Research & Development Organisation is the premium defence R&D wing of India. Read here to know more about it.
DRDO is the Research & Development wing of the Ministry of Defence, Govt of India, with a vision to empower India with cutting-edge defence technologies.
It has a mission to achieve self-reliance in critical defence technologies and systems while equipping our armed forces with state-of-the-art weapon systems and equipment in accordance with requirements laid down by the three Services.
History of Defence Research & Development Organisation
DRDO was formed in 1958 from the amalgamation of the then already functioning Technical Development Establishment (TDEs) of the Indian Army and the Directorate of Technical Development & Production (DTDP) with the Defence Science Organisation (DSO).
DRDO was then a small organization with 10 establishments or laboratories. Over the years, it has grown multi-directionally in terms of the variety of subject disciplines, number of laboratories, achievements, and stature.
In 1960, the project Indigo to develop Surface-to-Air missiles was DRDO's first major defence project, though it was discontinued.
Project Indigo led to Project Devil, along with Project Valiant, to develop short-range SAM and ICBM in the 1970s. Project Devil itself led to the later development of the Prithvi missile under the Integrated Guided Missile Development Programme (IGMDP) in the 1980s.
Functions of DRDO
DRDO is a network of more than 50 laboratories that are deeply engaged in developing defence technologies covering various disciplines like:
aeronautics, armaments, electronics, combat vehicles, engineering systems, instrumentation, missiles, advanced computing and simulation, special materials, naval systems, life sciences, training, information systems, and agriculture
Several major projects for the development of missiles, armaments, light combat aircraft, radars, electronic warfare systems, etc are on hand and significant achievements have already been made in several such technologies.
DRDO's pursuit of self-reliance and successful indigenous development and production of strategic systems and platforms such as:
Agni and Prithvi series of missiles;
light combat aircraft, Tejas;
multi-barrel rocket launcher, Pinaka;
air defence system, Akash;
a wide range of radars and electronic warfare systems
All of these have given a quantum jump to India's military might, generating effective deterrence and providing crucial leverage.
Integrated Guided Missile Development Programme (IGMDP)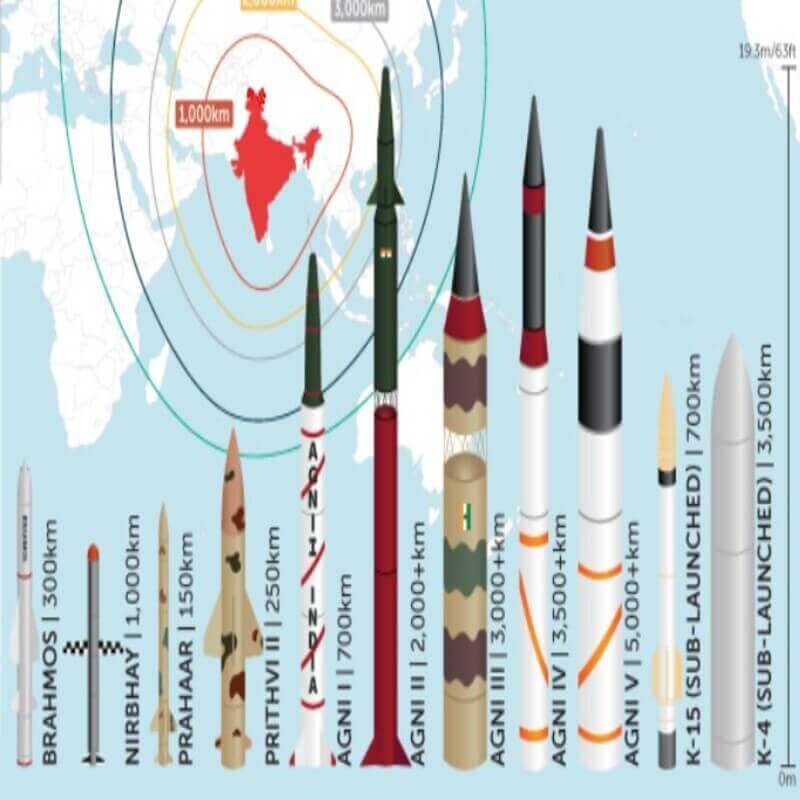 The IGMDP formally got the approval of the Indian government on July 26, 1983. It was developed by the renowned scientist and former president of India, Dr. APJ Abdul Kalam.
It was a program for the development of a comprehensive range of missiles and was managed by DRDO and the Ordnance Factories Board.
The missiles developed under IGMDP are:
Short-range surface-to-surface ballistic missile – Prithvi
Intermediate-range surface-to-surface ballistic missile – Agni
Short-range low-level surface-to-air missile – Trishul
Medium-range surface-to-air missile – Akash
Third generation anti-tank missile – Nag
Recent developments by DRDO
Defence Research & Development Organisation had successfully test-fired indigenously developed Laser-Guided Anti-Tank Guided Missiles (ATGM).
ATGMs are primarily designed to hit and destroy heavily armored military vehicles.
The missiles can be transported by a single soldier, to larger tripod-mounted weapons, which require a squad or team to transport and fire, to vehicle and aircraft-mounted missile systems.
The all-indigenous Laser Guided ATGM employs a tandem High Explosive Anti-Tank (HEAT) warhead to defeat Explosive Reactive Armour (ERA) protected armored vehicles.
The ATGM has been developed with multi-platform launch capability and is currently undergoing technical evaluation trials from the 120 mm rifled gun of MBT Arjun.
Anti-tank missiles:
Helina: It has a maximum range of seven kilometers and has been designed and developed for integration on the weaponized version of the ALH (Advanced Light Helicopter).
Nag: It is a third-generation fire-and-forget missile developed for mechanized formations to engage heavily fortified enemy tanks.
MPATGM: It stands for Man-Portable Anti-Tank Guided Missile which has a range of 2.5 kilometers, with fire-and-forget and top attack capabilities for infantry use.
SANT: It is a Smart Stand-off Anti-Tank Missile being developed for launch from the Mi-35 Helicopter for the Air Force's anti-tank operations.
Mobile Autonomous Robot System:
MARS is a smart robust robot to handle land mines and Inert Explosive Devices (IEDs) which helps the Indian Armed Forces to disarm them from far distances despite hostile surroundings.
With some add-ons, this system can even be used to dig the ground for the object and defuse the Improvised Explosive Device by various methods.
Challenges faced by Defence Research & Development Organisation
Inadequate budget support
Government lacks behind in revenue assignment to DRDO
Inadequate manpower in critical areas
Lack of proper synergy with armed forces
Cost escalation and delayed outputs from projects
The inadequacy in meeting the internal defence demands
Way forward
Defence Research & Development Organisation can also have a commercial arm like ISRO to make it a profitable entity. This will help in timely completion of projects on budget.
Partnering with private sector to build software and spare solutions for the defence projects.
In the document 'DRDO in 2021: HR Perspectives', DRDO has envisaged a HR policy which emphasized on free, fair, and fearless Knowledge Sharing, Open book management style and Participative Management. This is a step in right direction.
More emphasis can be given to working on new innovative ideas and developing cutting edge technologies rather than just improving previous ones.