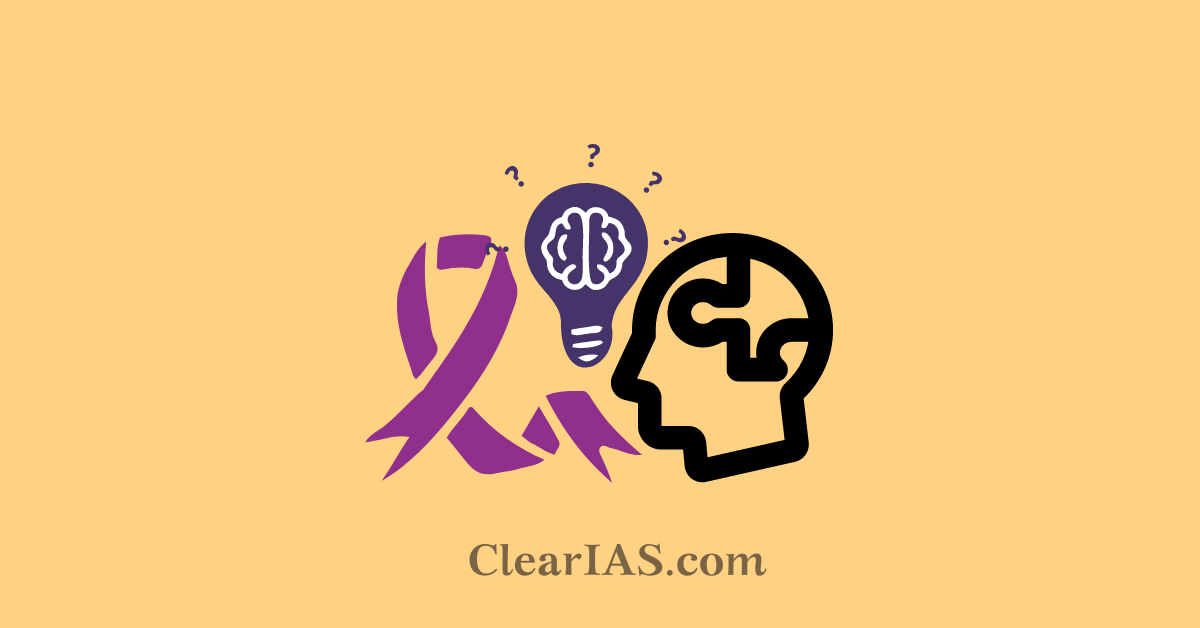 Dementia and Alzheimer's Disease affect millions of people around the globe. Alzheimer's is a type of dementia that affects memory, thinking, and behavior. Globally, Alzheimer's disease accounts for 60-80% of dementia cases. Read here to know more about the as-of-yet incurable disease.
Alzheimer's disease is a brain ailment that gradually impairs thinking and memory abilities as well as the capacity to do even the most basic tasks.
The majority of patients who have the condition experience symptoms of the late-onset variety starting in their mid-60s.
Rarely, early-onset Alzheimer's strikes between the ages of 30 and 60. For older persons, Alzheimer's disease is the most typical cause of dementia.
Earlier, researchers had discovered a drug named Lecanemab that reduces cognitive decline in patients with early Alzheimer's, making it one of the first neuroprotective treatments for the disease.
A recent study on dementia suggested the early onset of 9 years and the increased risk of multiple medications.
What is Dementia?
When thinking, memory, and reasoning skills are lost to the point where they interfere with day-to-day tasks, this condition is known as dementia.
Some dementia patients have emotional instability and personality changes.
The intensity of dementia varies from the mildest stage, when it is just starting to interfere with a person's ability to function, to the most severe level, when the individual must fully rely on others for fundamental daily activities.
As people age, dementia becomes more prevalent (approximately one-third of all adults over the age of 85 may have some kind of dementia), yet it is not a specific aspect of aging. Many people reach their 90s and beyond without displaying any dementia symptoms.
Alzheimer's disease is one of several different types of dementia. The type of a person's symptoms can change.
When neurons, or nerve cells, in the brain that were once healthy cease functioning, lose their connections with other brain cells, and eventually die, dementia signs and symptoms develop.
While everyone loses some neurons as they become older, dementia patients lose a lot more neurons.
What is Alzheimer's disease?
The disease is named after Dr. Alois Alzheimer.
Dr. Alzheimer observed alterations in the brain tissue of a woman who had passed away from an uncommon mental disease in 1906.
Memory loss, linguistic difficulties, and unpredictable conduct were some of her symptoms.
He examined her brain after she passed away and discovered several aberrant aggregates (now known as amyloid plaques) and twisted fiber bundles (now called neurofibrillary, or tau, tangles).
These plaques and tangles in the brain are still considered some of the main features of Alzheimer's disease.
Another feature is the loss of connections between nerve cells (neurons) in the brain. Neurons transmit messages between different parts of the brain, from the brain to muscles and organs in the body.
Many other complex brain changes are thought to play a role in Alzheimer's, too.
This damage initially takes place in parts of the brain involved in memory, including the entorhinal cortex and hippocampus.
It later affects areas in the cerebral cortex, such as those responsible for language, reasoning, and social behavior.
Eventually, many other areas of the brain are damaged.
Cure and treatment for Alzheimer's disease
Currently, there is no cure for Alzheimer's disease, though there has been significant progress in recent years in developing and testing new treatments.
One treatment, aducanumab (Aduhelm™) is the first therapy to demonstrate that removing amyloid, one of the hallmarks of Alzheimer's disease, from the brain is reasonably likely to reduce the cognitive and functional decline in people living with early Alzheimer's.
Other treatments can temporarily slow the worsening of dementia symptoms and improve the quality of life for those with Alzheimer's and their caregivers.
Today, there is a worldwide effort underway to find better ways to treat the disease, delay its onset and prevent it from developing.
A new drug named Lecanemab that reduces cognitive decline in patients with early Alzheimer's has been discovered.
It is one of the first neuroprotective treatments for the disease.
Dementia and Alzheimer's disease in India
In India, more than 4 million people have some form of dementia.
Worldwide, at least 44 million people are living with dementia, making the disease a global health crisis that must be addressed.
In India, increasing lifespans and decreasing fertility rates have resulted in a growing number of older persons.
By 2050, people over 60 years of age are predicted to constitute 19.1% of the total population.
This aging of the population is expected to be accompanied by a dramatic increase in the prevalence of dementia.
The Indian population currently has a very high burden of vascular risk factors, such as diabetes, hypertension, and obesity, which can adversely impact the onset and progression of dementia and eventually Alzheimer's.
The following are some major factors that influence dementia prevalence in India:
The increasing burden of cardiovascular diseases
Rapidly changing demography
Malnutrition
Rural-urban gap in urbanization
Genetic diversity
Socio-economic diversity
The stress of fast paced life
Way forward
One of the most cost-effective methods to address the problem of dementia in India may be to reduce this vascular risk by implementing suitable public health intervention strategies at midlife or earlier. This is because risk factors for vascular dysfunction are becoming more prevalent in India.
It is important to distinguish between dementia that develops early (before age 60) and dementia that develops late (after age 60).
Since community-based strategies have more impact than individualized clinic-based strategies, research needs to be focused on translation to public health initiatives.
Alzheimer's & Related Disorders Society of India (ARDSI) has diligently followed up with the Ministry of Health and Family Welfare since we submitted the Dementia India Strategy Report.
This was by WHO's Global Action Plan calling for all countries to develop their dementia plans.
Dementia could be included immediately under the District Mental Health Programme as part of the Project Implementation Plan (PIP).
The Mission Directors and State Programme Officers of the National Health Mission (NHM) in each state may be advised to include dementia awareness, diagnosis, and care under each of their Project Implementation Plans as a part of targeted intervention.
-Article written by Swathi Satish