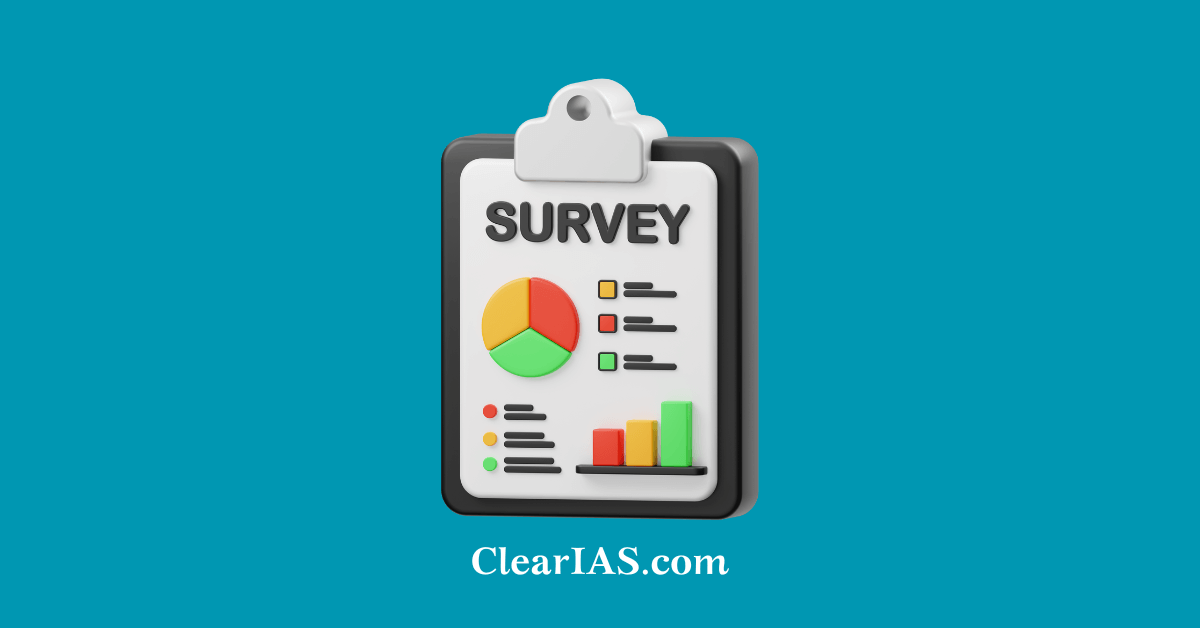 Economic Survey is the compilation prepared Ministry of Finance, Government of India. It is submitted in the parliament just before the Union Budget. A proper understanding of this annual document is essential for many exams – particularly UPSC Prelims and Mains. Learn more about economic survey 2012-13.
What is Economic Survey?
Economic Survey is a survey document which is both backward and forward looking. It mainly analyses the last 12 month growth story of India. The same document also gives analysis on the outlook and challenges of Indian Economy and hence it is highly discussed by policy makers.
2012-13 Economic Survey consists of 13 chapters, including a new addition on Demographic Dividend (Jobs).
Highlights of Economic Survey 2012-13
Economic Survey performs an analysis of last financial year, lays down objectives for next financial year, finds the challenges and concerns, suggests the solutions that can be taken and forecasts the economic situation of next year. Read to know more.
Analysis of 2012-13 Indian Economy :
GDP growth rate 2012-13 : 5 % (Growth rate has slowed down, last year it was 6.2%)
Growth rate in services sector : 6.6% (Growth less than 2011-12, when it was 8.2%)
Inflation : WPI at manageable levels of 6.2-6.6%, but CPI in double digits (Reason: Food Inflation of Cereals)
Net Exports : Decreasing
Foreign Exchange : 286 b$-296b $ (More or less same value as last year)
Rupee Range : 53-54.7
NPA of Banks : 3.57 of total credits advanced ( 2.36% last year)
Major Spending Area by Govt : Education, Health ( In Area of Human Development)
Objectives for 2013-14 as per Economic Survey :
Revive Growth 

Increase Investment
Macroeconomic Stabilization (Inflation, Fiscal Deficit, CAD)
Challenges and Concerns as per Economic Survey :
Low Tax Revenue

Program Leakages
Fund not reaching targeted beneficiaries
More people in low productive jobs like Construction.
Job Creation for seizing the demographic dividend – Central Theme
Need to increase savings so that there will be more investment.
Reduce High Inflation – by decreasing High CAD and High FD.
Solutions or Steps that can be taken :
Good policies to boost investment

Reduce cost for loans
Stop food inflation of cereals
Widen Tax base
Prioritize Expenditure
Strong call to cut subsidies
Reforms to tackle economic slowdown
Forecast for 2013-14 by Economic Survey :
GDP growth rate : 6.1-6.7 (estimated)
Global Economy and Indian Economy to recover in 2013
Economic Survey 2012-13 Chapters
| | |
| --- | --- |
| Chapter No | Economic Survey 2012-13 Chapters |
| 1 | State of the Economy and Prospects |
| 2 | Seizing the Demographic Dividend |
| 3 | Public Finance |
| 4 | Prices and Monetary Management |
| 5 | Financial Intermediation |
| 6 | Balance of Payments |
| 7 | International Trade |
| 8 | Agriculture and Food Management |
| 9 | Industrial Performance |
| 10 | Services Sector |
| 11 | Energy, Infrastructure and Communications |
| 12 | Sustainable Development and Climate Change |
| 13 | Human Development |
| Appendix | Statistical Appendix |