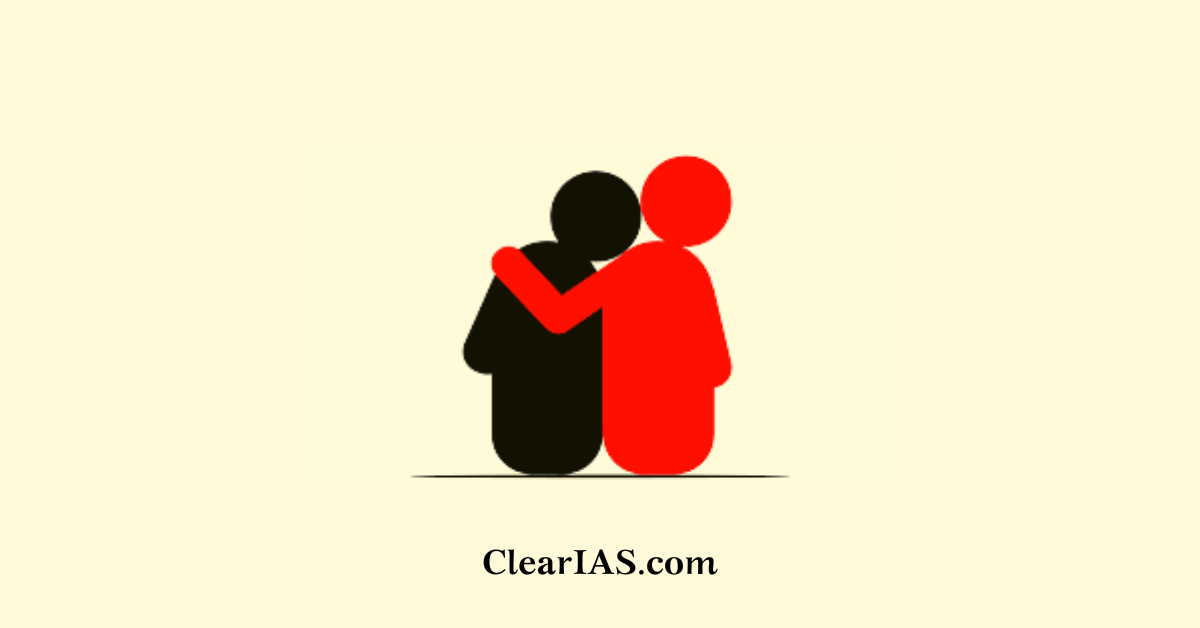 Empathy is the capacity to experience what other people feel on an emotional level, and see things from their perspective.
It basically entails putting yourself in another person's situation and going through their emotions.
Empathy is the ability to instantaneously see yourself going through that experience and feel what you are feeling when you witness another person suffering.
People are often very aware of their own sentiments and emotions, but it can be challenging to put yourself in another person's position.
People who possess empathy are able to "walk a mile in another's shoes," as the saying goes. It enables individuals to comprehend the feelings of others.
Types of Empathy
There are various sorts of empathy that one can encounter. The three different kinds of empathy are:
Affective Empathy
Understanding another person's feelings and reacting accordingly.
Such emotional comprehension could make someone feel concerned for the welfare of another person or it might make them feel distressed personally.
Somatic Empathy
It shows a physical response to another person's experience.
Sometimes people can actually feel what another person is feeling. For instance, you might start blushing or feel queasy when you witness someone else blushing.
Cognitive Empathy
Understanding another person's mental state and potential thoughts in reaction to the scenario.
This is associated with the theory of mind, sometimes known as thinking about what other people are thinking.
How Empathy Makes Life More Beautiful
Empathy is a skill with many useful applications in daily life.
You can establish social ties with other people by empathizing with them.
You can react effectively in social situations if you are aware of what other people are thinking and feeling. Social relationships are critical for both physical and psychological well-being, according to research.
Learning to control your own emotions through empathy with others. Emotional control is crucial because it enables you to control your emotions even under extreme stress without being overwhelmed.
Empathy promotes a service mentality with people. When you have empathy for other people, not only are you more inclined to act in a helpful manner, but other people are also more likely to assist you.
Elements of Empathy
The following are the elements of empathy.
Empathy as a Virtue
Moral sentimentalism, a school of ethics, holds that morality derives from our desires and emotions.
Moral sentimentalism offers logical justifications for prevalent moral characteristics.
Empathy, a word that is frequently used to describe a form of concern for another, is seen as a crucial quality.
Rational Element
According to some other philosophers, empathy also has a rational component. Since it involves fairness, justice, and interconnectedness, it may be regarded as rational in nature and its application as an activity based on sound judgment.
Biological evolution-related
Empathy is said to be a fundamental component of human nature. It may have developed during the course of human biological evolution, similar to other components of our mental composition.
As a result, it has aided in human adaptation to the environment, survival, and procreation.
Risks Associated with Empathy
When you have a lot of empathy, you care about other people's pleasure and health. It also implies, though, that thinking about other people's emotions constantly can occasionally leave you feeling overburdened, exhausted, or even overstimulated.
The exhaustion you could experience after frequently being exposed to painful or upsetting experiences is referred to as compassion fatigue. Additionally, you might isolate yourself, experience a lack of energy, or feel numb or helpless.
Studies have also shown that compassion fatigue can develop in healthcare professionals if they are unable to balance their sentiments of empathy. 
More empathy has been associated with a propensity for emotional negativity, which may raise your likelihood of experiencing empathic discomfort, according to other studies.
The Advantages of Being Empathic
People can form social ties with others because of empathy.
People are better able to behave in social circumstances when they are aware of what other people are thinking and experiencing.
We can learn to control our emotions by being empathetic with others. Emotional control is crucial since it enables you to control your feelings, even during times of extreme stress.
Empathy for other people not only makes you more likely to act in certain ways, but it also makes other people more likely to act in certain ways. This has led to helpful behavior.
When you deeply empathize with someone, their defensive energy decreases and is replaced by positive energy.
When it happens, you can be more imaginative when addressing issues.
To improve interpersonal relationships, we constantly engage and balance relationship dynamics as we go about our daily lives at work and home.
A lack of empathy prevents us from creating and sustaining such interpersonal ties, which results in strained bonds, betrayed trust, lost connections, and isolation.
Empathy is necessary to develop emotional intelligence since it enables us to understand the emotions of others.
How do develop empathy?
Role-playing games that require you to put yourself in another person's feelings and sensitivity training can help a lot in developing empathy towards them and as a result, help civil servants to do their duty more efficiently.
Having open discussions and casual interactions with people from various social groups.
Celebrating holidays from other cultures or religions in accordance with the Indian concept of Sarvadharma Sambhav.
With the promotion of various literature and art, people can learn more about the conditions of people who lived in other cultures.
It entails enhancing our curiosity in diverse cultures, broadening our comprehension of various lives, and appreciating the moral values stressed.
Conclusion
Most people can empathize with others in a variety of circumstances, however, some may struggle with it.
The capacity to understand another person's point of view and feel their feelings is crucial to our ability to interact with others. Empathy enables us to comprehend people and frequently drives us to act to lessen their suffering.
Empathy contributes significantly to fostering social peace.
In administrative settings, it is necessary to elicit and appropriately accommodate all critical points of view, making empathy crucial for the civil service also.
To read about the difference between sympathy empathy and compassion, click here.
Article Written by: Aryadevi