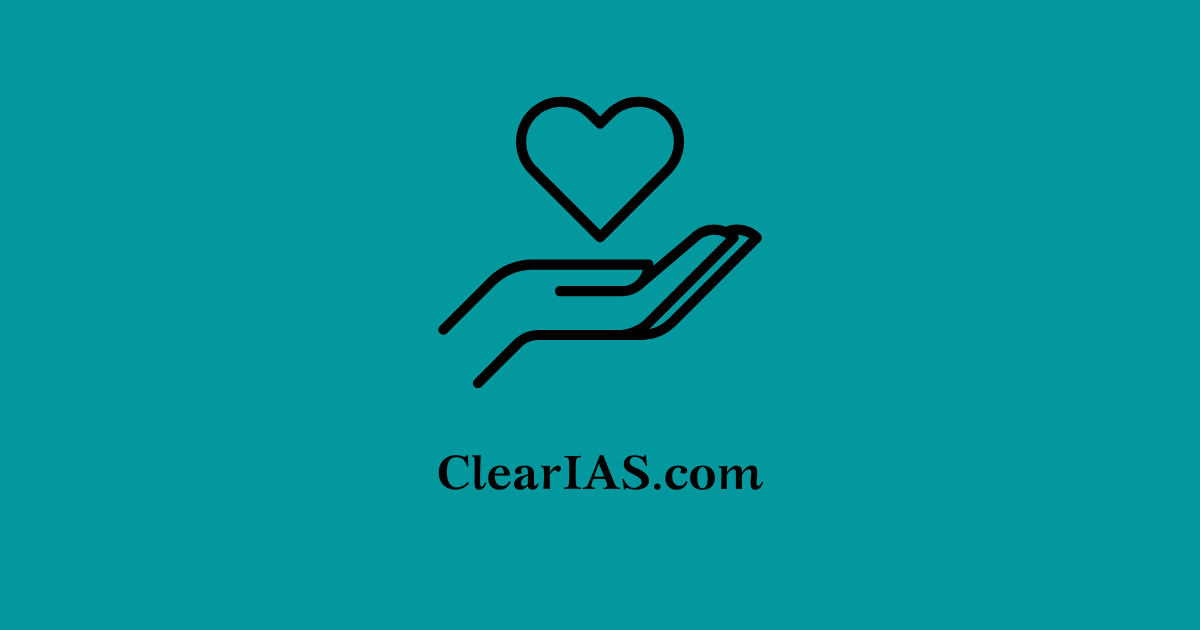 Sympathy, Empathy and Compassion are the guiding principles that form the bedrock of higher civil services. Read to know more about these terms. 
Let's understand these terms by reading a short story.
Reeta, Sangeeta, and Sarita were three friends.
They decided to have a cup of tea during office break time.
They saw a small kid serving them tea and another young kid washing the dishes.
By seeing the plight of child labour persisting even after certain laws prevailed they were concerned.
Reeta was sad looking at the look that at a such young age he has to work when he should be studying at school and should be playing with his friends.
Sangeeta by looking at the kid was equating the situation with her kid and was sad.
At the same time, Sarita decided to help the kids by informing the nearby NGOs, arranging education for them, and counselling their parents.
The above incident shows the situation of sympathy, empathy, and compassion. Reeta who was feeling sad was being sympathetic toward the child. Sangeeta who was relating it to her child was being empathetic and Sarita who was trying to alleviate the problem by going a step further was compassionate towards the issue.
What are these words? Why do we study sympathy, empathy, and compassion? Why they are so important that they are a part of our syllabus? Why there is a need for them in society and the governance and administration? Let us delve into these questions and quench our thirst for knowledge and know a little more about the topic by reading the following article.
Sympathy
Having sympathy means being aware of another person's emotional struggles and offering support and reassurance.
A feeling of sympathy is a statement of care for another person, frequently accompanied by a wish for them to be happier or in a better situation.
Generally speaking, sympathy denotes a deeper, more intimate level of concern than pity, a straightforward expression of grief.
Sympathy concentrates on awareness, empathy on experience, and compassion on actions.
Empathy
Understanding how others are feeling is referred to as empathy. This may be the case because we can empathize with them or because we have had similar feelings.
Types of Empathy:
Affective empathy is the capacity to recognize and appropriately respond to the feelings of another person. Such emotional comprehension could make someone feel concerned for the welfare of another person or it might make them feel distressed personally.
Somatic empathy: It entails having a physical reaction to what another person is going through. Sometimes people can feel what another person is feeling. For instance, you might start blushing or feel queasy when you witness someone else blushing.
Understanding another person's mental state and what they could be thinking in response to the circumstance is referred to as cognitive empathy.
Need for Empathy:
People can form social ties with others because of empathy. People are better able to behave in social circumstances when they are aware of what other people are thinking and experiencing.
We can learn to control our emotions by being empathetic with others. Emotional control is crucial since it enables you to control your feelings, even during times of extreme stress.
Empathy for other people not only makes you more likely to act in certain ways, but it also makes other people more likely to act in certain ways. This has led to helpful behaviour.
When you deeply empathize with someone, their defensive energy decreases and is replaced by positive energy. When it happens, you can be more imaginative when addressing issues. To improve interpersonal relationships we constantly engage and balance relationship dynamics as we go about our daily lives at work and home.
A lack of empathy prevents us from creating and sustaining such interpersonal ties, which results in strained bonds, betrayed trust, lost connections, and isolation.
Empathy is necessary to develop emotional intelligence since it enables us to understand the emotions of others.
How do develop empathy?
Role-playing games that require you to put yourself in another person's shoes and sensitivity training can help a lot in developing empathy towards them and as a result, help civil servants to do their duty more efficiently.
Having open discussions and casual interactions with people from various social groups. Commemorating other people's holidays following the Indian philosophy of Sarvadharma Sambhav, such as festivals from many cultures or religions.
For instance, Sharing in the festivities of holidays like Eid and Diwali.
People can become more aware of certain groups of people's conditions through the use of art and literature. It means broadening our understanding of various lifestyles, valuing the moral principles emphasized, and fostering an interest in many cultures.
People who live in urban areas are unaware of the difficulties faced by those who reside in a Jharkhand tribal village that is far away. These media can assist in depicting their awful state in such a situation.
Compassion
A compassionate person goes above and beyond basic empathy by desiring to lessen the suffering of the other person. This places a focus on action and a desire to assist.
For example:
To protect approximately 100 malnourished children from the sweltering heat, an IAS officer stationed in Madhya Pradesh's Umaria district had the air conditioning removed from his office.
Armstrong Pame, an IAS official, built a 100-kilometre road in Manipur without assistance from the government to make it easier for the locals to obtain medical facilities. This is a good example of empathy.
A Kozhikode-based civil servant known as "Collector Bro" founded the Compassionate Kozhikode and "Compassionate Keralam" organizations after gaining the support and volunteer assistance of the community. These organizations have been successful in cleaning ponds, feeding the hungry, assisting with recovery efforts following recent floods, and engaging young people in social improvement.
Need of Compassion
Employees who work under compassionate bosses are more dedicated to their jobs and the company.
The brain's pleasure pathways are activated by acts of compassion, and compassion improves interpersonal connections.
People who have a high level of compassion are more socially adept and sensitive to isolation.
How can Compassion be fostered?
The teaching of Buddhism's four noble truths can help.
When practising loving-kindness meditation, you must focus on positive thoughts.
Visit an elderly home or a slum.
IAS probationers are sent to "Bharat Darshan" with the same purpose to appreciate India's diversity and develop compassion towards others.
Importance of Sympathy, Empathy, and Compassion for Civil Services
Public employees should have a humanistic mindset because their purpose is to serve. These principles ensure that government employees behave empathetically and apply the law to further the good of society.
A public servant cares about other people. He shows tolerance for different points of view and changes his behaviour to be kind and respectful.
A sympathetic public employee points to the other person's special qualities or strengths and establishes trust by displaying respect for other people's viewpoints
A government worker who is sympathetic and caring serves as an example to both his staff and the general public.
Based on a deeper awareness of the person, he can evaluate a person's strengths and flaws in a balanced manner. He also exhibits a keen understanding of other people's perspectives by asking the appropriate questions at the appropriate times.
The civil servant becomes more adaptable and aware of the changing environment as a result of empathy. Empathic relationships are more likely to increase people's perceptions of a leader's honesty and reliability.
Civil servants who are compassionate are motivated to help those in need, especially in trying circumstances, without expecting anything in return.
An empathic or caring public employee is capable of reading nonverbal cues. He can read facial expressions and body language to decipher unwritten messages and poorly or unstated thoughts, worries, and feelings. This guarantees that everyone can operate effectively in the organization.
Article written by Chetna Yadav.