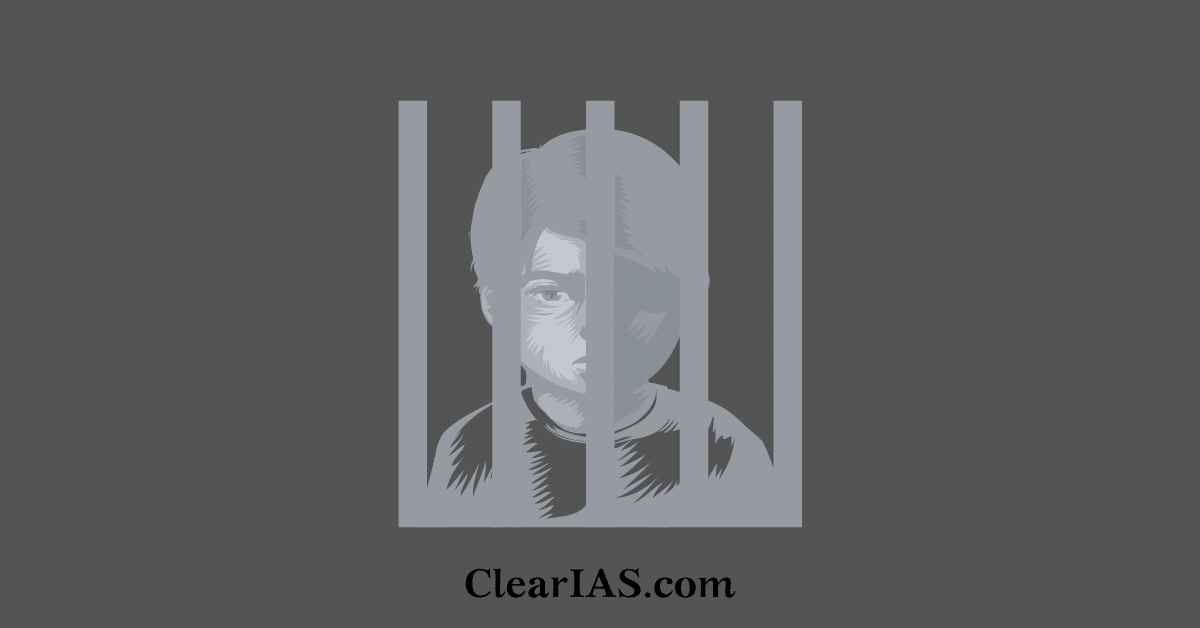 Ethics Case Study : ClearIAS.com is starting a series of Case studies on Ethics, Integrity and Aptitude (Civil Services Mains Paper 5). There will be opinion based as well as situation based questions. A few hints on the areas to be touched while answering the case study are provided. Readers can post answers in the comment-space provided.
Ethics Case Study No 1 : Juvenile Justice Act and Heinous Crimes
Question: The incidence of juveniles getting involved in heinous crimes like rape and murder seems to be on the rise. The main law dealing with crimes by juveniles is Juvenile Justice Act 2000. The act considers a person less than 18 years as a child and does not allow 'conviction' of the juvenile by normal courts. Under the Juvenile Justice Act, as the maximum reformative action, a juvenile offender can be kept in a special home for not more than three years. Under the recent instances of gang rape and murder do you think more stringent punishments for heinous crimes involving juveniles as the need of the hour? Does the JJ acts needs amendment? Substantiate your opinion.
Answer Hints: 
Juvenile Justice (Care and Protection of Children) Act, 2000. The authority to conduct the inquiry is Juvenile Justice Board.

Arguments in favor : Ordering a rape convict to spend just three years in a correctional home is not going to deter others from committing crimes against women.
Arguments in favor : JJ Act needs amendment as it does not talk about the physical or mental maturity of a juvenile.
Arguments in favor : Anti social elements may use children as means of conducting serious crimes.
Arguments in favor : JJ Act was unconstitutional and that it violates the right to life by shielding criminals.
Arguments against  : The aim of the Juvenile Justice Board is not to punish but reform offenders.
Arguments against  : There was no concrete data to prove that stiff punishment resulted in the lowering of the crime rate anywhere in the world .
Note: The Supreme Court in 2013 refused to reduce the age of juvenile from 18 to 16 years and dismissed a plea that minors involved in heinous crimes should not be protected under the law.
Note: India is signatory to the United Nations Convention on the Rights of the Child. The UN Convention was followed when the age limit for juveniles was increased from 16 to 18 years.
Note: Juvenile Justice Act, 2000, does not provide for any kind of conviction or sentence. It provides for 'dispositional alternatives' and there are seven such alternatives and it includes community service, probational service, fine and care by trained persons. The last resort being that the juvenile is kept in a special home or safe place for a period of three years and not more, up to the time he turns 21.
Additional Info: According to the law for juveniles, a child involved in a crime is not called an accused and referred as Juvenile in Conflict with Law (JCL). If the victim is a minor, then he/she is referred as juvenile in need of care and protection. The arrest is referred as apprehension, trial is called inquiry and conviction is disposition. During the course of inquiry, social investigation report is given more credence than the evidence in deciding the quantum of punishment. The social investigation report takes into account family history, past record, attitude towards religion and ethical code of the home, social and economic status, delinquency record of members of family, living conditions and the relationship between parents. Under the Juvenile Justice Act, there is no provision for conviction.
Additional Info: Young Offenders Act states that, young offenders (an individual under 21 years of age) are not supposed to be sent to jail.
Note: Our correction facilities are in a very bad shape.
Post your opinion for this ethics-case-study using the comment space below. Thanks! – ClearIAS.com.