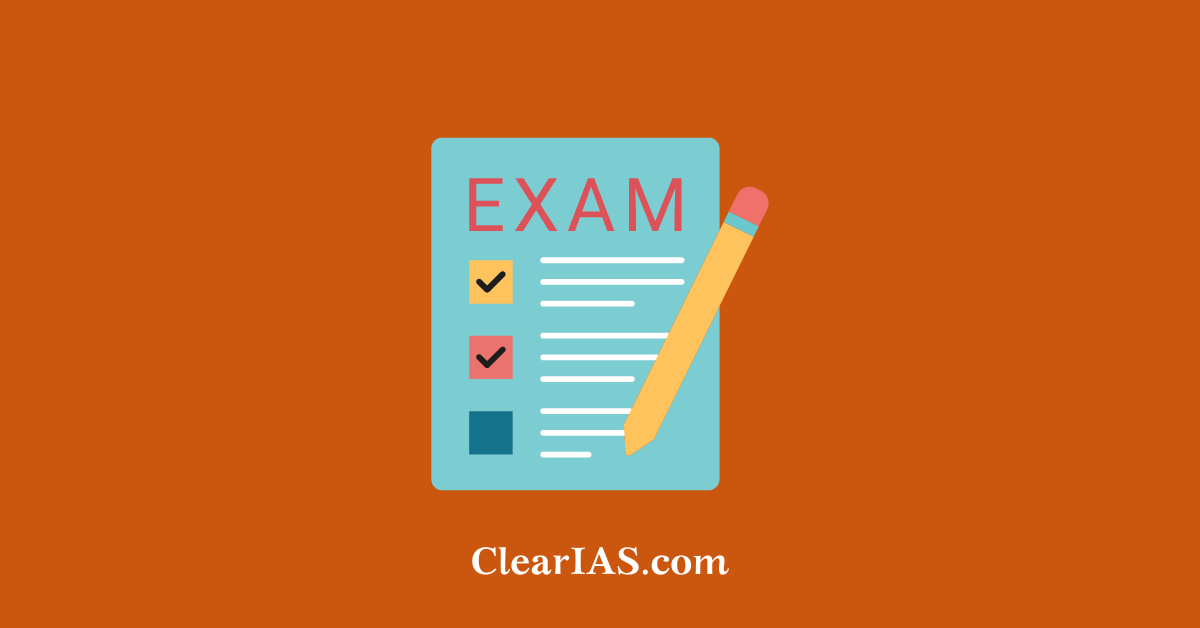 Wondering about the relative performance and expected cut-offs marks for Civil Services Prelims 2013? ClearIAS.com has published keys and has arranged 3 polls for posting feedback on your exam performance. The graph might help you to get an idea on relative performance of candidates, median score and rough idea about the cut-off marks for Civil Services Prelims 2013.
UPSC Prelims Cut off 2013 : Polls
Participate in the polls given below and post feedback on your expected result for IAS 2013 based on various keys.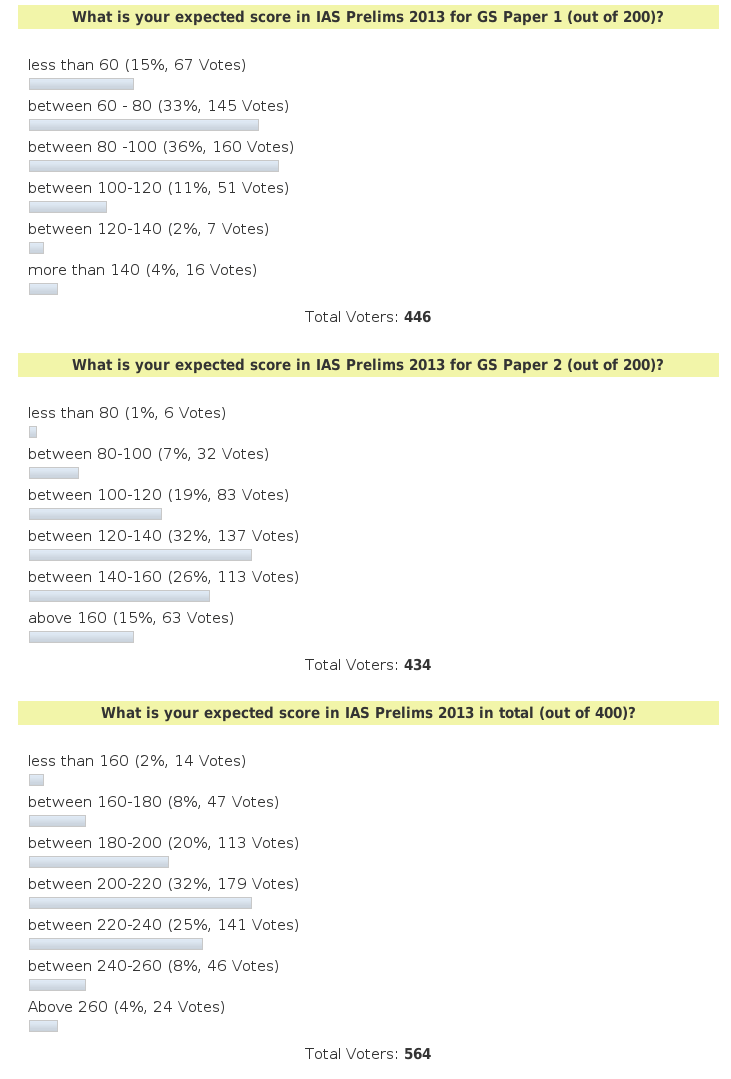 Disclaimer: Due to low sample size of the internet population with regard to an exam attempted by more than 3 lakh people, these graphs cannot be used as accurate instruments for any direct extrapolation for actual exam cut-offs, but only for knowing a general trend and median score. Also a tolerance percentage should also be considered as there may be some candidates who enter inflated scores instead of their actual scores. Apart from the research and analysis purpose to judge the quality of the exam paper and your potentials better in a wider canvass, aspirants are advised not to worry too much about the high scores seen at the upper end of the graph 
 Start preparing for mains. All the very best and thanks for participating!
Expected Cut-Off for Civil Services Prelims 2013
Points to note :
There are no individual sectional cut-offs in Civil Services Prelims.
Cut-offs for general category in 2012 was 209, while that in 2011 was 198.
| | | |
| --- | --- | --- |
| Category | Cut-off marks in 2011 | Cut-off marks in 2012 |
| General | 198 | 209 |
| OBC | 175 | 190 |
| SC | 165 | 185 |
| ST | 161 | 181 |
| PH-1 | 135 | 160 |
| PH-2 | 124 | 164 |
| PH-3 | 96 | 111 |