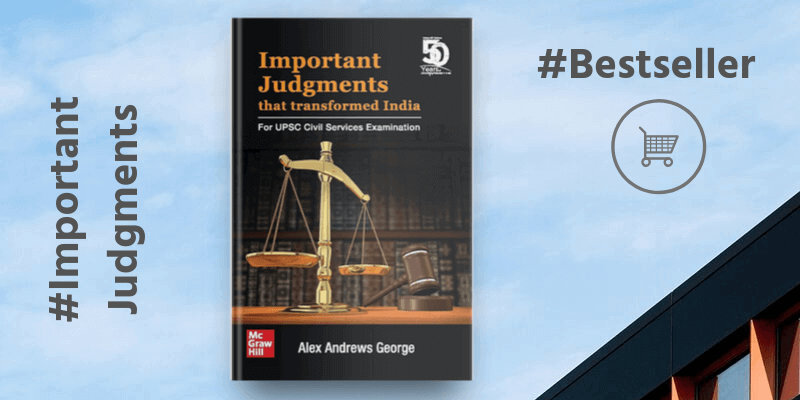 "Important Judgments that transformed India" published by McGraw-Hill and authored by Alex Andrews George, has received a massive response by the reader community.
Instant Hit!
The book 'Important Judgments' which was released on online shopping websites like Amazon and Flipkart last week, got completely sold out within a few minutes the stocks were added!
This just didn't happen only on the first day – but consecutively for the next 3 days as well.
The entire batch of books 'Important Judgments' newly added got booked, as soon we announced new stocks.
Well, this was one of a kind reception!
Thanks a lot to the enthusiasm and commitment of ClearIAS users!
Already a best-seller!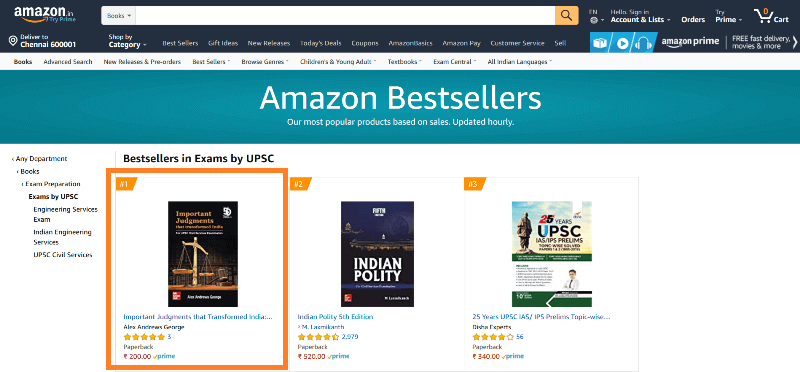 The book 'Important Judgments' already got listed under the Top 100 Best-Sellers in Amazon (across all book categories) and in the top 3 in UPSC Civil Services Exam books section.
The book is back in stock on Amazon: Order your copy today!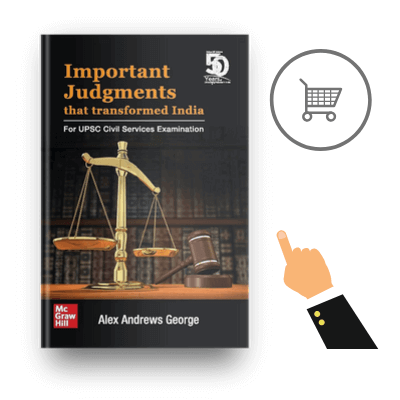 'Important Judgments that transformed India' perfectly explains the concepts of Indian Constitution/Polity/Judiciary, through an excellent compilation of court cases, mind-maps, and tables.
Order your copy now before the books go out of stock again!
PS: There is a discount of 20% for the early buyers who order it now!
Hurry! Be one of the first readers!