Filling DAF (Detailed Application Form) for UPSC Civil Service Mains exam is a task that should be done with great care. Around 15000 candidates who qualify in Civil Services Prelims need to apply separately for Civil Services Mains. According to UPSC, any serious mistake in DAF may result in rejection of your candidature. ClearIAS.com in this post explains the basic DOs and DONT's with DAF.
What is DAF?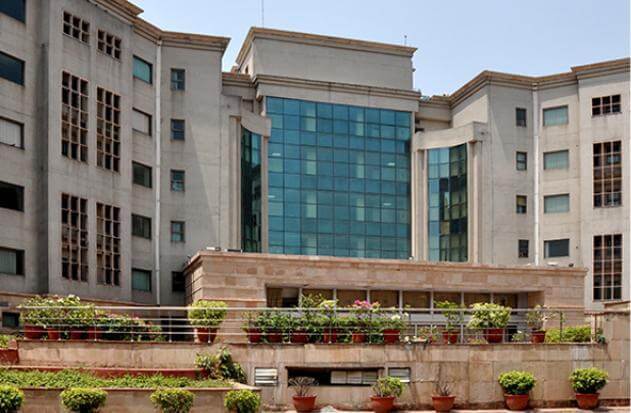 DAF corresponds to the Detailed Application Form for UPSC Civil Services Mains exam. The online form is applicable only for those who qualified CS prelims. Fees to be paid by General and OBC candidates is Rs.200/-. There is total fee exemption for female candidates and SC/ST candidates.
While filling the DAF online…
Please visit the official website of UPSC (upsc.gov.in) to get the link for DAF. DAF has around 10 parts and has to be filled online. Before 2016 a print out of the same was to be taken and mailed to UPSC through post/courier along with necessary documents. But from 2016 onwards, there is only online submission. Other documents should be scanned and uploaded.
Take time to think over your service priority as well as cadre preference for IAS and IPS as you will not get a chance to change the same in future. A summary sheet which contains the highlights of your profile will include your hobbies and interests. So be fully aware with yourself and what you have written in DAF, as many questions in UPSC interview will be based on what you have written in the Detailed Application Form (DAF) and Summary Sheet.
Candidates are required to submit Detailed Application Form through Online Mode only and also to upload the scanned copies of the requisite documents along with the Detailed Application Form.
There is no need of sending hard copy of Application /Documents to the Commission.
NOTE: In case of any problem in filling the ONLINE DETAILED APPLICATION, Please indicate  the problem being faced in detail and send it to the following  Email:
| | |
| --- | --- |
| web-upsc[at]nic[dot]in | For Technical Query |
| csm-upsc[at]nic[dot]in | For Application Related Query |
Civil Service Mains Application Form (DAF) Checklist:
The candidate should also scan their relevant original documents as listed below in 200 dpi gray scale and convert to a single PDF file upto 3 MB, before filling in the online DAF:-
Scanned copy of Certificate of age.
Scanned copy of Certificate(s) of educational qualifications (including a copy of recognition letter / equivalence certificate from AIU / UGC, if applicable).
Scanned copy of Certificate in support of claim to belong to Scheduled Castes/Scheduled Tribes/Other Backward Classes (where applicable) Annexure VI and VII may be filled online by OBC candidate.
Scanned copy of Certificate in support of claim for age relaxation (where applicable).
Scanned copy of certificate in support of claim to being Physically challenged (along with certificate of Disability in Dominant (writing) Extremity, wherever applicable).
Scanned copy of Hailing from Certificate to show that the candidate hails from Arunachal Pradesh/ Manipur/ Meghalaya/ Mizoram/ Nagaland or Sikkim (where applicable).
Scanned copy of undertaking for candidate who is in Government service that he /she has intimated in writing the Head of the Office / Department about his/her appearance in the examination.
Scanned copies of documentary proof in support of service / status /landholding / income from different sources / property held by parents of OBC (non creamy layer) candidates.
Make sure you comply with these instructions!
The documents must be scanned in 200 dpi gray scale.
All documents must be scanned in PDF format only.
Candidates are advised not to use cell phone for scanning.
All the scanned documents should be placed in a single PDF file of not more than 3 MB size for uploading.
The PDF file must not be password protected.
You must ensure that uploaded PDF file is legible.
Note: Candidates must note that they should upload only the scanned copies of the Original documents and no document is required to be sent by Post or by Hand.
You will get an email acknowledgement from UPSC
The online submission of the DAF and the duly filled in OBC proforma (applicable for OBC non-creamy layer candidates) alongwith the uploaded documents will be acknowledged electronically by sending email by the Commission.
Incomplete Detailed Online application or DAF and the online OBC
What will happen if the application is incomplete/late/wrong?
Incomplete Detailed Online application or DAF and the online OBC proforma which have not been submitted within the prescribed time limit or is incorrectly filled in or gives wrong code numbers in any of the columns is liable to be rejected.
The candidates must ensure that they upload all the requisite documents before finally
submitting the DAF and the OBC proforma online.
Need assistance while filing DAF? Call UPSC
The candidate should contact the Commission, through email [email protected] or 011-23385271 in case of any assistance regarding filling up the Detailed Application Form.
E-admit Cards
The e-admit cards will be issued electronically on the Commission's website.
The candidates should download the same and check it carefully to ensure that the particulars on the e-Admit Card are correct.
In case, there is any mistake in the e-Admit Card, it should be brought to the notice of the Commission with a request to issue the correct e-Admit Card. Candidates may note that they will not be allowed to take the examination on the strength of e- Admit Card issued in respect of another candidate.
To the exam hall (As per instructions)
No candidate will be allowed to take the examination without the e-admit card.
A candidate appearing in the examination should also bring with him/ her to the examination hall extra copies of the photograph similar to the one in the DAF.
During UPSC Interview…
Originals of the above Certificates are required to be produced along with self-certified copies of all the documents at the time of Interview, which would be intimated in the Commission's website in due course, failing which candidature is liable to be cancelled.