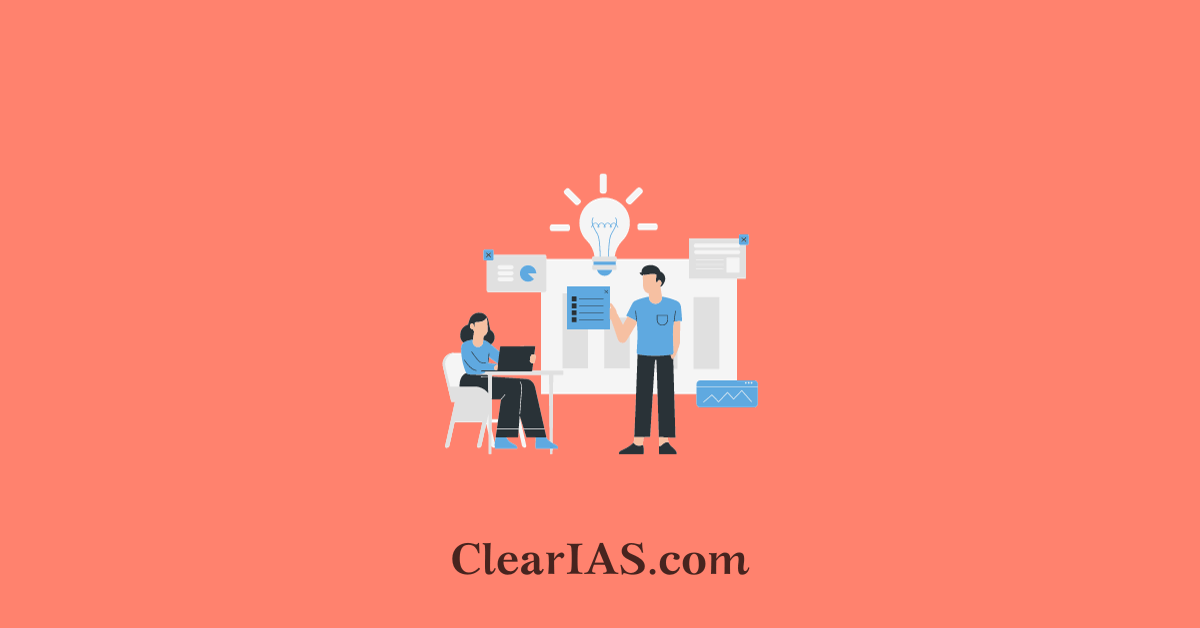 The Global Innovation Index (GII) is an annual report and index that ranks countries based on their innovation performance and capabilities. The GII is widely recognized as a valuable tool for policymakers, businesses, and researchers to assess and compare innovation performance across countries. Read here to learn more.
GII is jointly published by the World Intellectual Property Organization (WIPO), Cornell University, and INSEAD, a leading global business school. The GII provides valuable insights into the innovation capacity and readiness of nations around the world.
The 2023 edition of the Global Innovation Index (GII) takes the pulse of global innovation trends against the background of an economic environment fraught with uncertainty.
It reveals the ranking of this year's most innovative economies in the world amongst 132 economies and localizes the top 100 science and technology innovation clusters.
Global Innovation Index (GII)
The GII assesses countries based on a wide range of indicators related to innovation. These indicators are grouped into various sub-indices and pillars, including:
Institutions: Assessing the quality of a country's regulatory environment and business climate.
Human Capital and Research: Evaluating factors such as education, research and development (R&D) investments, and availability of skilled labor.
Infrastructure: Examining the quality of infrastructure, including information and communication technologies (ICT) and general infrastructure.
Market Sophistication: Assessing the quality of domestic and international markets.
Business Sophistication: Evaluating the quality of the business environment, including levels of competition and innovation linkages.
Knowledge and Technology Outputs: Measuring the results of innovation efforts, including patents, scientific publications, and high-tech exports.
The GII has two sub-indices: the Innovation Input Sub-Index and the Innovation Output Sub-Index, and seven pillars, each consisting of three sub-pillars.
The GII covers a wide range of countries, providing a comprehensive view of global innovation trends. It includes both developed and developing economies.
The index allows countries to benchmark their innovation performance against peers and competitors, helping policymakers identify areas for improvement.
The GII report provides insights and policy recommendations to help countries strengthen their innovation ecosystems and improve their innovation performance.
The GII involves collaboration between governments, academia, the private sector, and international organizations to collect and analyze innovation data.
The GII promotes innovation as a driver of economic growth and development, highlighting its importance in addressing global challenges.
Being ranked highly in the GII can enhance a country's reputation as an innovative hub and attract investment and talent.
Global Innovation Index 2023
Now in its 16th edition, the Global Innovation Index is a leading reference for measuring an economy's innovation ecosystem performance.
For the 13th year in a row, Switzerland is the most innovative economy in 2023 followed by Sweden, the United States, the United Kingdom, and Singapore.
Also referred to as "Science and Technology hubs", S&T clusters are the areas in the world where the highest density of inventors and scientific authors are located.
The top Science and Technology innovation clusters in the world in 2023 are Tokyo–Yokohama, followed by Shenzhen–Hong Kong–Guangzhou, Seoul, Beijing, and Shanghai-Suzhou.
China now has the largest number of clusters in the world, overtaking the United States.
Previous editions of GII
2022 – What is the future of innovation-driven growth?
The GII 2022 provided a stance on whether stagnation and low productivity growth are here to stay, or whether we are about to enter a new era, where innovation spurts like the Digital Age and the Deep Science Innovation waves bring about an economic uplift.
2021 – Tracking Innovation through the COVID-19 Crisis
The GII 2021 presented the most recent global innovation trends in the new Global Innovation Tracker. This edition also focused on the impact of the COVID-19 pandemic on innovation.
2020 – Who Will Finance Innovation?
The GII 2020 shed light on the state of innovation financing by investigating the evolution of existing mechanisms and pointing to progress and remaining challenges.
2019 – The Future of Medical Innovation
The GII 2019 analyzed the medical innovation landscape of the next decade, looking at how technological and non-technological medical innovation will transform the delivery of healthcare worldwide.
GII 2023- India
India rankings in the Global Innovation Index 2023:
India ranks 40th among the 132 economies featured in the GII 2023.
India ranks 1st among the 37 lower-middle income group economies.
India ranks 1st among the 10 economies in Central and Southern Asia.
This year India ranks 46th in innovation inputs. This position is lower than last year.
India ranks 35th in innovation outputs. This position is higher than last year.
Relative to GDP, India is performing above expectations for its level of development
India ranks highest in Market sophistication (20th) and Knowledge and technology outputs (22nd)
India ranks lowest in Infrastructure (84th), Business sophistication (57th), and Institutions (56th).
World Intellectual Property Organization (WIPO)
WIPO, or the World Intellectual Property Organization, is a specialized agency of the United Nations dedicated to promoting and protecting intellectual property (IP) rights worldwide.
WIPO was established in 1967 and is headquartered in Geneva, Switzerland. Its mission is to encourage innovation and creativity by providing a framework for the protection of intellectual property on a global scale.
WIPO is composed of 193 member states and is governed by a General Assembly and a Coordination Committee.
It plays a crucial role in fostering a balanced and effective global intellectual property system that encourages innovation, protects creators' rights, and facilitates the transfer of knowledge and technology.
WIPO publishes various indices and reports related to intellectual property, innovation, and technology.
These indices are valuable tools for assessing and comparing the innovation and intellectual property capabilities of countries around the world. Some of the key indices and reports published by WIPO include:
Global Brand Database: WIPO provides a Global Brand Database that allows users to search for international trademarks. This database is a valuable resource for businesses and trademark professionals to conduct trademark searches and monitor trademark activity worldwide.
Patent Cooperation Treaty (PCT) Statistics: WIPO publishes statistics related to the Patent Cooperation Treaty, which is an international treaty that facilitates the filing of patent applications in multiple countries. These statistics include data on PCT applications, trends, and the top filers.
World Intellectual Property Indicators: This annual report by WIPO provides comprehensive statistics and analysis of global intellectual property activity, including patents, trademarks, industrial designs, and copyright. It offers insights into the global intellectual property landscape.
Global Innovation Policy Center (GIPC) Index: While not directly published by WIPO, this index is often referenced in discussions of intellectual property. It is produced by the U.S. Chamber of Commerce and assesses the intellectual property rights environment in various countries.
India is a member of all three major treaties of WIPO:
Paris Convention for the Protection of Industrial Property (1998)
Berne Convention for the Protection of Literary and Artistic Works (1928)
Patent Cooperation Treaty (1998)
Also read: National IPR Policy
Conclusion
It provides a holistic view of innovation ecosystems and offers guidance on how countries can foster innovation-driven growth.
However, it's important to note that the GII is one of several indices used to measure innovation, and each index may emphasize different aspects of innovation performance.
-Article by Swathi Satish