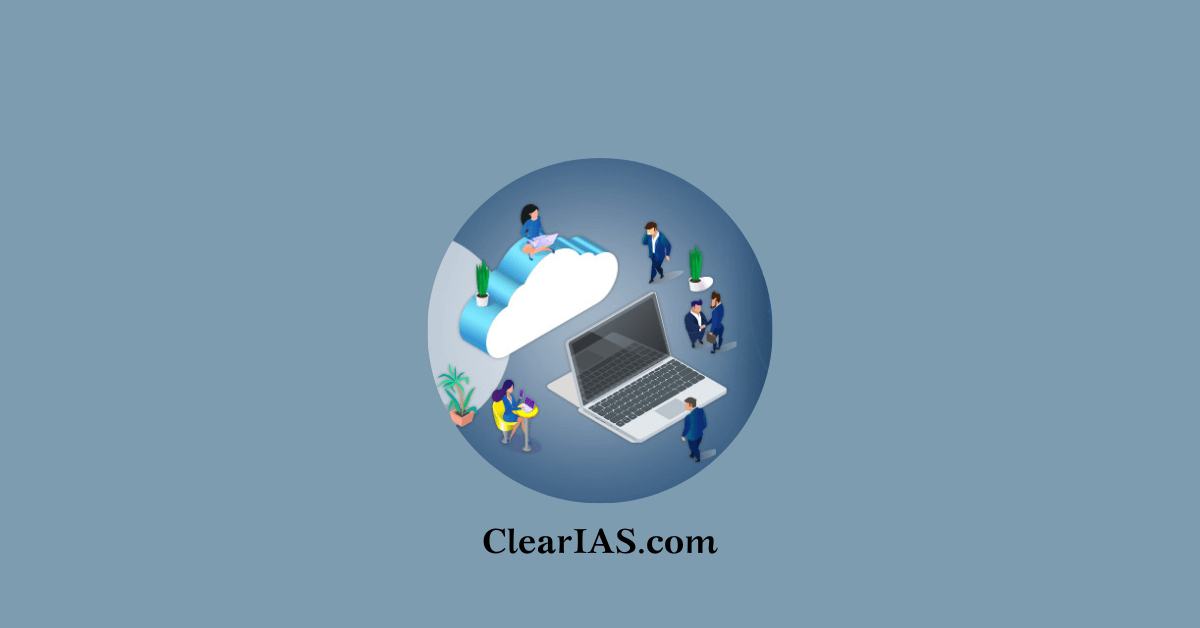 What are the important features of  National IPR policy? What is its goal? Why is it required? What are its advantages and disadvantages? Read further to know more.
The government has announced the National IPR policy to advance the IPR regime.
The strategy will promote entrepreneurship, creativity, and innovation in India.
Let us discuss more on India's IPR policy.
Regarding the Policy
The policy's slogan is "Creative India, Innovative India". The main aim is to discourage the production and selling of fake goods and to encourage entrepreneurship, creativity, and innovation.
The intellectual property encourages advancement in S&T, art and culture, traditional knowledge, and biodiversity resources; knowledge is the primary driver of development, and knowledge owned is transformed into knowledge shared. This promotes an India where creativity and innovation are encouraged by IP for the benefit of all.
It establishes a formal system for implementation, oversight, and evaluation. It tries to adapt and modify best practices from around the world for the Indian context.
IPRs in India are being implemented and will continue to develop under the direction of the Department for Promotion of Industry and Internal Trade (DPIIT), Ministry of Commerce, Government of India.
The WTO's agreement on Trade-Related Aspects of Intellectual Property Rights is upheld by India's IPR regime (TRIPS).
The National IPR Policy's goals are to be carried out by the "Cell for IPR Promotion & Management (CIPAM)," which was established under the supervision of DPIIT.
Goals of the IPR policy
There are seven main goals:
IPR, outreach, and promotion—raising public understanding of IPRs' positive effects on the economy, society, and culture.
Encourage the creation of IPRs by cultivating an environment that is inventive and innovative.
Replace obsolete rules with strong, effective IPR laws that combine the rights holders' interests with the broader public interest.
Human Capital Development for Intellectual Property Education, Research, and Skill Building Human resources, institutions, and capacities are strengthened and expanded by rights.
Modernize and improve service-oriented IPR administration through the administration and management of innovation
IPR commercialization – Commercialization can be used to maximise IPR value.
Strengthening the enforcement and adjudicative processes to combat IPR infringements
The policy established a legal framework that will support the IPR regime and shorten the time it takes for a trademark to be approved by the government to one month. At the moment, the procedure takes longer than a year.
Requirement of an IPR Policy
It is crucial for the government to offer incentives in the form of tax breaks in order to promote research and development.
The US Trade Representative (USTR) kept India on its "Priority Watch List" in its annual Special 301 Report (on the Global State of IPR Protection and Enforcement) for the 2016 edition.
To protect innovations so that there are fewer legal disputes in this area.
It will aid in preserving Indian traditional knowledge.
It will contribute to the improvement of the Startup, Make In India, and Digital India programs.
Details of IPR policy
The IPR policy was developed, following extensive stakeholder consultation with close to 300 organizations and people by an IPR Think Tank, as well as with 31 departments of the Government of India.
Approved by the Indian government on May 12th, 2016.
In order to create and utilise synergies between all types of intellectual property (IP), relevant statutes, and agencies, a vision statement that embraces and unifies all IPRs must take into account all interlinkages within the Indian IP ecosystem.
Attempts to incorporate and adapt international best practices to the Indian situation by establishing an institutional system for implementation, monitoring, and review.
Reiterates India's adherence to the TRIPS agreement and the Doha Development Agenda
Recognizes that India has a solid legislative, judicial, and administrative framework for protecting IPRs that comply with TRIPS.
Balances the greater public interest with the rights holders' interests
In order to assure the monetization of India's "frugal engineering" strength, it is necessary to raise awareness about IPRs as a marketable financial asset and economic tool.
Ensures that the IP regime in India is characterised by a single-mindedness of goal and direction, serving as a guide for the IPR regime in India for times to come.
Positions India as an innovation-friendly country and allows for the effective use of the strengths of all stakeholders.
To promote innovation and creativity by presenting the world with a dynamic and predictable IP regime that includes a stable, transparent, and service-oriented IPR administration.
Five-year reviews of the IPR Policy will be conducted by a committee under the Secretary of the DIPP.
Benefits of IPR policy
The proposed IPR policy regime has the following benefits:
It is a vision plan that seeks to build connections among all types of intellectual property, relevant laws, and government organisations.
It would harmonise India's IP regime with international standards and raise India's Ease of Doing Business score on the World Bank.
The policy promotes investments in India by potential investors and strategic partners while ensuring credibility.
It will decrease the amount of time needed to process the backlog of IPR applications.
It works to improve access to healthcare, food security, and environmental protection while preventing the piracy of movies and music.
A stable, open, and service-oriented IPR administration in the nation is made possible by policy, which also encourages creativity and innovation across industries.
It will raise awareness, which will contribute to creating a culture that supports innovation and creativity and produce commercially viable, protectable intellectual property.
Industry and people would gain from the Copyright Act and Semiconductor Integrated Circuits Layout-Design Act being brought under DIPP.
Due to better administrative convergence, the commercial relevance of IPRs will be better affected when they are housed under one roof.
All facets of society are to be made aware of the social, economic, and cultural benefits of IPRs.
Disadvantages
The proposed national IPR policy also has some disadvantages like the following.
The Doha Declaration on World Trade Organization (WTO) TRIPS (Trade-Related IPR Agreement) and Public Health is a commitment made by India, according to the IPR Policy. However, there was some concern that the inclusion of the Doha Declaration and flexibility would lead to attempts to undermine TRIPS in order to benefit pharmaceutical firms.
In the absence of financing and programmes to enable universal access to healthcare, any change in the legal system would be detrimental to both the generic industry and the Indian populace.
Traditional knowledge and the informal creativity/innovations based on it are not addressed in the policy.
Absence of proof supporting the value of current trade secret and utility model legislation in fostering unofficial innovation.
Even while it claimed that the primary responsibility for securing IP rights was on the IP owner, it envisions significant government investment in protecting and promoting foreign IP in India.
Furthermore, the mention of State laws in the context of copyright protection demonstrated how the policy was biased in favour of IP owners rather than society.
Few experts believe that the National IPR strategy is insufficient for promoting innovation since it lacks specificity.
It presupposes that greater IP leads to greater innovation. It fails to comprehend that IP is merely a means to an end and not an end in and of itself.
The policy urges that all knowledge be turned into IP.
Corporates have also acknowledged that certain technical industries, where a free flow of open knowledge is more appropriate, do not work well with IP.
Experts are also dubious about the policy's application to the rural informal economy.
Because rural economies and creativity are not well understood. In rural places, adopting a formal IP policy may cause more harm than good.
Lastly, making violations of the Indian Cinematograph Act illegal is excessively harsh and unjust. IP wrongs are essentially civil wrongs, so they shouldn't be made illegal.
Major outcomes of the new National IPR policy
The following are the major outcomes of the new IPR policy.
India's position in the WIPO-issued Global Innovation Index (GII) rose from 81st in 2015 to 48th in 2020.
 Compared to the same period in 2017–18, patent filings climbed by about 7% in the first eight months of 2018–19. Over this time, there has been an almost 28% increase in trademark filings.
Enhancing institutional mechanisms for promoting and protecting IP
The government's increase in technical manpower has led to a significant decrease in the amount of time that IP Applications are pending.
Another innovation is the automatic issuance of the electronically created patent and trademark certificates.
Processes have been streamlined and made more user-friendly in accordance with the IP Process Re-engineering Patent Rules, 2003. Trademarks Rules have been updated and announced in 2017.
IPR Awareness-Building IPR Awareness seminars have been carried out for businesses, law enforcement, the judicial system, and even rural schools using satellite communication.
Centers for Technology and Innovation Support (TISCs) have been set up in numerous universities across various states in conjunction with WIPO.
Conclusion
The IPRs policy would go a long way toward encouraging the Indian sector to develop as well as to preserve and enforce their innovations, but other areas still need more examination, such as the idea of information sharing and knowledge access.
The expansion of the innovation ecosystem with improved IPR protection is necessary for the success of India's flagship initiatives, Make in India and Startup India. The expansion of the protection to include items that are in the public domain is also causing some worry. More foreign investment in the nation could be attracted with better policy enforcement.
It appears that the policy's approach to copyrights and trademarks is designed to meet the interests of foreign businesses. They will be more motivated if rights are granted more quickly and are strictly enforced. The policy's approach to digital piracy, which suggests harsher measures for addressing the problem, is one of its main features.
Article Written By: Atheena Fathima Riyas