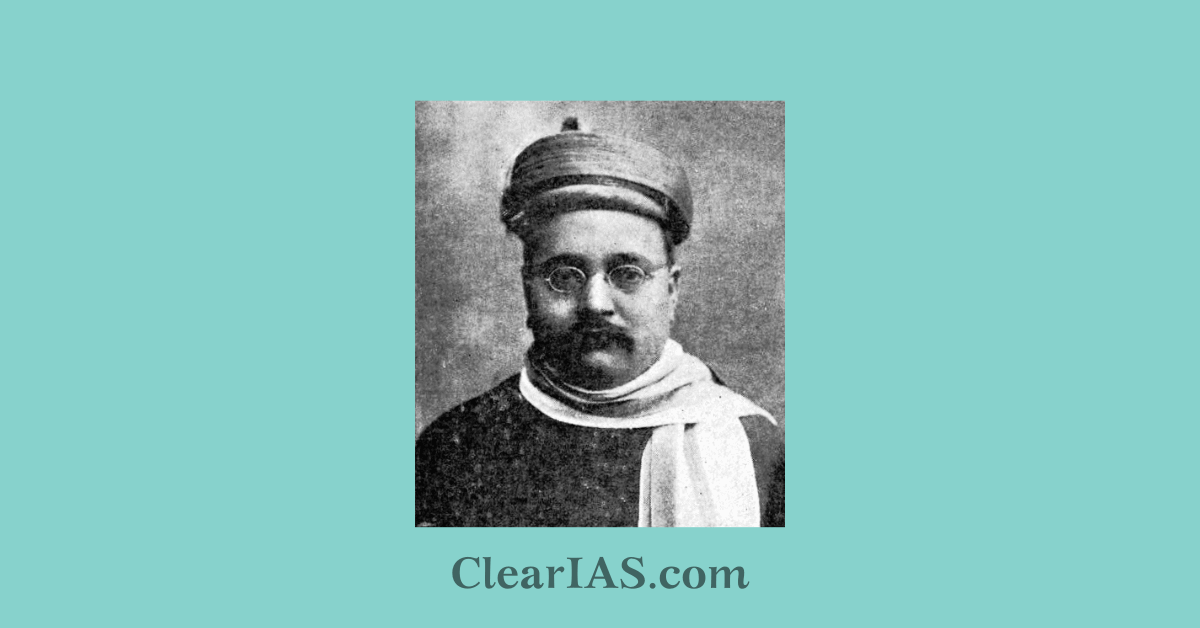 Gopal Krishna Gokhale was a social reformer during the Indian Independence movement. Read here to know more about his life
This year marks the 154th birth anniversary of Gopal Krishna Gokhale.
Gopal Krishna Gokhale was an Indian 'moderate' political leader who protested against the British administration in India for the freedom of our country. The former Congress leader founded the Servants of India Society, through which he campaigned for Indian self-rule and social reforms.
He was a mentor to Mahatma Gandhi and the main reason for Gandhi entering Indian politics. Gopal Krishna Gokhale was a man of many achievements and is revered by many as a senior in the Indian independence struggle.
The early life of Gopal Krishna Gokhale
Gopal Krishna Gokhale was born on May 9, 1866, in Kotluk village of Guhagar taluka in Ratnagiri district, in present-day Maharashtra. His family was relatively poor but ensured that Gokhale received an English education. This would help him to obtain employment as a clerk or minor official in the British Raj.
He was one of the first generations of Indians who received a university education.
Gokhale, through the guidance of Chakrappan, an eminent philosopher in those days, graduated from Elphinstone College in 1884.
He was greatly influenced by the social works of Justice Mahadev Govind Ranade. He was named the protégé son of Justice Ranade.
Gokhale apart from learning English studied Western political thought and he became a great admirer of theorists such as John Stuart Mill and Edmund Burke.
The political journey of Gopal Krishna Gokhale
1889: Gokhale became a member of the Congress and fought for greater political power in the administration along with Bal Gangadhar Tilak, Dadabhai Naoroji, Bipin Chandra Pal, Lala Lajpat Rai, and Annie Besant.
He was moderate in his views and sought to petition the British authorities by curating a process of dialogue and discussion that would yield greater British respect for Indian rights.
1894: After visiting Ireland, he arranged for Alfred Webb, an Irish nationalist to serve as President of Congress.
1895: Gokhale became the Congress' joint secretary along with Tilak.
1899: He was elected to the Bombay Legislative Council, and was elected to the Imperial Council of the Governor-General of India in 1901 and again in 1903 as a non-officiating member representing Bombay Province.
Interestingly, Tilak and Gokhale's early careers were somewhat similar. Both went to Elphinstone College, became mathematics professors, and were important members of the Deccan Education Society.
However, their views regarding how to improve the standard of living of Indians were different, and it became increasingly apparent in later years.
Gokhale and Tilak
Gokhale and Tilak, both important political leaders in early 20th century India, differed a lot in their ideologies.
Gokhale was a man of moderate temperament, while Tilak was a radical who would advocate using force to attain freedom.
While Gokhale believed that for India to get self-government, it should adopt constitutional means and cooperate with the British government, Tilak believed in protest, boycott, and agitation.
1907: The ideological differences between moderates and extremists came out openly at the Surat session in 1907.
The camp of Tilak wanted to make Lala Lajpat Rai the president of Congress, while followers of Gokhale, endorsed Rash Behari Ghosh for the Congress presidency.
The two parties were engaged in a physical scuffle, and when people tried to attack Tilak on the dais, Gokhale went and stood next to Tilak to protect him.
1908: Tilak was arrested on a sedition charge and was sentenced to six years imprisonment and dispatched to Mandalay. This opened the political scene for moderates to take control. At that time, Gokhale was in England.
Gokhale's one major difference with Tilak was based on the Age of Consent Bill introduced by the British government in 1891-92. Gokhale was liberal and wanted to purge the ill practices in Hinduism including child marriages.
The two leaders also competed with each other for the control of the Poona Sarvajanik Sabha.
But despite their differences, Gokhale and Tilak respected each other deeply.
Gokhale and Gandhi
Gopal Krishna Gokhale mentored Mahatma Gandhi when the latter was trying to build his political career in India.
1912: He visited South Africa at Gandhi's invitation. When Gandhi returned to India from South Africa, he was personally guided by Gokhale, who also gave him knowledge of the Indian society and helped him to understand the issues troubling the common people of our country.
Gandhi called Gokhale his mentor and guide and also recognized him as an admirable leader and master politician. He also wrote a book in Gujarati dedicated to the Gokhale titled 'Dharmatma Gokhale'.
Despite his deep respect for Gokhale, Gandhi rejected Gokhale's faith in western institutions as a means of achieving political reform and chose not to become a member of Gokhale's Servants of India Society.
Gopal Krishna Gokhale: The Educationist and social reformer
1905: Gokhale was elected the President of the Indian national congress.
During this time he founded the Servants of India Society to work for the expansion of Indian education.
Gokhale believed that the true political change in India would be possible only when a new generation of Indians became educated about their civil and patriotic duty to their country and each other.
He thought that the prevalent educational institutions and the Indian Civil Service were inadequate to provide Indians with opportunities to gain political education, and hoped that the Servants of India Society would fill that need.
The Society promoted Indian education in earnest, and its works included organizing mobile libraries, founding schools, and organizing night classes for factory workers.
Gopal Krishna Gokhale believed that social reforms would be best achieved by working within existing British government institutions, and it earned him the opposition of more aggressive nationalists such as Tilak.
Liberal Economist
1895: Gopal Krishna Gokhale was applauded for his deposition before the Welby Commission on the financial condition of India and he delivered unique speeches on the budget in the Central Legislative Council, with thorough statistical analysis.
1909: He played a key role in bringing about the Morley-Minto Reforms, the beginning of constitutional reforms in India.
Gopal Krishna Gokhale brushed aside the opposition and would work directly with the British throughout his political career to further his reform goals.
He established the Ranade Institute of economics in 1908 and started an English weekly newspaper- The Hitavada.
Death:
Gopal Krishna Gokhale died on February 19, 1915. After his death, Tilak wrote an editorial in Kesari paying tributes to Gokhale.
Legacy of Gokhale
Gopal Krishna Gokhale's contribution helped to shape the Indian freedom struggle into a quest for building an open society and egalitarian nation. His achievements are aligned in the context of predominant ideologies and social, economic, and political situations at that time, particularly about the famines, revenue policies, wars, partition of Bengal, Muslim League, and the split in the Congress at Surat.