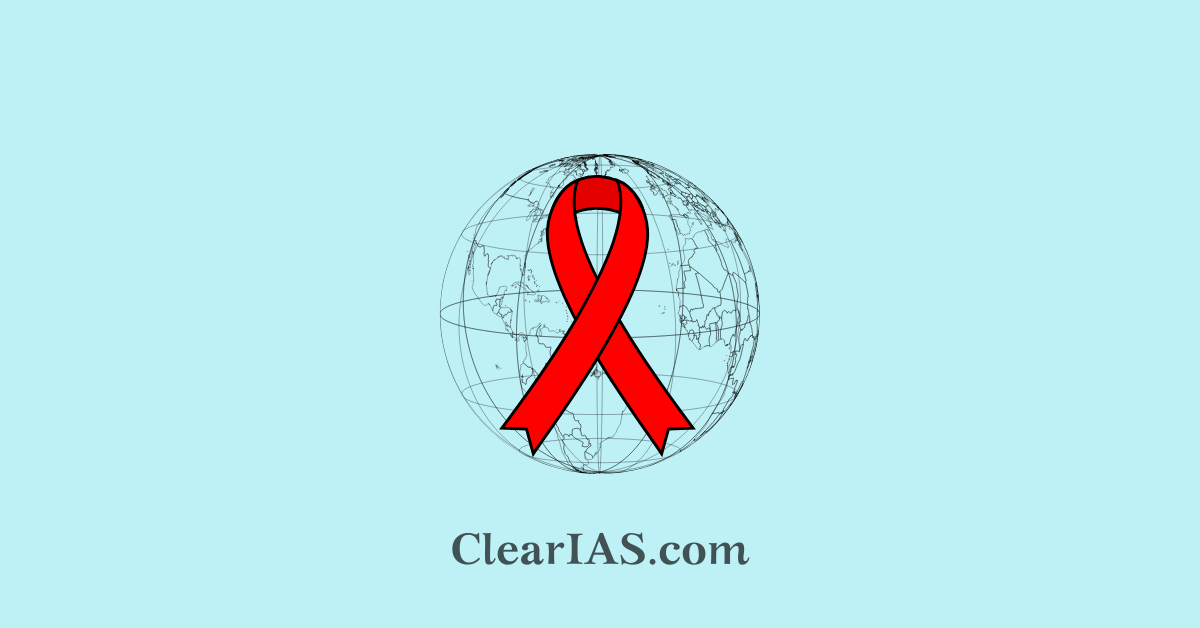 What is HIV AIDS? HIV (human immunodeficiency virus) if not treated, can lead to AIDS (acquired immunodeficiency syndrome). For ages, HIV AIDS was an untreatable disease, but recently some treatment methods have emerged giving hope to patients. Read here to learn more.
HIV and AIDS affect communities in every region of the world, making HIV AIDS truly an issue of global significance.
The highest HIV prevalence occurs in Sub-Saharan Africa, where nearly 68% of the world's HIV-positive population lives.
Having a high rate of HIV and AIDS can present serious social and economic challenges for communities in developing countries. People debilitated by HIV and AIDS may be unable to do their daily work, including growing food to meet their nutritional needs or earning income to support their families.
What is HIV AIDS?
The human immunodeficiency virus (HIV) targets the immune system and weakens people's defense against many infections and some types of cancer that people with healthy immune systems can more easily fight.
As the virus destroys and impairs the function of immune cells, infected individuals gradually become immunodeficient.
Immune function is typically measured by CD4 cell count.
HIV is primarily spread through the exchange of certain bodily fluids such as blood, semen, vaginal fluids, and breast milk.
HIV can also be transmitted from a mother to her child during pregnancy and delivery.
Individuals cannot become infected through ordinary day-to-day contact such as physical contact, shaking hands, or sharing personal objects, food, or water.
The most advanced stage of HIV infection is acquired immunodeficiency syndrome (AIDS), which can take many years to develop if not treated, depending on the individual.
AIDS is defined by the development of certain cancers, infections, or other severe long-term clinical manifestations.
HIV infection in humans came from a type of chimpanzee in Central Africa. Studies show that HIV may have jumped from chimpanzees to humans as far back as the late 1800s.
The chimpanzee version of the virus is called the simian immunodeficiency virus.
It was probably passed to humans when humans hunted these chimpanzees for meat and came in contact with their infected blood.
Signs and symptoms
The symptoms of HIV vary depending on the stage of infection and people living with HIV tend to be most infectious in the first few months after being infected, many are unaware of their status until the later stages.
In the first few weeks after the initial infection people may experience no symptoms or an influenza-like illness including fever, headache, rash, or sore throat.
As the infection progressively weakens the immune system, they can develop other signs and symptoms, such as swollen lymph nodes, weight loss, fever, diarrhea, and cough.
Without treatment, they could also develop severe illnesses such as tuberculosis (TB), cryptococcal meningitis, severe bacterial infections, and cancers such as lymphomas and Kaposi's sarcoma.
HIV infection can be detected with great accuracy using WHO-prequalified tests within a nationally approved testing strategy and algorithm.
Most widely-used HIV diagnostic tests detect antibodies produced by the person as part of their immune response to fight HIV.
In most cases, people develop antibodies to HIV within 28 days of infection.
Treatment for HIV AIDS
As of now, there is no treatment for HIV AIDS, but the disease can be prevented and managed.
HIV is not transmitted if a person's sexual partner is virally suppressed on Antiretroviral therapy (ART), so increasing access to testing and supporting linkage to ART is an important component of HIV prevention.
The standard treatment consists of a combination of drugs (often called "highly active antiretroviral therapy" or HAART) that suppress HIV replication.
Current antiretroviral therapy (ART) does not cure HIV infection but suppresses viral replication and allows an individual's immune system recovery to strengthen and regain the capacity to fight off opportunistic infections and some cancers.
In 2021, the Food and Drug Administration (FDA) approved Cabenuva, which contains two different types of HIV drugs: cabotegravir and rilpivirine.
HIV AIDS in India
The number of people contracting HIV (human immunodeficiency virus) in the last 10 years has come down significantly. HIV AIDS is an epidemic in India.
India has a very good network with the National AIDS Control Organization (NACO), a Government of India organization, which is responsible for managing HIV patients right from his/her diagnosis.
With the easy availability of Highly Active Anti-Retroviral Treatment (HAART), the prognosis of HIV patients has improved over the last two decades.
National AIDS Control Organization is a division of the Ministry of Health and Family Welfare that provides leadership to HIV/AIDS control programs in India through 35 HIV/AIDS Prevention and Control Societies.
In 1986, following the detection of the first AIDS case in the country, the National AIDS Committee was constituted in the Ministry of Health and Family Welfare.
As the epidemic spread, the need was felt for a nationwide program and an organization to steer the program.
In 1992 India's first National AIDS Control Programme (1992-1999) was launched, and National AIDS Control Organization (NACO) was constituted to implement the program.
The HIV and AIDS (Prevention & Control) Act, 2017 is a central legislation protecting and promoting the rights of persons infected with and affected by HIV and AIDS.
The Act came into force on September 10, 2018, intending to prevent and control the spread of HIV and AIDS and for reinforcing the legal and human rights of persons infected with and affected by HIV and AIDS.
It also seeks to protect the rights of healthcare providers.
The Act addresses stigma & discrimination and strives to create an enabling environment for enhancing access to services.
It provides diagnostic facilities related to ART and opportunistic infection management to people living with HIV and AIDS.
The Act also provides for a robust grievance redressal mechanism in the form of an Ombudsman at the State level and a Complaints Officer at the establishment level aiming to provide speedy redressal.
Way forward
Misinformation and fear increase the stigma surrounding HIV and AIDS. One in eight people with HIV is denied health services because of stigma and discrimination.
Providing clear information about HIV, plus public awareness campaigns and stigma-reduction sessions for healthcare professionals and others can help people recognize and address the stigmatizing attitudes they hold.
Protecting, promoting, respecting, and fulfilling people's human rights is an essential part of an effective HIV response.
Ensuring people with HIV and people most at risk of HIV are included in responses to humanitarian crises is key to minimizing the impact emergencies have on these communities.
­-Article written by Swathi Satish