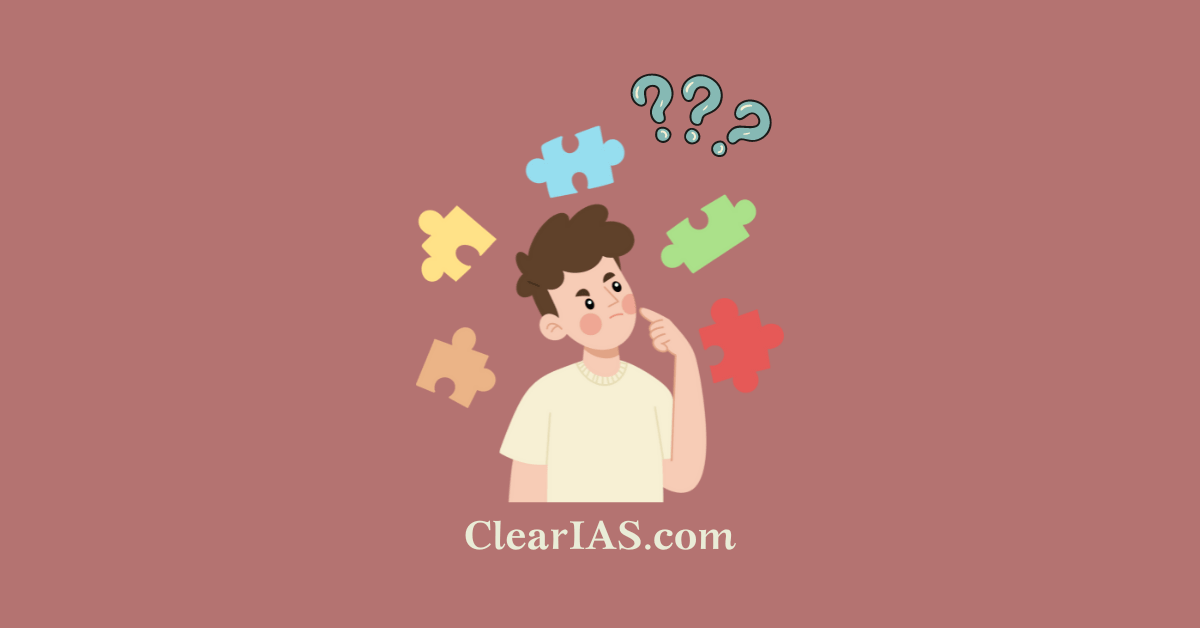 Candidates struggling to figure out how to start practicing answer writing for the UPSC CSE Mains exam can read this article for all the doubts and disputes coming to their minds.
UPSC conducts the Civil Services Exam in three phases i.e., Prelims, Mains, and Interview. Among all the three stages it is believed that the Mains is generally tough. Such a mindset is based on the fact that it is a written exam.
The UPSC Mains Exam is an important stage in the journey of becoming a civil servant and answer writing is a skill that every UPSC aspirant must master to succeed in this examination.
Preparation for the Mains examination demands dedication and hard work, and adopting the right approach towards answer writing can significantly increase your chances of success.
In this article, we will discuss how to start practicing answer writing for the UPSC CSE Mains exam but before that, it is important to understand when one should start practicing answer writing.
Also read: ClearIAS Restarts UPSC Mains Answer Writing Practice (AWP)
When to Start Writing UPSC Mains Answers?
Before starting to write the UPSC mains answer, it is important to understand a few things.
Focus on Building Basics: In the initial phase of your preparation, concentrate on building a strong understanding of the subjects. Read basic books to hold command on the fundamental concepts.
Daily Newspaper Reading: Stay updated with current affairs by reading the newspaper every day. This habit will help you connect theoretical knowledge with real-world events, making your answers more relevant and impressive.
Start Attempting Questions: After 2-3 months of dedicated study, begin attempting questions related to the topics you have covered. Avoid attempting every question at this stage and focus on understanding the patterns and requirements of the exam.
Also read: How to Write a Great Answer in the UPSC Civil Services Mains Exam: ClearIAS Guidelines
Why It's Important to Write UPSC Mains Answers?
Answer writing for the UPSC exam is no less than an art. It is important to understand the essence of the question asked. There are multiple benefits of starting answer writing during your preparation journey. Those benefits are:
Practice Makes Perfection: It is important to learn to shape an answer along with carrying the demand of the question. With practice, it is easy to look forward to the mistakes and improve it over time.
Enhanced Concept Retention: Answer writing helps in reinforcing concepts in your memory, making it easier to recall during the exam.
Time Management Skills: Regular answer writing practice trains you to manage your time efficiently, which is very important during the exam when time is limited.
Craft Clear and Concise Answers: Practicing concise and "to the point" answers ensures that the examiner understands your responses clearly, increasing your chances of scoring well.
How to Start Practicing Answer Writing for UPSC CSE Mains Exam?
In case of any doubt about how to start writing answers, here are a few steps, that with guide you throughout this process.
Start with Note Making
Develop a habit of making detailed notes and keep updating them regularly. This will save time during the exam and ensure you have valuable content at your disposal.
Use the content from your notes while attempting questions in the exam. Customize the answers in your own words, this will boost your confidence.
Focus on gaining a deeper and more accurate understanding of the subject matter and for this use reliable study resources.
Identify Which Information is Important from the UPSC Point of View
To understand which information is worth noting down, just focus on two things:
UPSC Syllabus: Familiarize yourself with the UPSC syllabus for both Prelims and Mains exams. It will act as a roadmap, helping you understand the topics and subjects to prioritize.
UPSC Previous Year Question Papers: Analyze previous year's question papers to recognize recent themes and patterns. It will help you understand which topics are asked a lot in the exam and how much detail you need to know about them.
Develop an Answer Writing Strategy
Plan your answer writing practice for the next month. Decide on the number of questions you will attempt daily (2-3 per day is sufficient) and the number of essays per month.
Enroll in a reliable Mains Test series and practice religiously according to the schedule.
For this, ClearIAS provides answer writing programs where not only your answers get evaluated but the evaluator will help you understand your weak areas to put more focus on.
General Tips for Answer Writing
Before writing any answer, it is important to keep a few things in mind:
Understand the Question: Carefully read the question and break it down into parts to understand what is being asked.
Follow a Structure: Start your answer with a brief introduction, followed by well-structured subheadings, diagrams, flow charts, and bullet points to organize your answer effectively.
Provide a Conclusion: Conclude your answer with a brief and optimistic conclusion.
Stick to Word and Time Limits: Stay within the word limit specified for each question and manage your time wisely.
Seek Guidance to Enhance the Preparation
Candidates often struggle with issues related to time management and understanding the essence of the mains exam.
For such struggles, ClearIAS has started the Mains Answer Writing Program, which is designed to assist UPSC candidates in mastering the art of answer writing and achieving success in the Mains exam.
ClearIAS provides expert guidance from experienced mentors who understand the demands of the UPSC Mains exam.
The program offers personalized feedback on answer writing. This constructive criticism helps candidates identify their strengths and weaknesses, allowing them to focus on areas that require improvement.
Conclusion
Answer writing is a critical aspect of the UPSC Mains Exam preparation. By following a structured approach, starting with a strong foundation, and gradually progressing to answer writing practice, you can improve your chances of excelling in the exam.
Remember, focus on clarity, simplicity, and staying true to your style while attempting questions. With dedication and perseverance, you can master the art of answer writing and achieve success in the UPSC Mains Exam.
Article Written By: Priti Raj