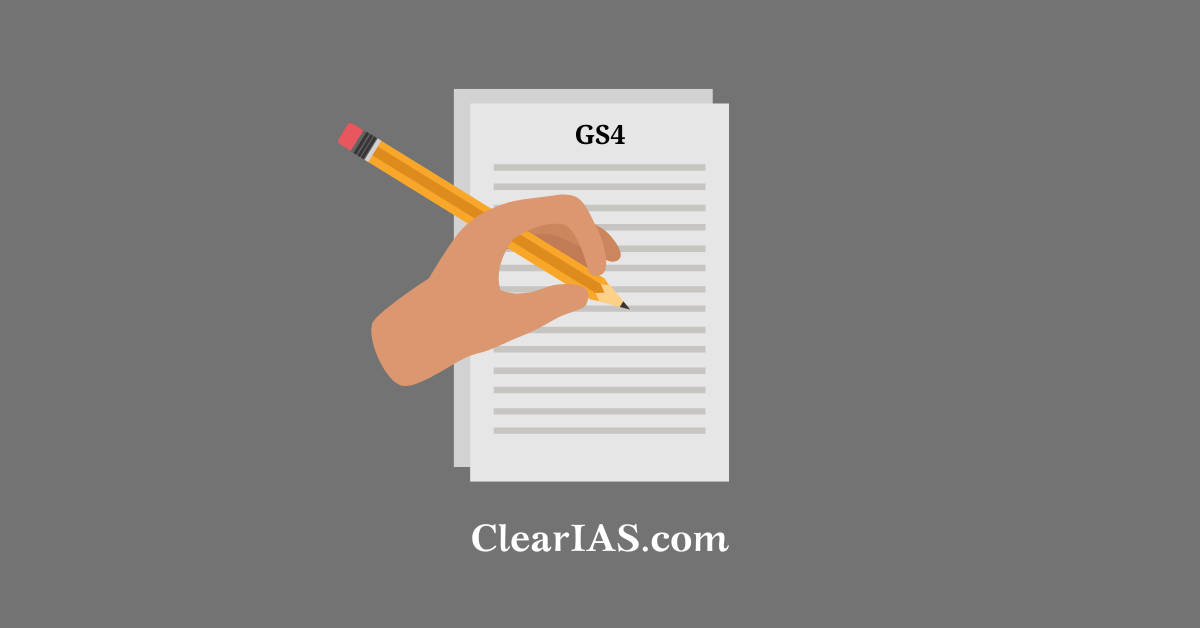 IAS Mains 2013 General Studies Paper 4 (GS4) analysis is based on the UPSC Mains 2013 GS4 question paper, which is already shared in this website.
Popularly known as Ethics paper, GS4 paper didn't trouble candidates much. There were questions which got repeated from the sample paper published by UPSC itself. Case study analysis will play the crucial role here as the paper had case studies worth 125 marks.
IAS Mains 2013 General Studies Paper 4 (GS4) Analysis and Break-Up of Marks
IAS Mains 2013 General Studies Paper 4 (GS4) Analysis and Inference
14 questions divided into two parts – Case studies came in second part.
Most of the question were framed in such a way to get input from candidates. The intention is clear – know the perspective and attitude of the candidate.
Questions like "What is meant by 'crisis of conscience'? Narrate one incident in your life when you were faced with such a crisis and how you resolved the same." were asked creating an interview like scenario in time crunched exam hall.
Theories of moral philosophers were avoided this time, but questions came from their quotes.
Case studies adopted a new pattern where the evaluation was asked to be performed on different possible options for a case.
What UPSC expects to write as options for a case is clear from the first two questions and the same model can be followed in the next questions.
2013 ethics paper was not focused on any particular text book. But building a basic foundation of ethics from IGNOU books or any online or offline study material like would have helped to write better answers.
Ethics, Aptitude and EI, Philosophers, Attitude and foundation values etc. were the areas from which questions came.
Current affairs related questions or ARC report based questions were absent.
A clear mind and straight thinking is what is essential to answer situation based case studies.
ClearIAS.com welcome feedback from candidates regarding the experience and difficulty level of the mains exam in the comment space below.