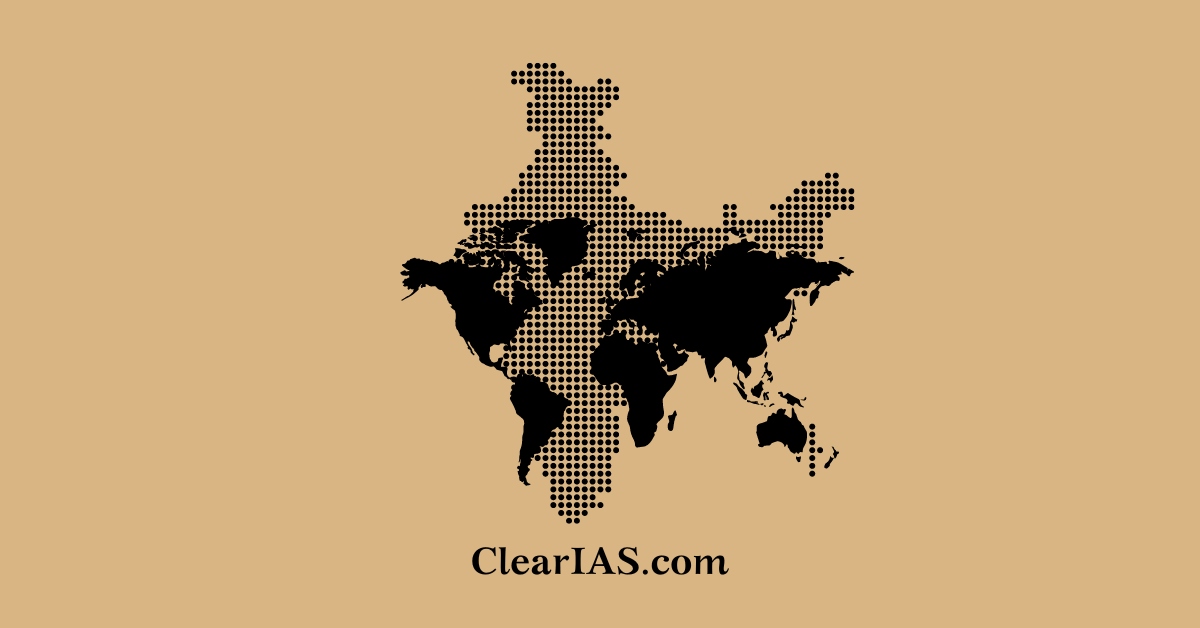 Who else is better to talk about foreign relations of India than former Ambassadors? What if 33 former Ambassadors come together and jointly write a book? The end product is the rightly named "India and the World – Through the Eyes of Indian Diplomats".
This book fills the lacunae of authentic information about International relations with respect to the Indian public. Indeed, this a unique treasure for all those who love International affairs. Clear IAS Team has no doubt to add this book to the recommended list of books for UPSC exam preparation.
The book has a lot of essays and analysis, from the experts in the field which can provide valuable insights for UPSC Mains exam and Interview preparation.
When the Generals fail, Diplomats step in!
Diplomacy is not a resort of the weak. Diplomats know the strength and weakness of nations, and despite small in numbers, Indian Foreign Service(IFS) has been hitting above its weight for decades and doing an excellent job of serving India's national interests in a transformed world. This book is a unique treasure of thoughts and ideas of 33 Indian diplomats who have collectively put in more than 1150 years in Indian foreign service, representing three generations – those who joined in the 1950s, in the 1960s and the 1970s.
What's special with the book "India and the World"?
Apart from being a multi-author book – 33 authors, who were ambassadors – the difference lies in the presentation. There are 33 essays, each dealing with many sub-topics and issues. Despite being scholarly, none of the essays are beyond the grasp of general readers. In fact, all of the essays generate curiosity and interest among readers on contemporary international affairs. The 33 essays can perhaps be classified under 3 categories – Narrative; Analytical; and Argumentative.
The book can be considered as a complete package for International Relations (IR) and has all the depth in it to make it a standard textbook on IR. Below are the major areas of questions discussed in this book:
India's relations with different countries and regions.
Whether it's hard-power or the soft power or the soul power that serves national interests best?
Whether the days of quiet diplomacy are numbered?
Reflections and reminiscences of the roller coaster journey of a diplomatic career.
India's relations with different countries and regions
The book performs detailed analysis of different countries and regions. Each chapter is handled by an Ambassador with knowledge and experience on the same.
India and the neighbours
The following countries are dealt with in the section 'India and the neighbours'.
India-Bhutan
India-Srilanka
India-China
India-Myanmar
India-Afganistan
India-Bangladesh
India's relations with select countries
India-US
India-Russia
India-Japan
India-Iran
India-Mexico
India-Korea
India and Regional Groupings
India-SAARC
India-ASEAN
India-European Union
India-Africa
India-Latin America and the Caribbean
India-Middle East
India-Gulf
India-Central Asia
India and the United Nations
Special Topics and Analysis
Global Zero
Energy Security
Cultural Diplomacy
Quiet Diplomacy
Vice President Releases the book on April 15, 2015
Addressing on the occasion, the Vice President said that the book "India and the World" is very rightly described as a Bouquet of 33 Flowers as it is a fair description of experiences of 33 distinguished diplomats in a book.
How to buy this book?
"India and the World" is a hugely informative volume which offers diverse views on so many issues confronting the world today. We hope it will interest serious students of international relations as well as general readers.
India and the World – Through the Eyes of Indian Diplomats: Edited by Amb. Surendra Kumar (Wisdom Tree, 4779/23, Ansari Road, Daryaganj, New Delhi-110002) is available for purchase at a discounted price in online bookstores like Flipkart or Amazon.
About the Editor: Amb. Surendra Kumar
A historian by education, a poet and a rebel at heart, Surendra Kumar is an unconventional diplomat, he calls a spade a spade without any diplomatic dilemma. He plays with a straight bat and considers the ability to make friends even in a hostile environment as a valuable asset for a practitioner of diplomacy.
He was India's ambassador to Mozambique during the civil war and to Libya during Col Qaddafi's regime under UN / US sanctions. He also served as high commissioner to Kenya and permanent representative to UNEP and UN-HABITAT. Earlier, he was minister at the high commission of India, London and consul general in Chicago. He retired as the dean, foreign service institute/secretary MEA in 2008.
He has six books to his credit and frequently writes about political, social and international developments and comments on television. He founded Indo – American friendship association, New Delhi in 2010.