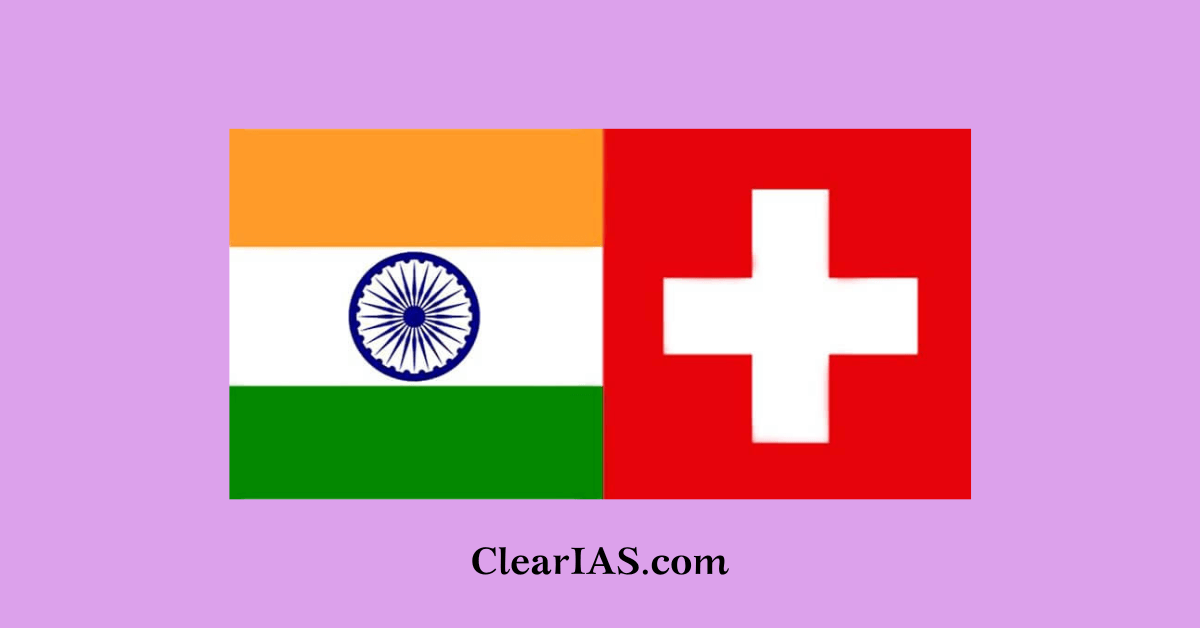 India and Switzerland have had good relations since ages and both have common interests in various fields. In this article, we discuss in detail the major aspects of India-Switzerland relations.
During the cold war era, India's policy of Non-alignment and Switzerland's traditional policy of neutrality has led to a close understanding between the two countries. In 1948, a Treaty of Friendship was concluded between both the countries. Both believe in the spirit of democracy and pluralism. From 1971 to 1976, Switzerland represented the interests of India over the dispute in Bangladesh.
India-Switzerland political and diplomatic relations
Since 2005, political dialogue has been conducted between both the nations.
Bilateral agreements in various fields including trade, education and vocational training, visas, taxation and cooperation in science and technology have done very well.
In 2018, Switzerland and India will celebrate the 70 years of the Indo-Swiss Bilateral Friendship Treaty of 1948.
There are VVIP visits along with foreign consular and special representatives.
The President of Switzerland announced his country's support for India's NSG membership.
Switzerland launched a programme "70 Years of Swiss-Indian Friendship: Connecting Minds —Inspiring the Future".
Relations in education and research
Swiss Government prioritizes India in giving Excellence Scholarships.
India-Switzerland Joint Research Programme was conducted between the two countries.
Swissnex India programme connects Switzerland and India in the fields of science, education, art and innovation.
The various Swiss initiatives to introduce the Swiss Dual Vocational Educational System at a mass level in India are contributing to India 's development.
The Swiss Indian Chamber of Commerce has set up the Indo-Swiss Centre of Excellence in Pune which will focus on low energy buildings, sustainable water and waste solutions and renewable energy.
India-Switzerland Economic Cooperation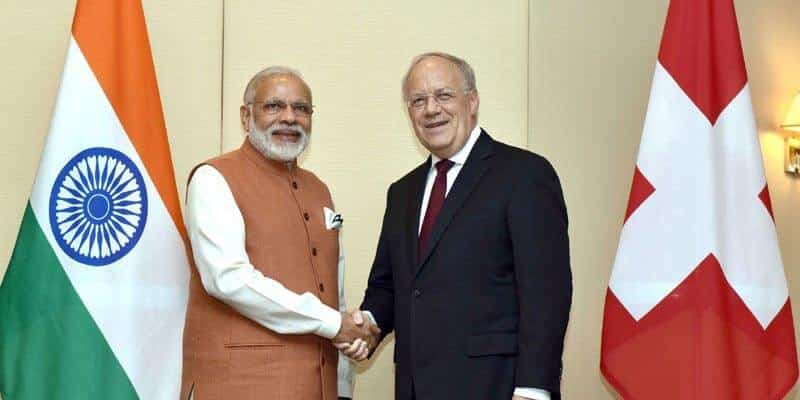 India is Switzerland's third largest trading partner in Asia.
The balance of trade has remained in favour of Switzerland.
The number of jobs created through Swiss direct investment in India has been laudable.
Indian delegations have participated in the World Economic Forum.
Both countries signed a joint declaration on the automatic exchange of information in taxation matters.
The India-Switzerland Joint Economic Commission was set up in 1959.
India-Switzerland Financial Dialogue was signed in 2011.
14th Round of India-EFTA TEPA negotiations took place in 2016.
Cultural Ties between India and Switzerland
Le Corbusier (architecture) and Alice Boner (painter and historian) and several other Swiss artists and researchers have contributed to India.
Popular Bollywood movies are shooted in Switzerland.
Both countries promote cultural exchanges.
Tourism is also thriving here in both the countries.
To mark the International Day of Peace and Non-Violence a statue of Mahatma Gandhi was installed in Ariana Park, Geneva on 14 November 2007.
The 150th Birth Centenary celebrations of Swami Vivekananda was held in Saas Fe, the Alps on 30th August 2013.
A Tagore Chair has been set up at University of Lausanne (UNIL) for Hindi in 2011, which has successfully completed many sessions.
In Swiss cities, mass yoga practices were also held under the aegis of different Yoga schools to celebrate The International Day of Yoga.
Development cooperation
Development and Cooperation activities focus on climate change and global warming-related issues.
M.S. Swaminathan is working for the Swiss Development Cooperation on food security and climate change.
Switzerland is helping municipal authorities in CapaCITIES, to reduce greenhouse gas emissions.
Gotthard base tunnel, the world's longest railway tunnel, was recently opened in Switzerland.
There is cooperation on other global issues such as food security and water.
People to people contact
The Indian community in Switzerland comprises of approximately 18,000 Indians including over 6300 persons of Indian origin (Swiss passport holders).
Way Forward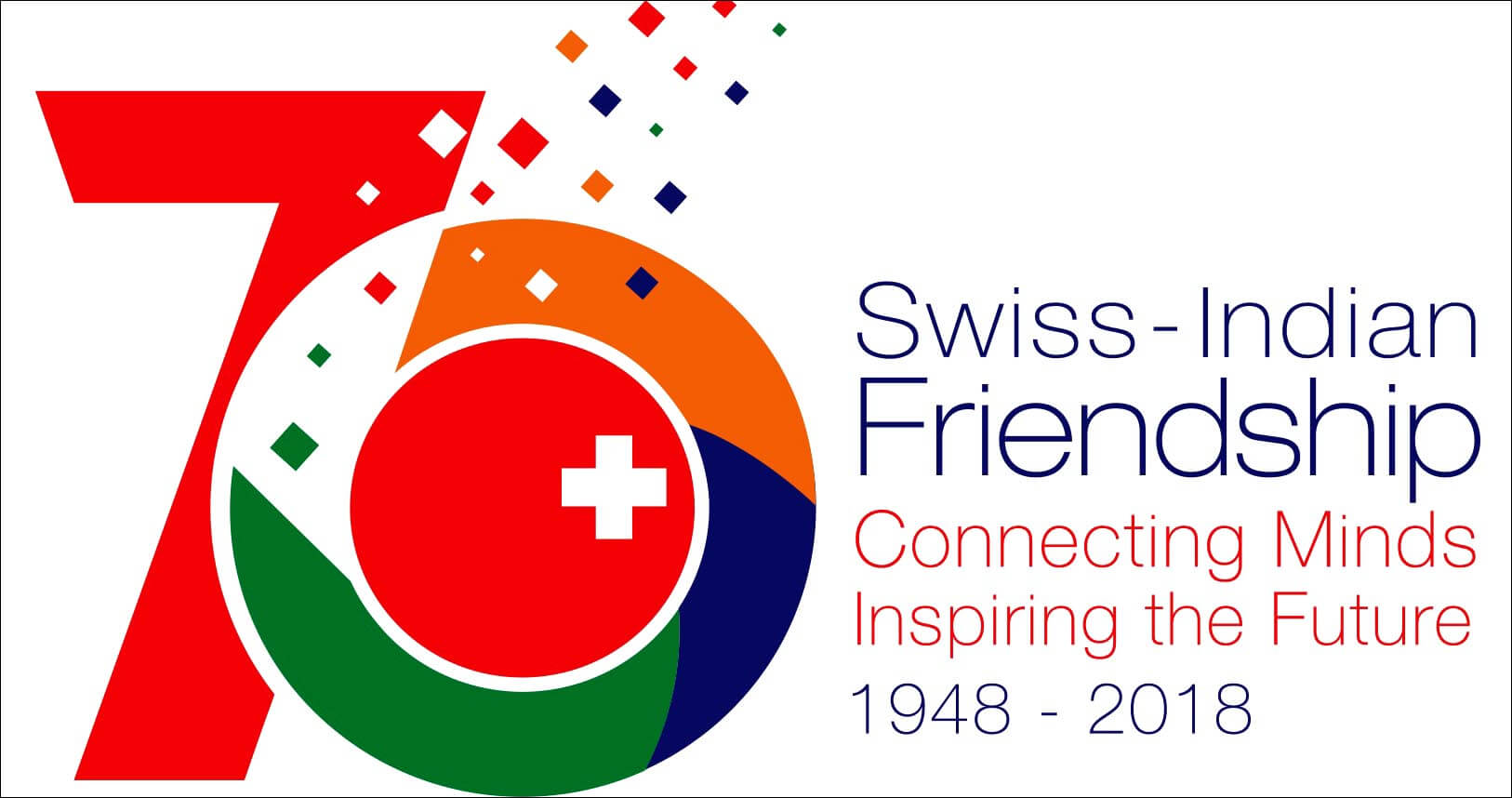 There should be further deepening of the cooperation between both the countries to work for the benefit of both the countries and addressing global challenges.
There should be an extension of e-visas so that there are more people to people contact.
Both countries must seize the opportunities and promote free trade and economic agreements.
Cooperation in the fields of transport, energy, vocational education and training, digitalization is important.
Both countries should act together on climate policy.
India must raise the issue of black money in Swiss banks.
M.S. Swaminathan said, 'Sustainable development goals can be a common binding factor between India and Switzerland'.
Switzerland is a global leader in innovation and technology and hence can contribute to the growth of Indian small and medium-sized enterprises  (SMEs).
Article by: Ipsita Mishra