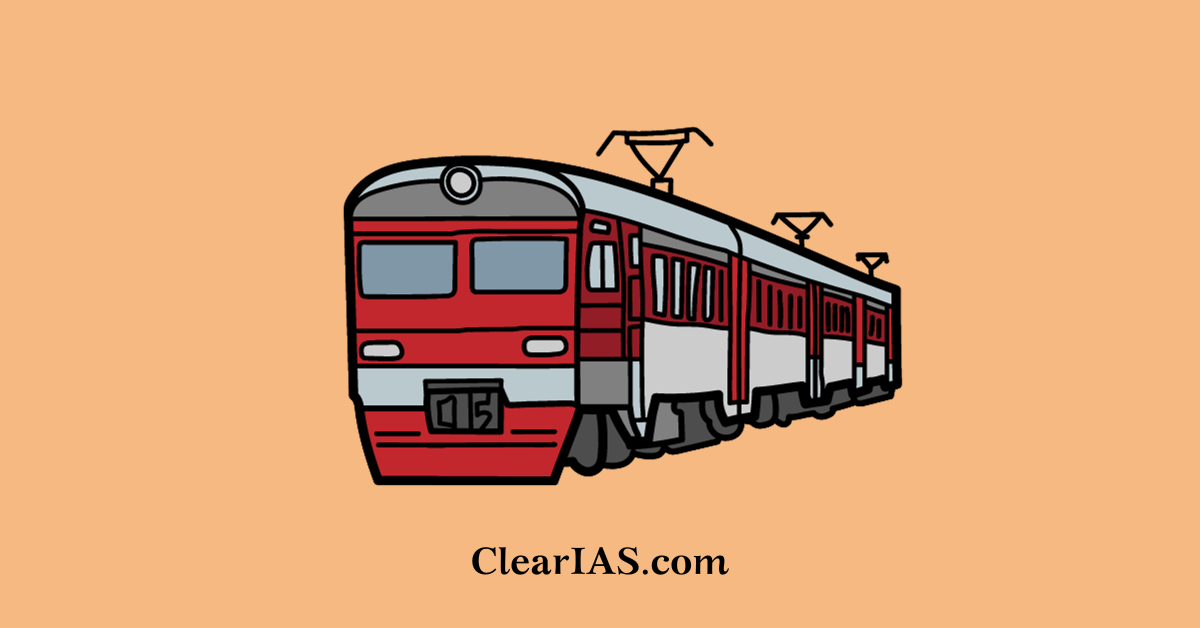 Many questions are raised about the quality of services offered by Indian Railways. Punctuality, passenger safety, infrastructure, quality of food, and even the business model of Indian Railways is questioned.
In this article, we cover the some of the major issues associated with Indian Railway system. We will also deal with the reform recommendations by major committees and steps taken by the government.
Indian Railways – Statistics
Post-1947, India has laid only 11000 km of additional lines in comparison to 80000 Km of lines laid by China in the same duration.
However, there has been an increase of 1300% in freight volume and 1600% in passenger volume.
Today, Indian Railways carry 15 times more people than their capacity but still the 'Operating Ratio' of Indian Railways is at a decadal low of 96.9 per cent.
Economic Survey had noted that a Rs.1 increase in railway output increases the output in the overall economy by Rs 3.3.
Indian railway currently employs over 13  lakh people directly and much more indirectly.
Moreover, Indian Railways is cheaper compared to road routes at the rate of Rs. 2 per net tonne-km for freight and  Rs. 1.6 per passenger-Km.
Also read: History of Indian Railways
What are the issues in Indian Railways?
Subsidised passenger tariff due to political incentives. This leads to an increase in freight rate which adds to inflation.
Declining passengers in the upper classes as they have started preferring bus for short haul and flight for the longer haul. Nearly a third of passenger revenue comes from AC class passengers (who constitute just 1.3 per cent of the total number of passengers travelling in a year).
The share of roads in freight transport is more than half in India; while in China, it is only 30%. As more highways are getting built rapidly, the share of roads in freight transport is increasing at accelerating rate.
Freight contributes nearly two-thirds of Indian Railway's revenue and coal transport alone contributes to half of that. Decreasing dependency on coal compounded by increasing thrust on renewable energy has crippled railway revenue.
Regional air connectivity scheme UDAN is further going to increase Indian Railway's operational cost. India, recently, became the third-largest aviation market in the world after China and the US.
Lack of funds: In China, annual investment in railways is about Rs. 9 to 10 lakh crore whereas it is Rs. 40,000 crore a year in India. Over 80 percent of this budget goes towards wages and salaries.
Unfilled vacancies at the lower level (track men, line men, technicians).
Babudom culture with high opaqueness and snail's rate progress.
Railways diverting from core issues of railway safety and operation and is diverting to populist needs like wifi, catering, etc.
The recent derailment of Nagpur-Mumbai Duronto Express, Kalinga-Utkal Express and collision of  Kaifiyat Express have reignited debates regarding the efficiency of Indian Railways. Every year, hundreds of minor and major accidents keep happening and we tend to look for scapegoats instead of finding a common thread among all the issues Indian Railways is facing.
What are the recommendations of various committees?
Committees headed by Bibek Debroy and Anil Kakodkar had given various recommendations for reforming railways.
Bibek Debroy Committee on Restructuring of Indian Railways
Need for the creation of separate tariff regulator so as to keep railway away from politics.
Railway's recruitment should be done by single entity instead of UPSC, SSC
Furthur needs to decentralize railway operation to increase efficiency.
Need to decrease cross subsidization by keeping a balance between freight and passenger fare.
Railway budget should be merged with the annual budget.
Shifting towards online procurement and auctioning.
Anil Kakodkar Committee on Railway Safety
Need for an independent body like Railway Safety Authority under the government with chairman and experts from outside.
Complete elimination of both manned and unmanned level crossings within the stipulated time.
Need for advanced signalling system based on continuous track circuiting and cab signalling similar to European train control system Level-II on the entire trunk route of about 19,000 route kilometres.
Continuous monitoring of all the bridges in terms of scientific measurements of deflections/displacements, water level and flow velocity on a continuous basis and data should be communicated to the office of the concerned Chief Bridge Engineer for monitoring.
A robust and powerful Safety Architecture should be there to have a safety oversight on the operational mode of Railways.
What are the measures taken by the government?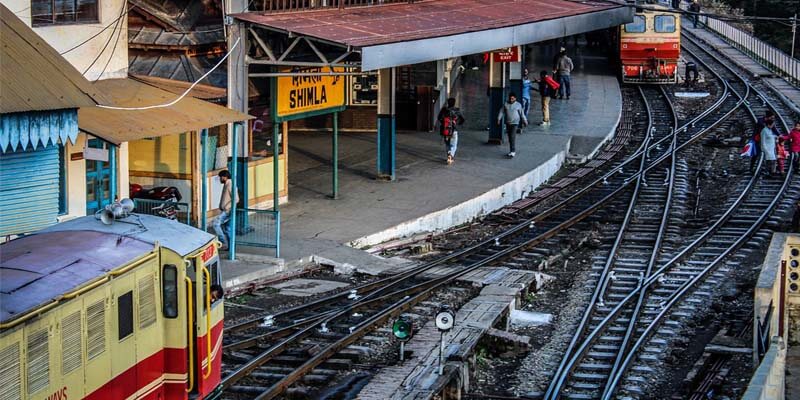 Merging of railway budget with the general budget might provide much need cash boost to Indian Railways.
Diamond quadrilateral for unclogging traffic arteries, increasing punctualities in passenger as well as freight trains.
Government plans to invest Rs 8.7 lakh crore for infrastructure overhaul of railways by borrowing from multilateral agencies like World Bank, LIC and attracting private investments.
Digitisation of railways' supply chain across the nation: e-procurement and e–auctioning of railway projects are steps towards transparency and efficiency.
'Mission 41K': Aim is to save Rs 41000  crore in next 10 years by generating energy efficient solutions to have less carbon footprint.
The target of electrification to be made on 90℅ routes in five years. Currently, 70 % routes are electrified.
'Mission Raftaar' to increase the speed of transportation: New high-speed trains like Antyodaya Express, Deen Dayalu Coaches, Humsafar, Tejas, UDAY (Utkrisht Double-Decker Air-conditioned Yatri) have been launched.
Redevelopment of 400 major railway stations by tying up with private companies. Habibganj near Bhopal) will be India's first private railway station.
The government has tied up with delliote to trim railway's employee strength to keep operation ratio in check.
'Special Freight Train Operations Scheme' of the Ministry of Railway: allow private companies to run freight trains from their own private terminals may lead to the faster evacuation of cargo. Companies from sectors such as cement, steel, auto, logistics, grains, chemicals and fertilisers have evinced interest in having their own fleet under the special freight train operations scheme.
IRCTC tied up with multiple e-commerce companies like Amazon, bookmytrain, Oyo, dominos pizza, paytm, etc. for better customer experience in ticketing, food, housing etc.
The national operator recently moved the idea of leasing out its iconic hill railways, including Darjeeling, Kalka-Shimla, Matheran and Nilgiri, to private companies for operations.
What is the way forward?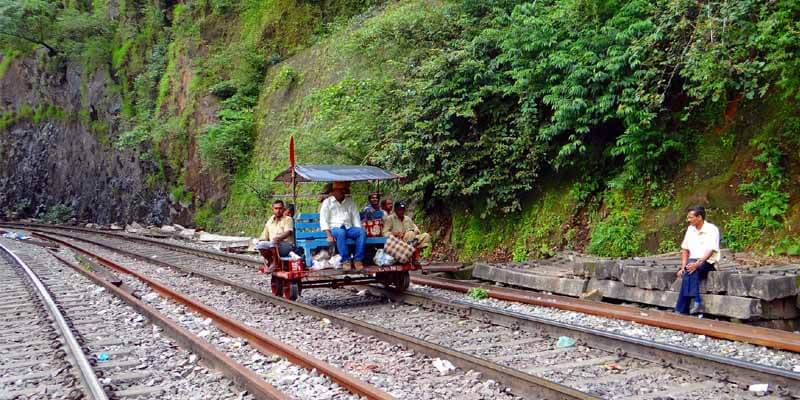 Indian Railways needs to learn from ISRO in target driven goals, team spirit, Research and Development, transparency, speed and active collaboration with the private sector. ISRO is incredibly focused on problem-solving from Day 1 and only taken up challenges that it has felt confident of combating in the medium-term.
Making way for LHB (Linke Hofmann Busch) coaches instead of ICF ( Integral Coach Factory) bogies on the lines of Shinkansen of Japan. LHB coaches don't derail or mount on each other. Indian railway still uses unsafe  ICF coaches while Japan has been running Shinkansen system of trains since 1964 with zero fatalities.
Incorporating technologies like ultrasound flaw detection machines to reduce accidents, anti collision devices, artificial intelligence to make the flow of information free from human intervention as most of the accidents are caused by the manned and unmanned crossings and poor technological retrofitting. Indian railway still relies on track-men for track repair and maintenance, prone to human error in this era of innovation.
Existing unhygienic situation by direct discharging of excreta, which also corrode the rails, thereby making the route more unsafe, should be replaced completely by bio-toilets.
Urgent need of an empowered safety regulator that prioritizes safety. Lateral entry of specialized officer will go a long way in ensuring railway's betterment.
Making Indian Railways a sangam of 'Make in India' (FDI, bullet trains ), 'Digital India' (IRCTC reforms, e-auction ),  Swachh Bharat (bio-toilets, food hygiene).
Need to execute route decongestion and laying of new tracks on mission mode.
Indian railways insurance programme of Rs.0.9 per ticket was launched recently. But in the train that derailed, very few people subscribed for this insurance which shows that awareness about various schemes will reach masses only by proactive promotion.
Article by: Hrishikesh Kashyap. The author is an engineer from IIT Roorkee.