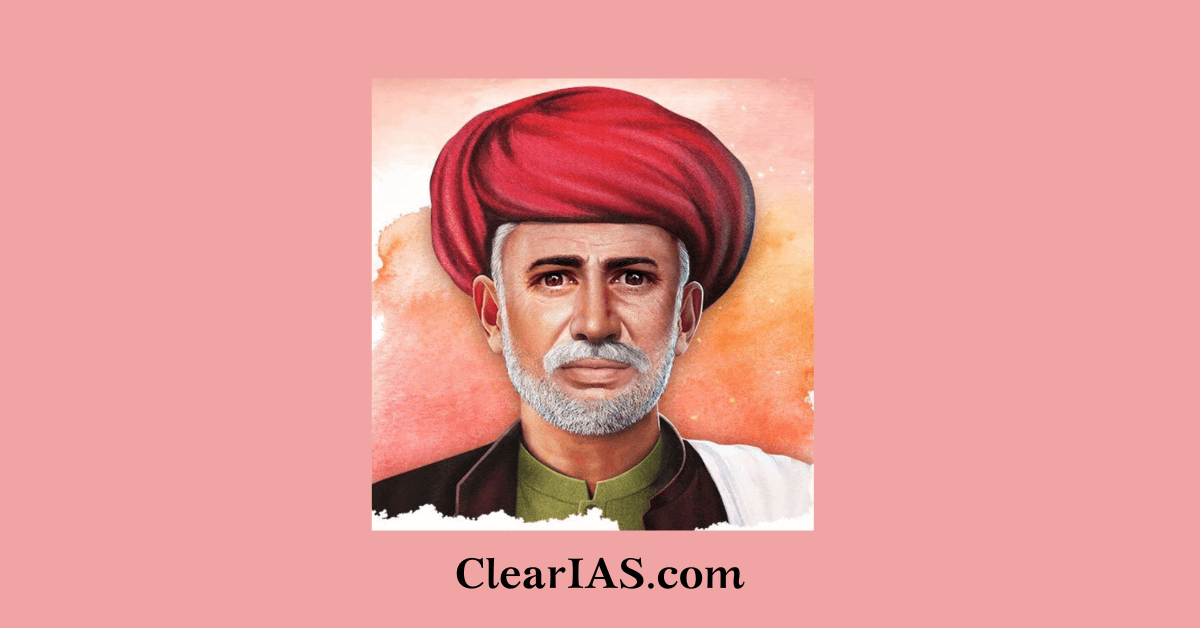 Numerous socio-religious reformers of the nineteenth and twentieth centuries have put tremendous efforts into building a socially awakened India. Jyotirao Phule was one such reformer whose efforts in fighting against the caste system are remembered till date. 
The world-renowned political philosopher, Jean-Jacques Rousseau, once said, "Man is born free, but everywhere he is in chains".
This was particularly true in the case of pre-Independent India riddled with redundant caste hierarchies that valued and ranked people based on their birth.
The lower castes were subjugated to undue violence and deprivations and were effectively excluded from mainstream society. Let us examine how Jyotirao Phule, played a role in mitigating the rigidities of the caste system and what efforts he had put into women's emancipation.
Jyotirao Phule: A brief introduction
Jyotirao "Jyotiba" Govindrao Phule was a well-known social reformer and thinker of India during the nineteenth century. He served as the leader of the movement against India's pervasive caste system. He rose up against the Brahmins' rule and fought for the rights of peasants and other members of the lower castes.
Throughout his life, Mahatma Jyotiba Phule battled for the education of girls and was a pioneer for women's rights in India. He is credited with founding the first Hindu orphanage for the unfortunate kids.
Phule's childhood and early life
In 1827, Jyotirao Govindrao Phule was born in Maharastra's Satara district. Govindrao, his father, ran a vegetable stall in Poona. The original name of Jyotirao's family was "Gorhay," and they belonged to the "mali" caste. Malis were socially avoided by Brahmins because they were seen as belonging to a lower caste. The family adopted the name "Phule" as a result of Jyotirao's father and uncles working as florists. When Jyotirao was only nine months old, his mother died.
Jyotirao was a bright young man who had to give up on his education at a young age due to his family's financial situation. He began by working on the family farm and assisting his father. A neighbour who saw the little prodigy's talent convinced his father to enrol him in school. Jyotirao enrolled in the Scottish Mission High School in Poona in 1841 and graduated in 1847. He made a Brahmin acquaintance there named Sadashiv Ballal Govande, who remained a close buddy of his throughout his life. Only thirteen years old at the time, Jyotirao wedded Savitribai.
Social movements
A social revolution in Indian society began in 1848 as a result of an incident that motivated Jyotiba to fight against the social injustice of caste discrimination. Jyotirao received an invitation to one of his friends' wedding who was from a high caste Brahmin family. However, after learning about Jyotiba's background, the bridegroom's family humiliated and assaulted him at the wedding. Jyotirao fled the ceremony because he was determined to oppose the existing caste system and social constraints.
He made it his life's mission to relentlessly push against social majoritarian dominance and worked toward the emancipation of all people who were affected by this social injustice.
Thomas Paine's beliefs had a big impact on Jyotirao after reading his well-known book, "The Rights of Man." He thought that the best way to address social ills was to educate women and members of lower castes.
Phule's efforts towards women education
Savitribai Phule, Jyotiba's wife, backed his efforts to guarantee women and girls the right to an education. Savitribai, one of the few literate women of her day, learned to read and write from her husband Jyotirao.
Jyotiba founded a ladies' school in 1851 and invited his wife to instruct the students there. Later, he established two additional schools for girls in addition to an indigenous school for members of the lower castes, namely the Mahars and Mangs.
After realising the miserable conditions faced by widows, Jyotiba founded an ashram for young widows and finally came to support the concept of widow remarriage.
His era's society was patriarchal, and women's status was especially appalling. Both female infanticide and child marriage were frequent occurrences, with minors occasionally becoming married to men who were significantly older. Before they reached adolescence, these ladies frequently lost their husbands, leaving them without any familial support.
In 1854, Jyotiba, who was distressed by their situation, founded an orphanage to protect these poor children from the society's unkind treatment.
Also read: Women freedom fighters: The unsung heroines
The fight against caste discrimination
The traditional Brahmins and other upper castes were attacked by Jyotirao and labelled as "hypocrites." He ran an anti-authoritarian campaign and exhorted the "peasants" and "proletariat" to resist the limitations placed on them.
He welcomed guests of different backgrounds and castes into his home. He supported gender equality, and he put his views into practise by including his wife in all of his social reform initiatives. He thought that the Brahmin used religious symbols like Rama as a tool to oppress the lower caste.
The society's traditional Brahmins were incensed by Jyotirao's actions. They accused him of corrupting societal rules and regulations. He was accused of promoting the Christian Missionaries by many. However, Jyotirao was adamant and chose to carry on the movement. It's interesting to note that Jyotirao had several Brahmin acquaintances who contributed to the movement's success.
Satya Shodak Samaj
Jyotiba Phule founded the Satya Shodhak Samaj in 1873. (Society of Seekers of Truth). He conducted a systematic deconstruction of historical ideas and beliefs before rebuilding one that promoted equality. The Hindus' ancient holy texts, the Vedas, were harshly denounced by Jyotirao. He used a number of other ancient writings to trace the origins of Brahmanism and accused the Brahmins of creating cruel and exploitative regulations in an effort to preserve their social supremacy by repressing the "shudras" and "atishudras" in society.
The Satya Shodhak Samaj's mission was to rid society of caste prejudice and free the oppressed members of lower castes from the stigmas imposed by Brahmins. The word "Dalits" was initially used by Jyotirao Phule to refer to everyone who the Brahmins regarded as belonging to a lower caste and being untouchable. Everyone was welcome to join the Samaj, regardless of caste or class.
According to some documented accounts, they even encouraged Jews to join the Samaj. By 1876, the "Satya Shodhak Samaj" had 316 members. Jyotirao made the decision to build a communal bathing tank outside his home in 1868 to demonstrate his tolerant attitude toward all people and his desire to eat with anyone, regardless of caste.
Death
Jyotiba Phule spent his entire life working to free the untouchables from Brahmins' oppression. He was not just a social reformer and activist, but also a successful businessman. He worked for the Municipal Corporation as a contractor and cultivator as well. Between 1876 until 1883, he was the Poona Municipality's Commissioner.
After having a stroke in 1888, Jyotiba became paraplegic. Mahatma Jyotirao Phule, a renowned social reformer, died on November 28, 1890.
Conclusion
The ideas underpinning Mahatma Jyotirao Phule's never-ending struggle against societal stigma, which are still incredibly relevant today, may be his greatest legacy. People in the nineteenth century were accustomed to accepting these discriminatory practises as social norms that had to be upheld without question, but Jyotiba worked to end this caste, class, and colour discrimination.
He was the forerunner of novel social reform concepts. He began awareness efforts that eventually served as an inspiration for people like Mahatma Gandhi and Dr. B.R. Ambedkar, who later took significant steps to end caste discrimination.
Article written by: Caroline Abraham