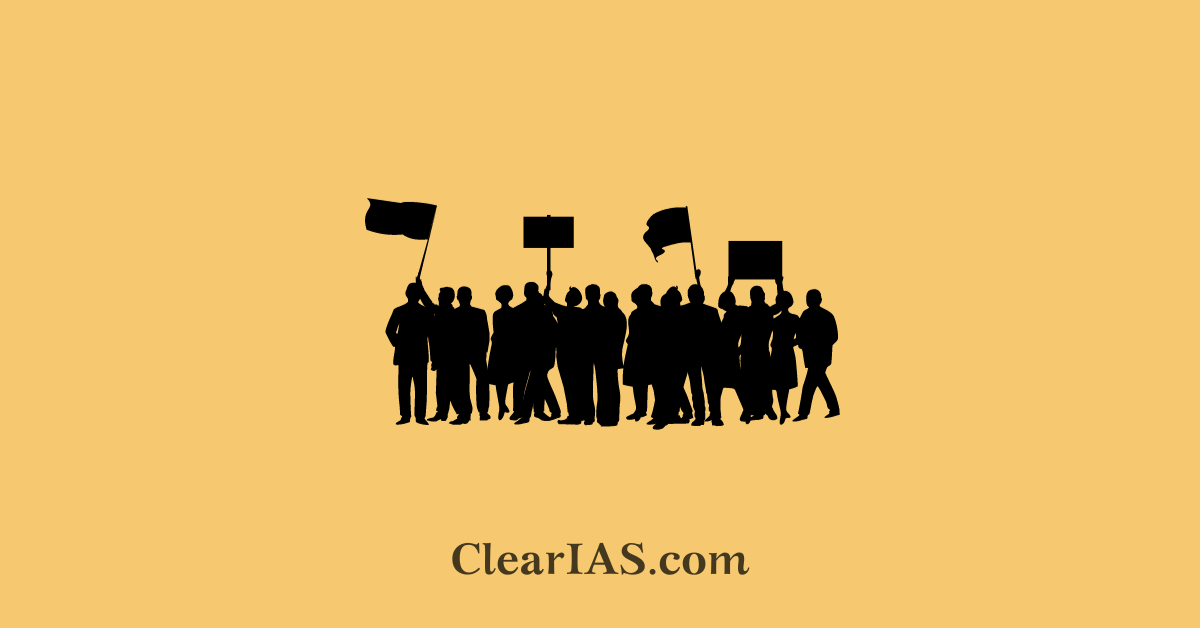 The Khalistan movement is a fight for a separate, sovereign Sikh state in present-day Punjab (both India and Pakistan). Since the 1970s, the movement has gained attention through various significant events. Read here to understand the complexities of the issue.
The Khalistan issue is the major reason for tension between India and Canada recently.
The Khalistan issue highlights the complexity and sensitivity surrounding this matter, as well as the challenges associated with managing diaspora communities, especially those with a history of conflict with their home country's government.
It is important to note that the majority of Sikhs do not support separatism; however, a vocal and well-organized group of Khalistan movement supporters in Canada has garnered media attention and influenced public opinion.
Khalistan issue
The Khalistan issue is a political and separatist movement that advocates for the creation of an independent Sikh state called "Khalistan."
The term "Khalistan" is derived from two Punjabi words: "Khalis," which means pure, and "Stan," which means land.
Supporters of the Khalistan movement seek to establish a sovereign Sikh state in the northern Indian region of Punjab (of both India and Pakistan).
The movement has historical, religious, and political dimensions:
Historical Background
The roots of the Khalistan movement can be traced back to the early 20th century when some Sikh leaders began advocating for increased autonomy and political rights within British India. However, the movement gained momentum in the 1970s and 1980s, marked by several significant events.
Operation Blue Star (1984): A major turning point in the Khalistan movement was the Indian government's military operation to remove Sikh militants from the Golden Temple complex in Amritsar, Punjab, in 1984. This operation, known as "Operation Blue Star," resulted in significant casualties and damage to the holiest Sikh shrine and inflamed Sikh sentiments.
Assassination of Prime Minister Indira Gandhi (1984): In retaliation for Operation Blue Star, Prime Minister Indira Gandhi was assassinated by her Sikh bodyguards in October 1984. This event triggered anti-Sikh riots in which thousands of Sikhs were killed in Delhi and other parts of India.
Punjab Insurgency (1980s): The 1980s saw the rise of Sikh militant groups, such as the Khalistan Commando Force (KCF), Babbar Khalsa, and others, which launched an armed insurgency in Punjab, seeking to establish Khalistan as an independent state.
The bombing of Air India (1985): Sikh militants were also blamed for the 1985 bombing of an Air India Boeing 747 flying from Canada to India in which all 329 people on board were killed off the Irish coast.
Operation Black Thunder (1986-88): Operation Black Thunder-I was conducted by the National Security Guard in April 1986 to flush out extremists and terrorists from Golden Temple Complex, Amritsar. The second part of the operation was code-named Operation Black Thunder-II and was conducted from 10 May to 19 May 1988.
The Indian government responded to the insurgency with a massive counterinsurgency campaign, which included alleged human rights abuses. This period was marked by violence, disappearances, and alleged extrajudicial killings.
By the early 1990s, the Sikh insurgency had largely been defeated by the Indian security forces, and many Sikh militant leaders were either killed or captured.
While the armed insurgency waned, residual support for Khalistan continued among some Sikh diaspora communities, primarily in countries like Canada, the United Kingdom, and the United States.
Advocacy and lobbying efforts for Khalistan still exist in some Sikh communities abroad.
The demand for Khalistan is not a mainstream political movement in India today. However, it remains a topic of debate and discussion, particularly among certain sections of the Sikh diaspora.
Geopolitical implications of the Khalistan issue
The Khalistan issue has significant geopolitical implications, primarily for India and its relations with other nations. It has the potential to affect diplomatic, security, and economic relations, and it remains a complex and sensitive matter for India's domestic and foreign policy.
India's Territorial Integrity: The Khalistan issue challenges India's territorial integrity and sovereignty. It is a secessionist movement that seeks to carve out a separate state from Indian territory. The Indian government considers this a threat to its unity and national integrity.
Relations with Pakistan: Historically, Pakistan has been accused of supporting and sheltering Sikh militants advocating for Khalistan. This has led to tensions and conflicts in India-Pakistan relations. The Khalistan issue has the potential to strain these relations further.
India-Canada relations: The issue has been a bone of contention in the bilateral ties. India has been upset about frequent demonstrations and vandalism by Sikh separatists and their supporters at Indian diplomatic missions in Canada. As of recently, the issue has put a hold on the trade treaty between the countries.
International Diplomacy: India has actively lobbied against any support for the Khalistan movement from foreign governments. The issue can impact India's diplomatic relations with countries that may be seen as supporting the movement or providing a platform for Khalistani separatists.
Security Concerns: The Khalistan movement has led to security concerns within India, with periodic outbreaks of violence and terrorism. Addressing these concerns can strain India's resources and attention.
Role of Diaspora: The Sikh diaspora, particularly in countries like Canada, the United Kingdom, and the United States, has played a role in advocating for Khalistan. This can influence the relationships between India and these countries.
Counterterrorism Cooperation: India's concerns about terrorism related to the Khalistan issue may lead to increased cooperation with other nations in counterterrorism efforts.
Human Rights Concerns: The handling of the Khalistan issue by Indian authorities has raised human rights concerns. International human rights organizations may engage with the issue, potentially affecting India's international image.
Domestic Politics: In India, the Khalistan issue has domestic political implications. It can be used as a political tool by different parties to gain support or criticize the government's handling of the situation.
Economic Ties: The geopolitical implications of the Khalistan issue can extend to economic ties. Trade and economic relations between India and other nations can be influenced by the political stance they take regarding the Khalistan movement.
The Khalistan issue can shape public opinion in India and other countries. It can lead to protests, demonstrations, and debates on issues related to sovereignty, self-determination, and human rights.
Way forward
It's important to note that the Sikh community is diverse, and not all Sikhs support the idea of Khalistan. Many Sikhs are committed to the principles of Sikhism, which emphasize peace, equality, and social justice, rather than separatism.
The Khalistan issue continues to be a sensitive and complex matter with historical, religious, and political dimensions, and it remains a topic of debate and discussion both in India and among Sikh communities abroad.
A peaceful, open, and honest dialogue with all stakeholders, including Sikh community leaders and organizations, is crucial. It's essential to understand their concerns and aspirations.
It is equally crucial to address extremist and radicalizing elements within the Sikh community or any other group that may be promoting separatism. Law enforcement agencies should work to prevent radicalization and extremism while respecting individual rights.
Watch the detailed video on the issue here.
Related article: Five Eyes Alliance
-Article by Swathi Satish