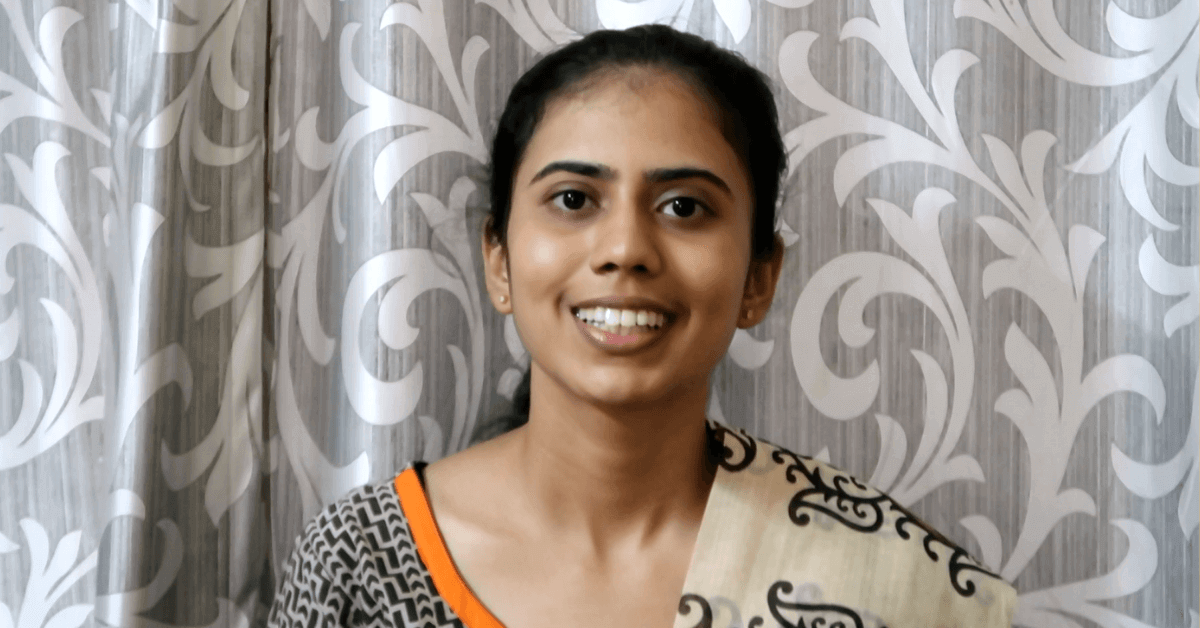 Meera K is not a typical topper who you will find in metros like Delhi. A native of a small town in Thrissur, Kerala, she is unique in many ways. Read to know more about Meera K IAS.
The success of Meera K is all about not following the traditional methods of preparation. She never copied any toppers' strategy.
The inspirational story of Meera K is about self-belief. It is about knowing ones own strengths and weaknesses.
It is about finding a personalised strategy for success!
Meera K: An engineer who quit her well-paying job to pursue civil services
Meera completed her B Tech in Mechanical Engineering from Government Engineering College, Thrissur in 2016.
She got a job in Bengaluru through campus selection. However, she had an inclination towards public service.
She gave her first attempt in UPSC Civil Services Examination in 2017 without much preparation. The result was as expected – didn't qualify.
She became more determined and thought of much more serious preparation for UPSC CSE. She quit her well-paying job.
However, she didn't take a flight to Delhi. Instead, she came back to Kerala to start her UPSC journey.
UPSC Journey of Meera K
Meera joined a few private institutes in Kerala. She had her own preference for General Studies, Optional Subject, and even Test Series.
Even though she joined coaching, she was not completely dependent on it.
She always believed in herself – and tried to invent a strategy based on her strengths and weaknesses.
In her second attempt, she qualified Prelims and Mains. Still, luck was not completely on her side. She missed the final selection by a narrow margin of 12 marks.
Bad luck continued her in the third attempt too. This time she missed Prelims by just one mark.
The setbacks only made Meera much more determined.
She joined ClearIAS Prelims Online Mock Test Series to ensure Prelims should never again be a bottleneck in her journey.
In her fourth attempt, she qualified Prelims, Mains, and Interview and landed as a UPSC Topper by securing All-India Rank 6!
Role of family in her success
"It was my mother who had motivated me to try for the exam. Even when I was doing my engineering, she used to tell me to take civil services as it has a lot to do for the public. Her constant motivation made me think about it. This is my fourth attempt and I am extremely happy," said Meera.
I never spend hours and hours for my preparation, says Meera K
"Apart from a good training in Thiruvananthapuram, I never actually spend hours and hours of my time for preparation. I just kept studying whenever I could find some spare time", said Meera.
Meera on UPSC Coaching
Meera says, "If one can afford to take coaching, he must go for it, but if not, it's important to have at least one person who can correct your answers and point out the mistakes."
Meera took training from both offline and online platforms.
Meera K IAS about ClearIAS
Meera was a regular user of the ClearIAS Mobile App.
"I am a paid user of ClearIAS Prelims Online Mock Test Series. I found the questions highly relevant from the UPSC Exam perspective", said Meera.
"The ease by which I can revise the answer key is definitely the highlight of ClearIAS Prelims Test Series. ClearIAS Answer Key is very concise, hence possible to revise it in under an hour. In many other platforms, it takes hours and hours to finish the tedious process". Meera added.
She also said that ClearIAS being a pan-India platform, the all-India ranking helped her to realise the actual exam competition and prepare accordingly.
Note Making has helped me a lot in UPSC Civil Services Examination, says Meera K IAS
Meera believes in the importance of self-notes for success in the UPSC Civil Services Examination.
For each topic mentioned in UPSC Syllabus, Meera prepared her own notes using pen and paper.
"I used ClearIAS website and ClearIAS App to refer various topics mentioned in UPSC Syllabus, particularly GS3″, said Meera.
Advice to UPSC Aspirants
"My advice to UPSC aspirants will be to formulate your own strategy for success. You may take the positives from mentors, toppers, or coaching institutes. But don't blindly follow or copy any strategy. Know your strengths and weakness and prepare your own personalised study plan", Meera concluded.