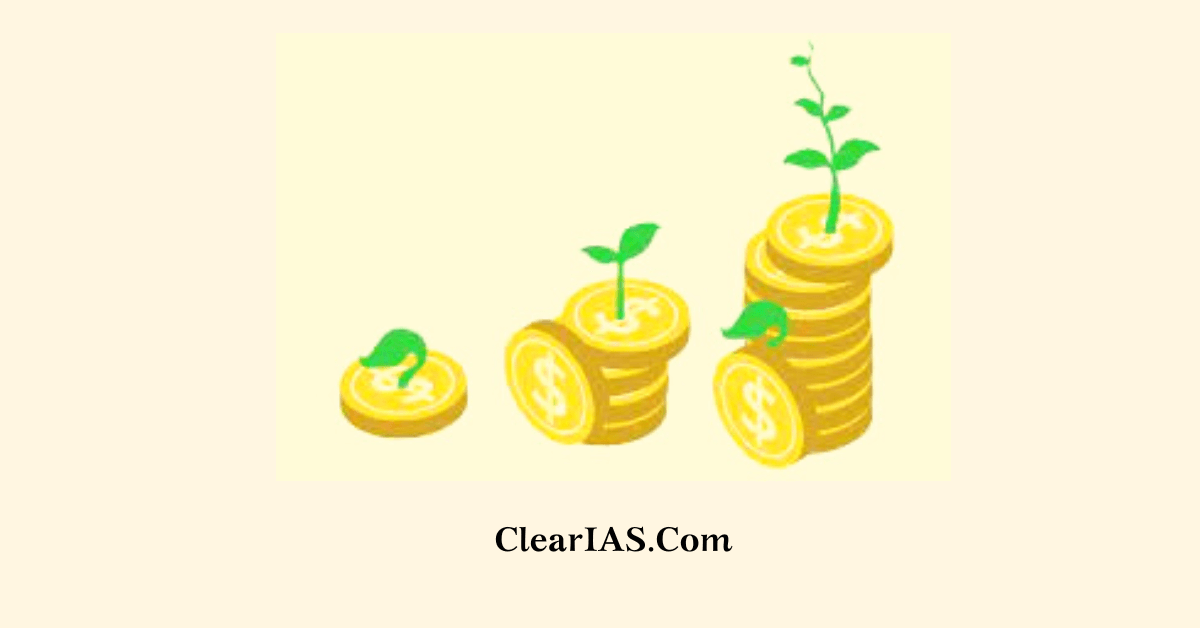 Microfinance Institutions are financial institutions that offer small loans to borrowers without access to banking services. Microloans, micro-savings, and microinsurance are some of the services including microfinance. Read on to know more.
The concept of small loans is different in different countries. All loans below Rs. 1 lakh can be categorized as microloans in India.
The interest rates provided by microfinance institution is lower than those charged by normal banks.
In India, a microfinance loan is described as a collateral-free loan issued to a household with an annual income of up to Rs 3 lakh.
They offer customers small loans and simple financing without requiring any collateral.
Also read: Indian Financial System
Different types of micro financial services providers for underprivileged people
Non-government organizations (NGOs)
Cooperatives
Community-based development institutions like self-help groups and credit unions
Commercial and state banks
Insurance and credit card companies
Telecommunications and wire services
Post offices and other points of sale – offering new possibilities.
Goals of Microfinance Institutions
Microfinance institutions are considered an efficient tool for reducing poverty. The main objectives of microfinance institutions are:
Offers support to the lower sections of society.
Encourage rural entrepreneurship and self-employment generation
Adopting an effective strategy to help eradicate poverty at a faster rate.
Ensure financial inclusion and accelerate the development process
Improvise the skill set among rural people
Also read: Climate Financing
Benefits of Microfinance Institutions
It increases the money available to the poorer sectors of the economy
Serving individuals with limited financial resources and marginalized sections of society such as the unemployed, and persons with impairments.
Families benefiting from microloans are more likely to provide better and continued education for their children.
Microloans help families to provide better and continued education to their children.
Challenges of Microfinancing Institutions
Eroding social objective: The social goal of MFIs—to enhance the lives of society's marginalised groups—seems to have been weakening over time as they pursue development and profitability.
Lending for Non-income Generating Purposes: The percentage of loans used for non-income generating purposes may be significantly greater than the RBI's limit of 30% of the MFI's total loans.
Inadequate Data: Despite the fact that total loan accounts have been rising, it is unclear how these loans will actually affect clients' levels of poverty because the available information is dispersed.
Over-indebtedness: The two main issues that are straining the microfinance sector in India are the expanding trend of consumers taking out multiple loans and ineffective risk management. The microfinance industry offers loans with no security, which raises the possibility of bad debts.
Regulatory Issues: Microfinance institutions have entirely different needs and organisational structures than other traditional lending institutions. The microfinance sector is finding it difficult to survive due to a lack of an adequate regulatory framework.
Poor structuring of organization: Lack of standardised data and fraud management system creates more NPAs and affects the credibility of the institution.
Way Forward
MFIs should concentrate on developing a scalable and sustainable microfinance strategy with a clear mission for both economic and social welfare.
The "stated purpose of the loan," which is requested from borrowers throughout the loan application process, needs to be confirmed at the end of the loan's term by MFIs.
All microfinance institutions should be encouraged by RBI to use a "social impact scorecard" to track their social impact.
Microlenders may have access to more affordable financing through alternative investment channels and innovative business models, this helps to create more opportunities for financial inclusion
Robust credit risk assessment mechanisms help to analyse current trends and understand of consumers borrowing behaviour
The need of the hour is to leverage technological solutions to build stronger customer relationships and empower existing customers.
Article written by : Aryadevi