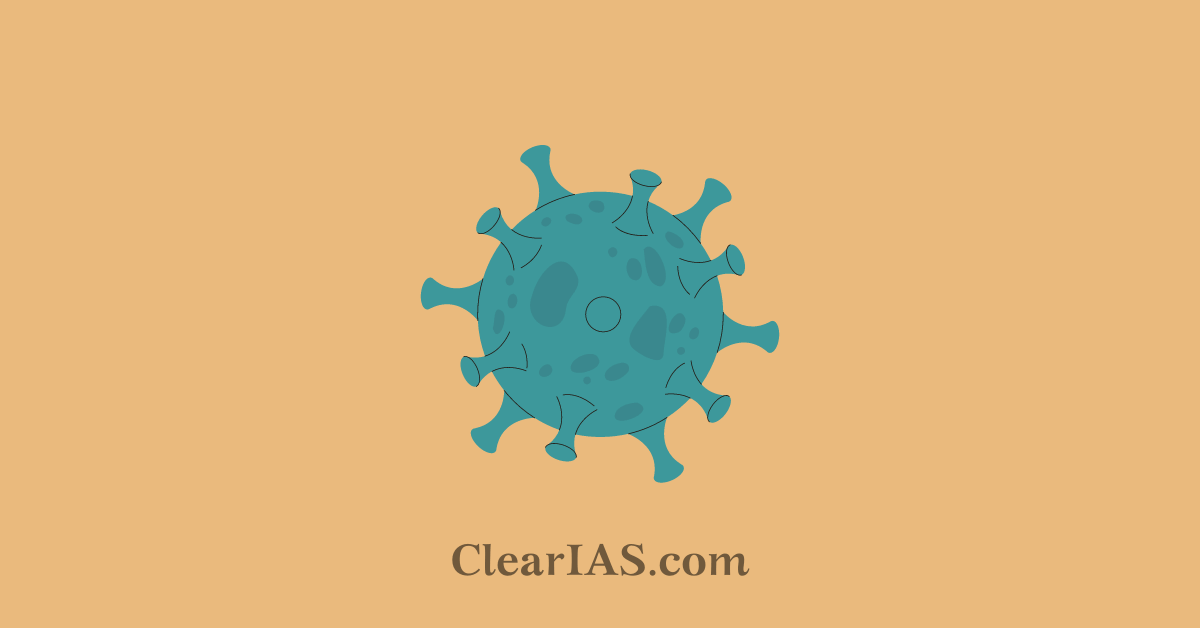 Monkeypox viral infection is being reported in several countries around the world. Read here to know more about the disease.
Monkeypox was first discovered in 1958 when two outbreaks of a pox-like disease occurred in colonies of monkeys kept for research, hence the name 'monkeypox.'
What is monkeypox?
Monkeypox is caused by the monkeypox virus, a member of the Orthopoxvirus genus in the family Poxviridae.
It is a viral zoonosis (a virus transmitted to humans from animals) with symptoms similar to those seen in the past in smallpox patients, although it is clinically less severe.
With the eradication of smallpox in 1980 and the subsequent cessation of smallpox vaccination, monkeypox has emerged as the most important orthopoxvirus for public health.
It primarily occurs in central and west Africa, often in proximity to tropical rainforests, and has been increasingly appearing in urban areas. Animal hosts include a range of rodents and non-human primates.
Animal-to-human (zoonotic) transmission can occur from direct contact with the blood, bodily fluids, or cutaneous or mucosal lesions of infected animals.
Monkeypox is transmitted to humans through close contact with an infected person or animal, or with material contaminated with the virus.
Monkeypox is usually a self-limited disease with symptoms lasting from 2 to 4 weeks. Severe cases can occur. The case-fatality ratio has been around 3–6% in recent times.
Symptoms:
The incubation period (interval from infection to onset of symptoms)  is usually from 6 to 13 days but can range from 5 to 21 days.
The infection can be divided into two periods:
The invasion period (which lasts between 0–5 days) is characterized by fever, intense headache, lymphadenopathy (swelling of the lymph nodes), back pain, muscle aches, and lack of energy. Lymphadenopathy is a distinctive feature of monkeypox compared to other diseases that may initially appear similar (chickenpox, measles, smallpox).
The skin eruption usually begins within 1–3 days of the appearance of fever.
Monkeypox virus
Monkeypox virus is an enveloped double-stranded DNA virus that belongs to the Orthopoxvirus genus of the Poxviridae family.
There are two distinct genetic clades of the monkeypox virus:
The central African (Congo Basin) clade
The West African clade.
The Congo Basin clade has historically caused more severe disease and was thought to be more transmissible.
The geographical division between the two clades has so far been in Cameroon, the only country where both virus clades have been found.
Host of monkeypox virus
Various animal species have been identified as susceptible to the monkeypox virus. This includes rope squirrels, tree squirrels, Gambian pouched rats, dormice, non-human primates, and other species.
Uncertainty remains on the natural history of the virus and further studies are needed to identify the exact reservoirs and how virus circulation is maintained in nature.
History of a monkeypox outbreak
Human monkeypox was first identified in humans in 1970 in the Democratic Republic of the Congo in a 9-month-old boy in a region where smallpox had been eliminated in 1968.
Since 1970, human cases of monkeypox have been reported in 11 African countries: Benin, Cameroon, the Central African Republic, the Democratic Republic of the Congo, Gabon, Cote d'Ivoire, Liberia, Nigeria, the Republic of the Congo, Sierra Leone, and South Sudan.
Since 2017, Nigeria has experienced a large outbreak, with over 500 suspected cases and over 200 confirmed cases and a case fatality ratio of approximately 3%. Cases continue to be reported until today.
In 2003, the first monkeypox outbreak outside of Africa was in the United States of America and was linked to contact with infected pet prairie dogs.
Monkeypox has also been reported in travelers from Nigeria to Israel in 2018, to the United Kingdom in 2018, 2019,  2021, and  2022, to Singapore in 2019, and to the United States of America in 2021.
In May 2022, multiple cases of monkeypox were identified in several non-endemic countries.
Therapeutics and vaccination for monkeypox
An antiviral agent known as tecovirimat that was developed for smallpox was licensed by the European Medicines Agency (EMA) for monkeypox in 2022 based on data in animal and human studies. It is not yet widely available.
Vaccination against smallpox was demonstrated through several observational studies to be about 85% effective in preventing monkeypox. Thus, prior smallpox vaccination may result in milder illness.
A still newer vaccine based on a modified attenuated vaccine virus (Ankara strain) was approved for the prevention of monkeypox in 2019. This is a two-dose vaccine for which availability remains limited.
Prevention
Raising awareness of risk factors and educating people about the measures they can take to reduce exposure to the virus is the main prevention strategy for monkeypox.
Reducing the risk of human-to-human transmission
Reducing the risk of zoonotic transmission
Preventing monkeypox through restrictions on animal trade
Smallpox and monkeypox
The clinical presentation of monkeypox resembles that of smallpox, a related orthopoxvirus infection that has been eradicated.
Smallpox was more easily transmitted and more often fatal as about 30% of patients died.
The last case of naturally acquired smallpox occurred in 1977, and in 1980 smallpox was declared to have been eradicated worldwide after a global campaign of vaccination and containment.
It has been 40 or more years since all countries ceased routine smallpox vaccination with vaccinia-based vaccines.
To ensure global preparedness in the event of the reemergence of smallpox, newer vaccines, diagnostics, and antiviral agents are being developed. These may also now be helpful for the prevention and control of monkeypox.
Monkeypox in news
Given the increasing reports of cases of monkeypox in non-endemic countries, the Union Health Ministry said on Tuesday while issuing 'Guidelines on Management of Monkeypox Disease'.
Previous year question
Q. Consider the following diseases: (2014)
Diphtheria
Chickenpox
Smallpox
Which of the above diseases has/have been eradicated in India?
(a) 1 and 2 only
(b) 3 only
(c) 1, 2 and 3
(d) None