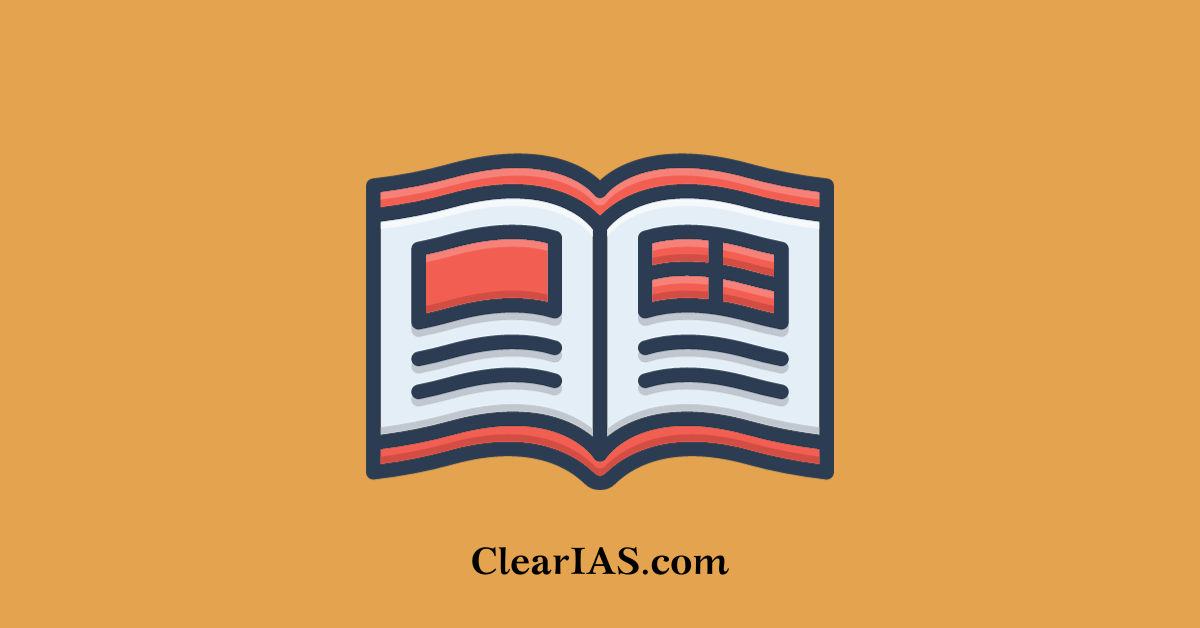 Just like books, there are various magazines which help IAS aspirants. But are they a must read? You all know that there are a lot of good books which help in UPSC Civil Services Exam preparation.
But is there any book, which is a must-read?
What about the best-selling book, which almost every aspirant has – Indian Polity by Laxmikanth?  OR the popular book on Indian Economy by Ramesh Singh?
There is no doubt that these books are highly helpful. But are there candidates who cleared the UPSC Civil Services Exam, without studying these books?
Yes. There are candidates who cleared by referring different books. For example Introduction to the Constitution of India by D.D Basu. There are other alternatives as well.
What is a must-read book or magazine?
A book or magazine becomes a must-read if you don't study it – you will lose marks or fail to get the selection.
Does UPSC recommend any book?
No.
UPSC just detail out the syllabus.
As UPSC does not prescribe any book or magazine, 'what is a must-read' and 'what is not a must-read' depends on individuals perception (and vested interests).
Having said that, there are a lot of magazines (many of them cost you just Rs.20 or Rs. 30 per month), which are really helpful for UPSC preparation. Let's see them all.
Useful Magazines for IAS preparation

Focus on the good analysis of diverse issues presented in these magazines. Also, don't miss the special issues.
1. Yojana
Yojana is a monthly magazine published by the Government of India, which is available to buy as hardcopy (Rs.20 only) and soft-copy. Yojana carries the message of economic development to the people. It strives to promote meaningful discussion on socio-economic issues.
Although Yojana is sponsored by government and is an official venture, it is in no way is restricted to expressing the government views alone; it attempts to give praise where praise is due and criticize with a constructive purpose. Yojana gives different shades of opinion and views on any issue and thereby presents a balanced picture.
Besides, English and Hindi, Yojana is published in Bengali, Tamil, Assamese, Malayalam, Marathi, Telugu, Gujarati, Urdu, Kannada, Punjabi and Oriya. You can buy Yojana from Bharat Kosh.
2. Monthly Review by the PRS
The monthly policy review by PRS is a good source to prepare all government policies, bills and programmes. It is very useful preparing current topics under UPSC CSE Mains GS Paper – 2 and GS Paper – 3.
3. Economic and Political Weekly (EPW)
The Economic and Political Weekly (EPW) is an Indian institution which enjoys a global reputation for excellence in independent scholarship and critical inquiry. You can read debates straddling economics, politics, sociology, culture, the environment and numerous other disciplines.
Students can subscribe to their print and online edition at subsidised prices.
4. Frontline
Frontline, the fortnightly English magazine from the stable of The Hindu, has been a distinguished presence in the media world. The topics Frontline covers range from politics, economics and social issues to the environment, nature, culture and cinema.
5. Science Reporter
Science Reporter is a monthly popular science magazine that has been published in India by the National Institute of Science Communication and Information Resources, a government agency based in New Delhi.
Today it is a popular platform for exchanging ideas about the state of science in the country, matters of science policy, and discussing the future course science in India should take. Besides, it is also a one-stop solution for students on the lookout for latest updates from the world of science.
6. Kurukshetra
While Yojana magazines provide content on one theme every month, Kurukshetra contains articles related to rural India and agriculture. Though not as important as Yojana in exam perspective, since this is a magazine by Government of India, it would help aspirants to get government perspectives on many topics.
7. Down To Earth
Down To Earth is a fortnightly on politics of development, environment, and health. Down To Earth is available in print – every fortnight they bring you detailed analysis and perspectives on the world around us. You can also get this print edition in digital form – download it on your IPAD or get a pdf copy.
8. Magazines by Websites or Coaching Institutes
Websites like ClearIAS release useful compilations every month – covering Current Affairs MCQs, Current Issues Analysis etc. You can get free PDFs from the ClearIAS store.