The status of women in India had been declining from ancient to medieval times – before promotion of equal rights by various reformers. But even today, women face inequality and subjugation. It is in this regard National Policy on Women 2016 gains significance.
National Policy for Women 2016
In 2016, the union government of India has unveiled the Draft National Policy for Women aimed at "re-scripting" women's empowerment by following a "socially inclusive rights-based approach." It was released by the Ministry of Women and Child Development (MWCD).
Status of women in India
In ancient India, it is believed that women enjoyed almost equal status with men – particularly in the early Vedic Period.
But with the coming of Manusmriti, the status of women was relegated to a subordinate position to men.
During the medieval period, the condition of women got worsened with the advent of Muslim rulers in India.
Reformers like Raja Ram Mohan Roy worked for women upliftment and empowerment.
The Constitution of India has given special attention to the needs of women in India to enable them to exercise their rights on equal footing with men and participate in national development.
Provisions in the Indian Constitution to safeguard women's rights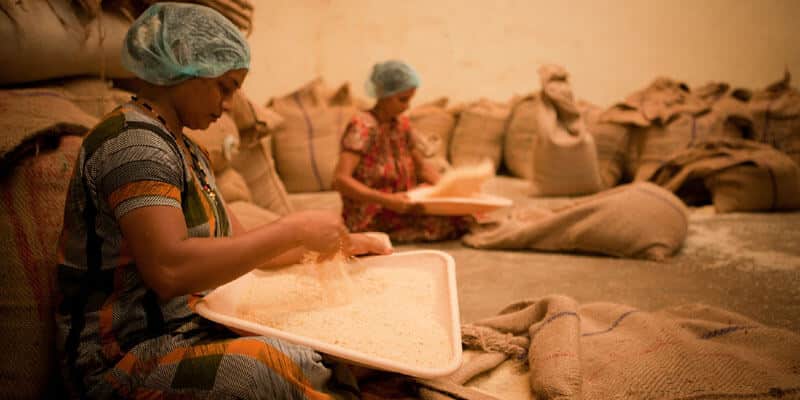 The constitution aims to make specific provisions for women in India.
Preamble:
The Preamble to the Constitution of India assures justice, social, economic and political; equality of status and opportunity and dignity to the individual. Thus it treats both men and women equal.
Fundamental Rights:
Article 14 ensures to women the right to equality.
Article 15(1) specifically prohibits discrimination on the basis of sex.
Article 15(3) empowers the State to take affirmative actions in favour of women.
Article 16 provides for equality of opportunity for all citizens in matters relating to employment or appointment to any office.
(To know more about the Fundamental Rights, click here)
Directive Principles of State Policy:
Article 39 (a) provides that the state direct its policy towards securing for men and women equally the right to an adequate means of livelihood.
Article 39 (d) mandates equal pay for equal work for both men and women.
Article 42 provides that the state make provision for securing just and humane conditions of work and for maternity relief.
(To know more about the Directive Principles of State Policy, click here)
Why does India need a National Policy for Women?
Given the long-term nature of issues which impact on women in India, there is a need to strengthen the processes that promote all-round development of women by focusing on a coordinated approach for implementation of the schemes of the concerned Ministries/Departments and by creating an enabling environment conducive to social change.
Despite the special measures that the state has taken for the welfare of the women in India, they are facing problems like feminization of poverty, inadequate investment in social sectors, increasing violence against women and stereotyped portrayal of women in society.
Since 2001, when the last National Policy for Empowerment of Women in India was formulated, the concept of women empowerment has seen changes, from being recipients of welfare benefits to the need to engage them in the development process, welfare with a heavy dose of rights. This draft policy has tried to address this shift. It will define the government's action on women in India in the next 15-20 years.
Previous legislation and policies for women
In 1976, National Plan of Action (1976) was enforced providing guidelines based on United Nations 'World Plan of Action for women' with special attention to areas of health, family planning, nutrition, education, employment, legislation and social welfare for formulating and implementing of action programmes for women.
During the 7th Plan period, the National Policy on Education 1986 was adopted which focused on providing educational opportunities to women.
The reservations provided to women through the 73rd and 74th Constitutional Amendment Acts of 1992 in local bodies has enabled them to be brought to the centre-stage in the nation's efforts to strengthen democratic institutions.
The Government of India had adopted the National Policy for Empowerment of Women in 2001 with the objective to bring about the advancement, development and empowerment of women and to eliminate all forms of discrimination against women. It was directed towards achieving inclusive growth with special focus on women.
India is also a signatory to a number of UN conventions, Primarily Convention on Elimination of all forms of Discrimination Against Women (CEDAW), Beijing Platform for Action and Convention on Rights of the Child.
Welfare schemes for women in India
Beti Bachao Beti Padhao
It aims at taking coordinated and convergent efforts are needed to ensure survival, protection and education of the girl child.
Support to Training and Employment Programme for Women (STEP)
It is a Central Sector Scheme launched in 1986-87, seeks to upgrade skill of poor and assetless women and provide employment on a sustainable basis by mobilizing them in viable cooperative groups, strengthening marketing linkages, support services and access to credit.
Rajiv Gandhi Scheme for Empowerment of Adolescent Girls (RGSEAG) – 'SABLA'
It is a Centrally-sponsored scheme was approved by the Government to meet nutritional needs and to provide vocational training for girls above 16 years of age for their economic empowerment.
Rashtriya Mahila Kosh – (National Credit Fund for Women)
The Rashtriya Mahila Kosh (National Credit Fund for Women) was set up in 1993 with a corpus of Rs. 31 crores, against the backdrop of socio-economic constraints faced by poor women to access micro – credit from the formal financial system in the country, especially those in the rural and in unorganized sectors.
Indira Gandhi Matritva Sahyog Yojana (IGMSY) – Conditional Maternity Benefit (CMB) Scheme 
It is a Conditional Cash Transfer scheme for pregnant and lactating women to contribute to the better enabling environment by providing cash incentives for improved health and nutrition to pregnant and nursing mothers.
Ujjwala Scheme
Ujjwala is a comprehensive scheme that was launched in 2007 for prevention of trafficking and rescue, rehabilitation and reintegration of victims of trafficking for commercial sexual exploitation.
SWADHAR (A Scheme for Women in Difficult Circumstances)
It aims at the protection of women, especially in a difficult circumstance like widows, destitute and deserted women, women ex-prisoners, victims of sexual abuse and crimes, including those trafficked and rescued from brothels, migrant or refugee women who have been rendered homeless due to natural calamities.
Key features of the Draft National Policy for Women, 2016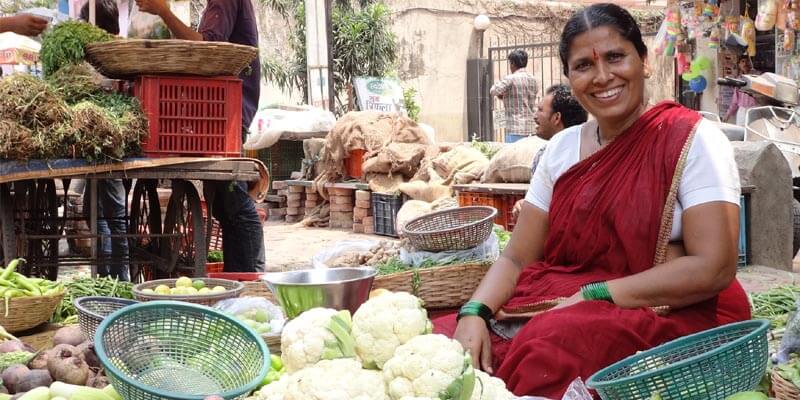 The policy is roughly based on the Pam Rajput Committee report set up by the MWCD in 2012 which submitted its recommendations in 2016, including a suggested national policy for women and an action plan to end violence against women.
Maternal and prenatal mortality will remain a priority area, focusing on a coordinated referral transport system for safe deliveries and emergency obstetric care to be made available in difficult, remote and isolated areas.
It aims to implement "a gender transformative health strategy" which shifts the focus of family planning efforts from female sterilisation to male sterilisation.
It focuses on prioritising the nutrition of women of all ages and strengthening geriatric services to address women aged above 60, who form 8.4% of the population.
It tries to addresses the problem of navigating the distance from home to school by suggesting "innovative transportation models" such as "cluster pooling of minibuses." to enrol more girls in secondary schools and retain current girl students.
The policy talks about engaging men and boys through advocacy, awareness generation programmes and community programmes to instil respect for women in men from a young age.
It also takes note of more women taking recourse to artificial reproductive techniques. It proposes efforts to ensure the rights of surrogate mothers, commissioning mothers along with those of the children born through surrogacy.
It mentions designing "a comprehensive social protection mechanism" to address the vulnerabilities of widows, single, deserted, separated and divorced women and create opportunities for them such as building a 1000-room shelter for widows and other vulnerable women in Vrindavan.
Another area of concern the policy focuses on is the trafficking of women. The draft policy features efforts to develop a compatible and comprehensive database on violence against women, strict monitoring of the response of (law) enforcement agencies to violence against women, the time-bound trial of heinous crimes against women, strengthening naari adalats and family courts, etc.
It also focuses on increased participation of women in workforce and politics (through need-based training), narrowing the gender-based wage gap, creating entrepreneurial  opportunities for women (through schemes like E-haats), recognising women's unpaid work (at home) in terms of economic and societal value, achieving gender equity in agriculture, effective implementation of the legal provisions to ensure rights of women to immovable properties as well as the skill development of women in traditional, new and emerging areas.
The policy aims at bettering security environments with initiatives, such as one stop centres, women helplines, mahila police volunteers, reservation of women in the police force, creating immediate response mechanism through panic buttons in mobile phones, public and private transport and surveillance mechanisms in public places.
You can download the draft national policy for women here.
Conclusion
Though the policy aims at women empowerment and tries to take into consideration the interests of the women, it is silent about the issue of Marital rape. In addition to more traditional women's empowerment programmes, the policy claims to recognise complexities in gender roles brought about by "the new millennium, and the dynamics of a rapidly changing global and national scenario".
However, making legislations alone is not sufficient. There is a need for ushering in changes in the societal attitude towards women and usher in behavioural changes involving men and boys and institutions of family and women's organizations. Only then, we can go ahead in the direction of making women have equal rights and provisions as men.
Probable Question for Mains from this topic
(Qn) Do you think India needs a national policy for women in order to make them more empowered and stand equal to other sections? Discuss the key features of the National Policy on Women recently drafted by the Central government?
Article by: Pooja Chaudhary