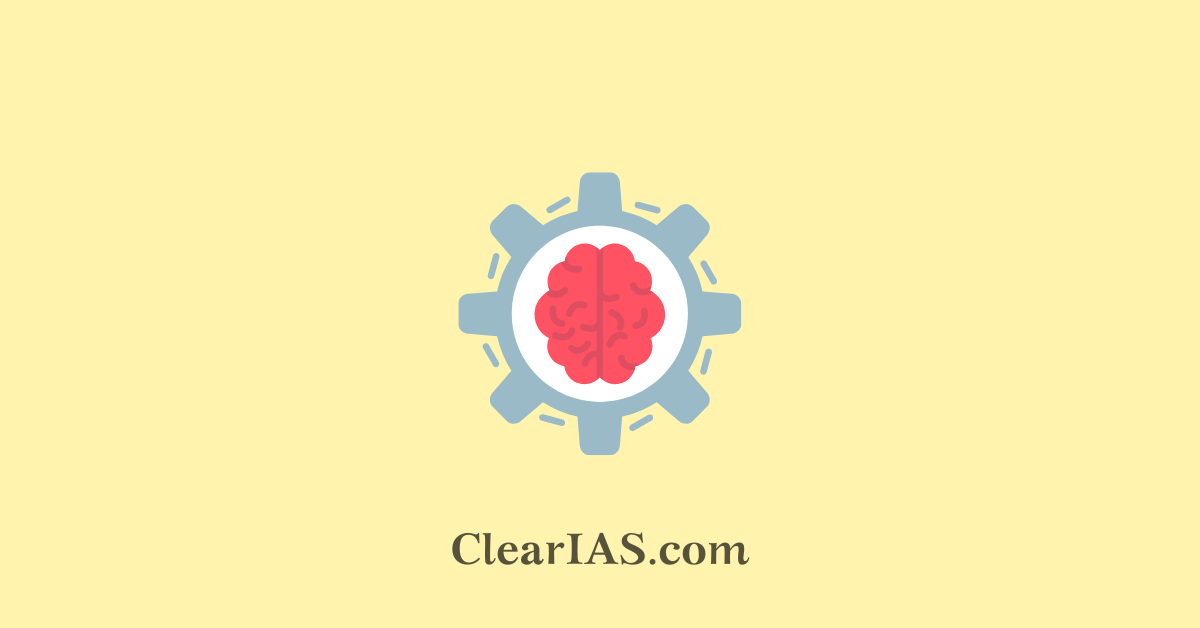 Neurotechnology is a fast-expanding field dedicated to understanding the brain and creating technologies that interact with it. Numerous health problems might be resolved by neurotechnology, but it could also access and modify people's brains and generate data on our identities and feelings. Read here to learn more.
An international conference to provide an ethical framework for the use of neurotech devices that transmit brain-wave data to computers through dry electrodes and implants will be held at UNESCO headquarters in Paris.
The need for an ethical framework at the international level similar to one for artificial intelligence has led to the conference. It will lay the foundation for a global ethical framework guided by a report by UNESCO's International Bioethics Committee on the "Ethical Issues of Neurotechnology".
Neurotechnology
All technologies created to comprehend the brain, visualize its functioning, and even manage, restore, or enhance them are included in the field of neurotechnology.
Even though electroencephalography has been around for, over a century, brain imaging with magnetic resonance imaging (MRI) scans marked the first significant advancement in this discipline in recent years.
Researchers have been able to determine whether parts of the brain are active or inactive during particular activities thanks to this technology, among other things.
This technology has assisted us in overcoming a variety of problems, from bioelectronic medicine that enhances the quality of life to brain imaging that transforms how we think about human consciousness.
Neurotechnology has greatly advanced medical treatments since it has been carefully monitored in the medical field.
It has demonstrated a strong potential to enhance the lives and general well-being of those who suffer from paralysis, neurological conditions, and mental problems.
Neurotechnology has reached other areas that normally go unnoticed, ranging from the development of drugs to treat mental disorders such as depression, insomnia, or attention deficit disorder.
Neurotechnology uses different techniques to record brain activity and stimulate parts of the brain at will. Non-invasive techniques are those that allow action from the outside, while invasive techniques require the implantation of electrodes through surgery.
Electroencephalogram (EEG) is the oldest non-invasive technique and records the electrical activity of the brain using electrodes placed on the scalp.
Functional magnetic resonance imaging (fMRI) measures brain activity by detecting changes in brain blood flow using high resolution. It is a more costly process.
Functional near-infrared spectroscopy (fNIRS) uses hand-held sensors placed on the scalp and it has a lower resolution than fMRI.
Implantation of microneedles is an invasive technique that involves inserting tiny electrodes into the cerebral cortex. The signals are very clear but reach a very limited area.
Applications of neurotechnology
Using real-time EEG or fMRI, someone can be taught to control their central nervous functions, such as their heartbeat.
Behavioral and molecular neuropharmacology benefit from a better understanding of the nervous system to develop more effective drugs.
Neuroprostheses are devices able to replace motor, sensory or cognitive abilities damaged as a result of injury or disease.
Brain-computer interfaces are fundamental in the development of new sensors and prostheses, allowing signals to be sent and received in real-time.
The combination of neurotechnology, genetics, and optogenetics allows specific genes in neural tissue to be switched on or off using focused light.
Also Read: Artificial Neural Network
Ethics of neurotechnology
UNESCO recognizes its benefits but also the potential ethical issues and problems particularly with its use of non-invasive interventions.
Unlike many other frontier technologies, neurotechnology can directly access, manipulate and emulate the structure of the brain, and with it produce information about our identities, our emotions, and our fears.
Combined with artificial intelligence, its resulting potential can quickly become a threat to notions of human identity, human dignity, freedom of thought, autonomy, (mental) privacy, and well-being.
Neurotechnology and artificial intelligence have become increasingly intertwined. This presents new challenges.
Ethical and human rights implications are amplified further by this rapid convergence.
In addition, the worldwide lack of solid governance and regulation in this area is worrisome.
Examples
Companies can use neural data obtained from non-invasive neurotech devices for marketing purposes.
By detecting signals related to our preferences and dislikes, these companies can influence customers' behavior for profit maximization.
This raises alarming questions about surveillance, marketing tactics, and political influence on our most private thoughts and emotions, ultimately threatening our democracies and the foundations of society.
The deployment of neurotechnology could also exacerbate existing social inequalities.
If access to advanced neurotechnology is limited to the wealthy, it could further increase the gap between this social group and others, whether at the international, national, or local level.
This can lead to social tensions and conflict.
Advances in neurotechnology require a parallel evolution of neuro rights.
Shortly, private companies could have access to the vast amounts of data that neurotechnological devices will yield.
These rights would focus on the protection of such personal information and the prevention of risks arising from it, such as epigenetic modifications, neuropsychiatric complications, or its use for biohacking.
Also read: Nanotechnology in Health
In news
UNESCO will organize an International Conference on the Ethics of Neurotechnology on the theme "Building a Framework to Protect and promote human rights and fundamental freedoms" at UNESCO Headquarters in Paris.
The Conference will explore the immense potential of neurotechnology and address the ethical challenges it poses to human rights and fundamental freedoms.
It will bring together policymakers and experts, representatives of civil society and UN organizations, academia, media, and private sector companies, to prepare a solid foundation for an ethical framework for the governance of neurotechnology.
Way forward
It is essential to make sure that patients have a thorough grasp of the dangers, advantages, and potential results of neurological therapies.
Healthcare professionals should have open and detailed conversations with patients, giving them the facts, they need to choose the best course of therapy.
Evaluating the ethical implications of neurology research and therapies can be aided by the establishment of independent, interdisciplinary ethical review committees.
In neurology, maintaining patient confidentiality and privacy is crucial.
Access to neurological treatments and interventions may be restricted due to financial constraints, geographical restrictions, or societal inequalities.
-Article written by Swathi Satish