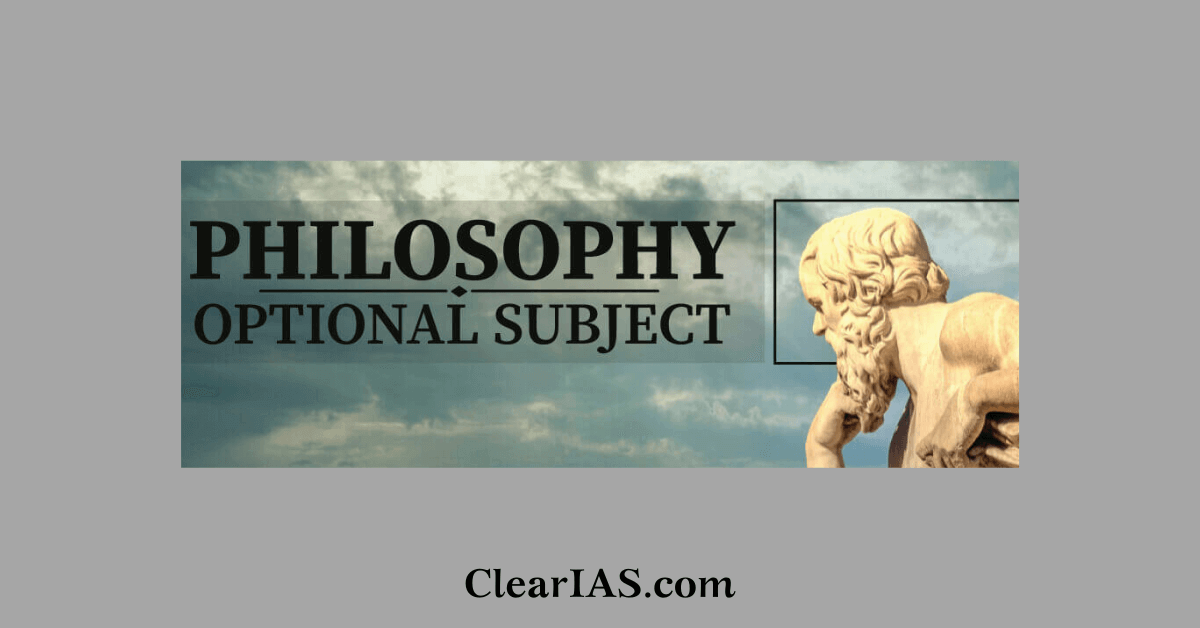 Philosophy is among the favorite optional subjects of Civil Services aspirants though classroom coaching is not extensively available for the subject through out India like History or Public Administration.
The subject can be covered without any classroom coaching, if the candidate is focused and has right guidance and materials. Communication with successful candidates who has taken Philosophy as their optional subject will definitely help.
As per the changed syllabus, a command over philosophy will turn out to be beneficial not only in optionals, but also in GS papers like Ethics (GS Paper 4). Listing below certain useful books for Philosophy preparation for IAS Exam.
Recommended Books for Philosophy – Civil Services Books – Mains Exam