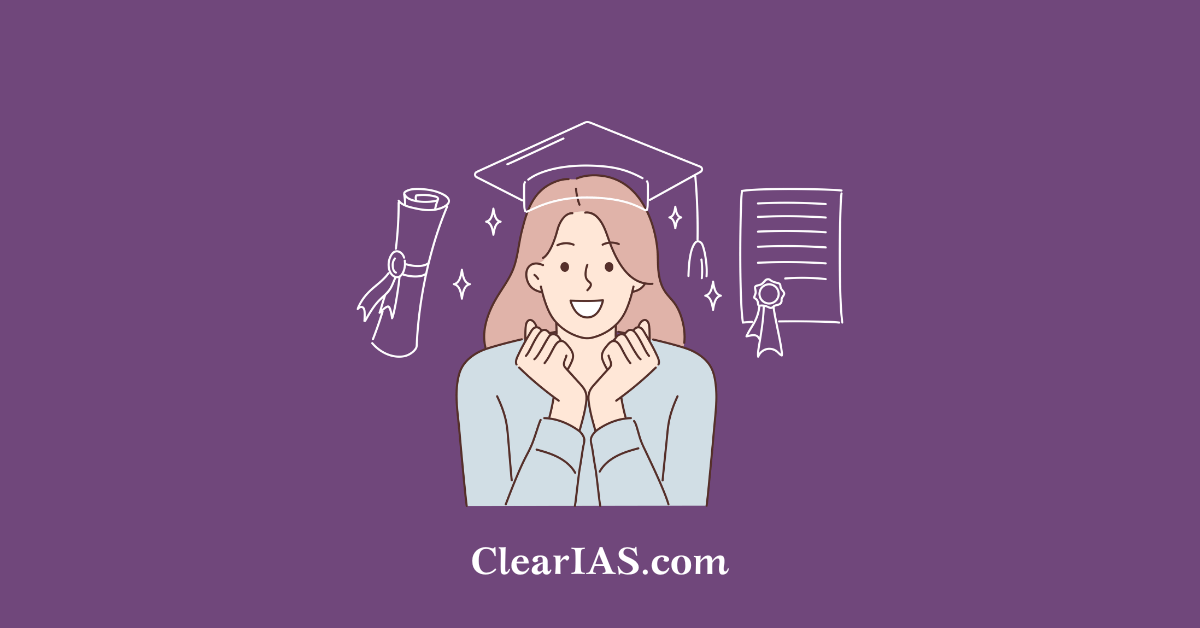 We all love to find excuses. Age, gender, marital status, financial background, lack of facilities, work-pressure – these are only some of the excuses one can make. But not Poonam Dalal. Her story is a story of hard work and willpower. It is a story which portrays up to what level ordinary Indian women can rise if she thinks she can. It's a story which can inspire not only thousands of women but also men.
ClearIAS Team came to know about Poonam Dalal, when she sent us a thank you mail once she cleared the toughest exam in the country – UPSC Civil Services Exam – more popularly known as IAS Exam. More about that later. Now more into the life of Poonam Dalal, who is currently serving as the ACP Vigilance Gurgaon.
From a primary teacher to ACP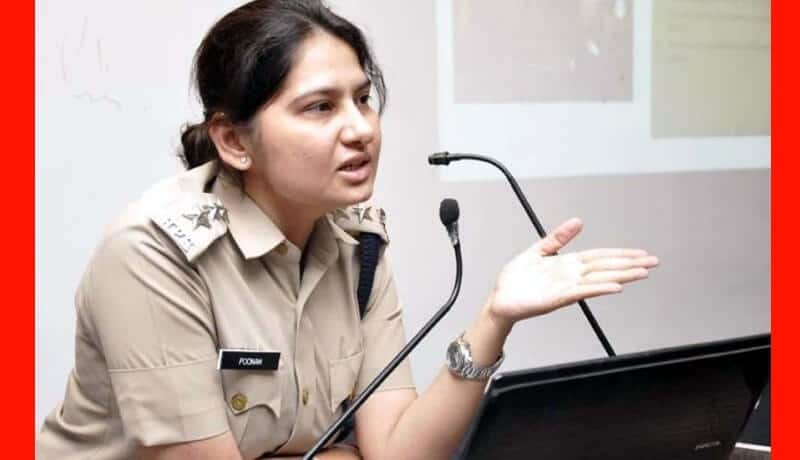 Poonam Dalal says she is slightly different from many others yet at the same time very similar to a lot of us. She has her ancestral roots at Chhara village in Jhajjar District, Haryana. But she was born and brought up in Delhi.
Poonam started her career as a primary teacher in a government school at Delhi. Along with the job she did her graduation as an external student from Delhi University.
After completing her graduation she appeared for different Bank PO Exams and SSC Graduate Level Exam and cleared all of them. SBI PO, SBI Associates PO, Union Bank Of India PO, SSC Graduate Level 2005 etc are some of them.
She finally chose SBI PO. She regrets that there was nobody to guide me about UPSC Exam.  (Had there been somebody at that time to guide her about UPSC Exam, you would have been reading this interview much earlier!)
She also shares the fact that at that stage she used to be very under-confident about her chances at CS Examination. She says, "I am sharing these thoughts so that all of those who are somehow feeling the same as I had once been, can come out of it and not repeat the mistake which I did".
After 3 years in SBI, she joined the Income Tax Department securing a very decent rank (7) at all India level in SSC graduate level Examination 2006 which gave her the confidence of writing UPSC. This is also a time she realised that being a General Category candidate her attempts were going to be wasted anyhow because of her age (Poonam was around 28 by then, and 30 was then the upper age limit for General Category candidates.)
She gave her first attempt at UPSC CSE in 2009 at the age of 28 and got Railways (RPF).
She didn't join that service and sat for CSE 2010. She again got Railways, but a different service (IRPS).
Meanwhile, she had cleared Haryana PSC and joined as Dy.SP in Haryana Police in 2011.
Wait; the story is not over yet!
In 2011, she couldn't qualify Prelims. She thought her tryst with UPSC was over due to the age-limit. (As hinted before it was only 30 years for general category candidates then, and even now it's only 32 years).
'Fortune favors the brave' – many say. Life has kept more surprises for her. In 2015, because of agitations and petitions from candidates who were affected by pattern change in 2011, the government gave an extra attempt to all those who wrote for Civil Services Exam in 2011. Thus, Poonam got an opportunity to appear again for UPSC.
9 months pregnant at the time of Prelims; had to take care a 3 months old baby while writing mains!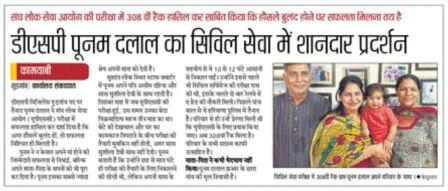 This attempt came as a great challenge as Poonam was out of touch with preparation, being working 24*7 in police force. Much more than that she was 9 months pregnant at the time of prelims. She cleared UPSC prelims in flying colors by self-study. While preparing for mains she had also to take care of her son who was just 3 months old. It was never easy. But as Poonam puts it, she got her best rank in her most challenging circumstances – all India rank 308! CSE 2015 Roll number: 0506094.
ClearIAS receives Thank You mail from Poonam Dalal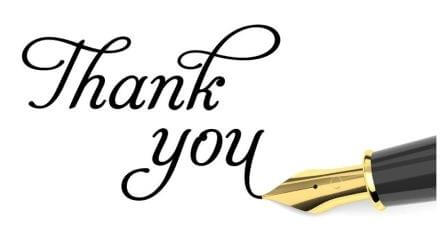 It is the policy of ClearIAS that we should not claim the success of toppers unless the toppers themselves share their success with us. ClearIAS  – as self-study package for UPSC Civil Services exam – has been providing free online study materials and test-series for Prelims at a very affordable price, but we believe we have no rights to brag about the results. It's only the brilliance and hard work of our students which resulted in their success. We only guide them. We just give assurance that if you have potential, even by self-study you can clear IAS exam.
Nothing is more rewarding to us than our students/readers sharing the success moment with us. Poonam Dalal did. Even at the success moment, she is very humble. We are publishing her testimonial, thinking that this would give confidence to thousands of followers of ClearIAS who cannot afford expensive classroom coaching, but depend on our guidance for self-study. This is her mail to clearias.com.
Hello sir,

I am writing this mail to thank you for your website (www.clearias.com) for helping me prepare for UPSC CSE 2015. I am currently posted as ACP Vigilance Gurgaon (through state services batch 2011 Haryana Police Services) and had earlier also been selected in UPSC allied services of railways twice in CSE 2009 and CSE 2010. I appeared in CSE 2015 because of the extra attempt provided to CSE 2011 candidates.

 

Working 24*7 in the police for the last 5 years and been out of touch  with the preparation, I took the guidance from your website, especially the ClearIAS prelims test series. I bought it and found it to be the best available online.

 

Also, last year the attempt was more difficult for me as I  gave the prelims while I was 9 months pregnant and mains with my 3-month-old son. So , you can very well understand how I would have managed. I want to thank you personally, but I  am not having your contact no. If possible then please provide me the same. Anyhow, accept my sincerest gratitude for being a beacon of hope for students of self-study like me. Thanks a lot.

 

Keep the  good work going. You yourself don't know how much helpful you are to so many students in this vast ocean of confusing preparation.

 

Thanks again

Regards

Poonam
ClearIAS wishes Poonam all the very best in life and career!
Thanks a lot Poonam Dalal to find time to write to us, share the credit of her success to us, and enquire the person behind. ClearIAS salutes hardworking modern women like Poonam. We wish her to become a role model for a better India.