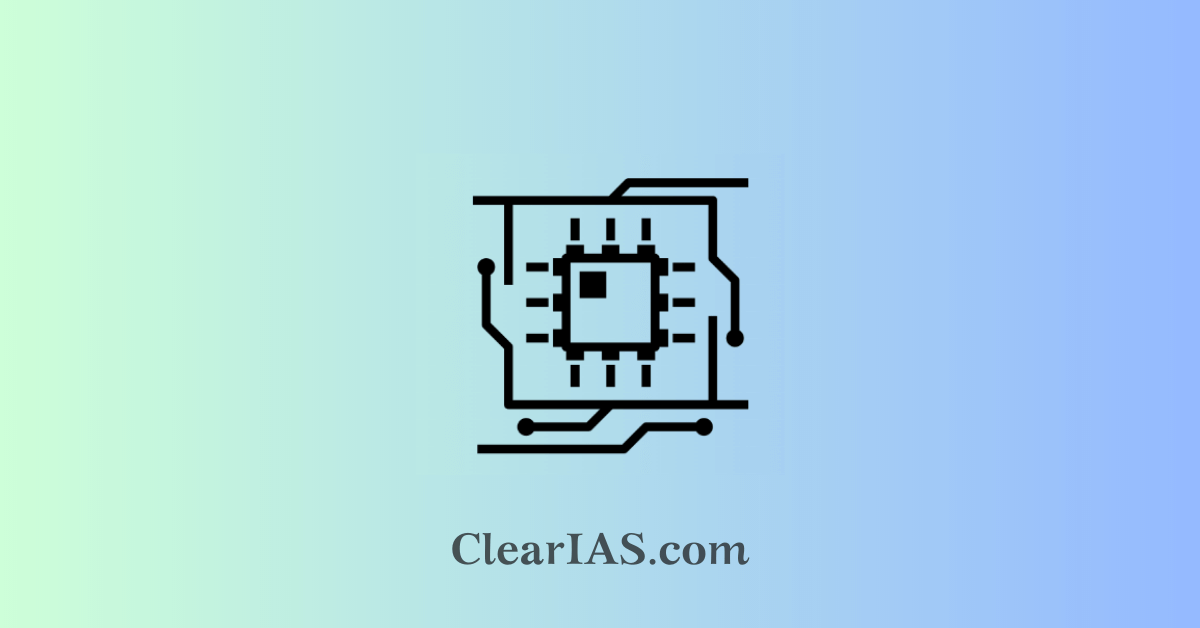 The semiconductor industry in India has become an inseparable part of almost all sectors. It has emerged as one of the most important industries. It forms an essential part of all electronic items. It defines how efficiently and smartly we live. Read here to learn more about the industry.
Semiconductors or chipsets are used in all modern electronic devices and technologies, with a range of applications that range from electronic products and IT hardware to defense technology, industrial electronics, medical electronics, automation (workplace, healthcare, manufacturing, etc.), and Internet of Things (IoT).
India has become the hub for semiconductor design with nearly 2,000 chips being designed per year and more than 20, 000 engineers working in various aspects of chip design and verification.
India is also trying to attract foreign investments and partnerships in the industry. Recently, the US Semiconductor Industry Association (SIA) and the India Electronics and Semiconductor Association (IESA) decided to form a private sector task force to strengthen bilateral collaboration in the global semiconductor ecosystem.
Semiconductor industry in India
The semiconductor industry is divided into fables, which deal with the designing and fabrication part, also called the semiconductor foundry, where the final microchip is manufactured.
Within semiconductor design, there is very large-scale integration (VLSI) design, embedded software, and electronic design automation (EDA).
According to the India Electronics and Semiconductor Association (IESA), semiconductor consumption in India was worth US$21 billion in 2019, growing at a rate of 15.1 percent.
Research and development in this industry, which includes electronic products and embedded systems, generated about US$2.5 billion in revenue.
India has seen growth in consumer electronics as a business and market, especially in the past 10 years.
TVs and music systems, and a growing awareness/ need for white goods seeded the initial growth in the 1970s and phones in the 1980s and 1990s.
The past decade has seen a growing demand and market for smartphones, intelligent vehicles, renewable energy (especially solar photo-voltaic), solid-state lighting (LEDs), electronics in the healthcare sector, tablets, increasingly sophisticated displays, etc.
Local electronics consumption is expected to touch US$ 400 billion by 2020, which translates into a chip market of between US$ 50 billion and US$ 60 billion.
Over the last two years, chip consumption has increased by 61.44 percent to US$ 8.25 billion.
Major investments through foreign direct investment (FDI) have been attracted by the electronic sector in the past few years.
To overcome the capital-intensive hurdles, the Indian government is actively seeking foreign capital to set up semiconductor manufacturing facilities in the country.
Challenges
India's desire to produce semiconductor chips appears to have hit a roadblock due to difficulties finding the correct technology, an application losing out due to a postponed merger, and an unworkable concept.
India has selected electronics manufacturing as a crucial industry to support its growth in the years to come by creating items both for the home market and for export to other countries.
While some manufacturing initiatives, like that for smartphone production, have gained traction in the nation with Apple taking the lead, the overall process is mostly focused on assembling various imported components.
India lags in the establishment of semiconductor wafer fabrication (FAB) units due to a weak ecosystem and shortage of resources as compared to more competitive bases like China and Vietnam.
Semiconductor FAB units require huge investments, gallons of water for production, uninterrupted electricity supply, high operating costs, and the need for frequent technology replacement.
This is why India's contribution to the industry has focused on its technical competencies in R&D, design, etc. due to its talent pool in IT design and R&D engineers.
Government initiatives for the semiconductor industry
In early 2021, the Indian government sought proposals from interested applicants to either set up (and/or expand) semiconductor wafer/device fabrication plants (FABs) in India or their acquisition outside India.
In late 2021, the government unveiled the Program for Development of Semiconductors and Display Manufacturing Ecosystem in India for the development of a sustainable semiconductor and display manufacturing ecosystem in India.
Another scheme for setting up of Compound Semiconductors / Silicon Photonics / Sensors Fab and Semiconductor Assembly, Testing, Marking, and Packaging (ATMP) / OSAT facilities in India has been announced.
Design Linked Incentive (DLI) Scheme with 3 components- Chip Design Infrastructure Support, Product Design Linked Incentive, and Deployment Linked Incentive.
The Government of India has approved plans to set up two chip-making facilities in Greater Noida in Uttar Pradesh (about 40 km from New Delhi) and Prantij in Gujarat (about 50 km) from Gandhinagar.
It has approved three projects worth Rs 200 crore (US$ 31.64 million) under the Electronic Manufacturing Clusters (EMC) scheme
The Indian Government has fast-tracked the process of setting up centers of the National Institute of Electronics and Information Technology (NIELIT) in Northeast India.
India Semiconductor Mission
India Semiconductor Mission (ISM) is a specialized and independent Business Division within the Digital India Corporation that aims to build a vibrant semiconductor and display ecosystem to enable India's emergence as a global hub for electronics manufacturing and design.
The Semicon India program for the development of a sustainable semiconductor and display ecosystem was approved in 2021.
Semicon India Program aims to provide attractive incentive support to companies/consortia that are engaged in Silicon Semiconductor Fabs, Display Fabs, Compound Semiconductors / Silicon Photonics / Sensors (including MEMS) Fabs, Semiconductor Packaging (ATMP / OSAT), and Semiconductor Design.
The program will give an impetus to semiconductor and display manufacturing by facilitating capital support and technological collaborations.
Recent news
China has recently announced that it will impose export controls on gallium and germanium, which are essential for semiconductor manufacturing, starting from August 1, 2023.
Recently, Taiwanese firm Foxconn pulled out of its joint venture with Vedanta which was for semiconductor manufacturing in India.
Way forward
Modern electronics, which are the backbone of Industry 4.0's digital transformation, are built on semiconductors and screens.
India's journey to becoming a new global leader in semiconductors has already started. India, however, possesses the necessary skills in software and design.
India currently contributes less than 5% of the sales for the entire global semiconductor market, but this percentage is anticipated to increase.
In the upcoming years, the market is anticipated to grow due to actions taken by the Indian government to support this industry.
The advent of Indian fabless design firms will determine the future of the country's semiconductor design firms.
These businesses would concentrate on developing goods for the Indian market. India can become a global leader in the design of electronic systems and the production of electronic goods.
For India, the lack of history or systems gives a rare opportunity to advance technologically.
Also read: Piezoelectric Effect
-Article by Swathi Satish