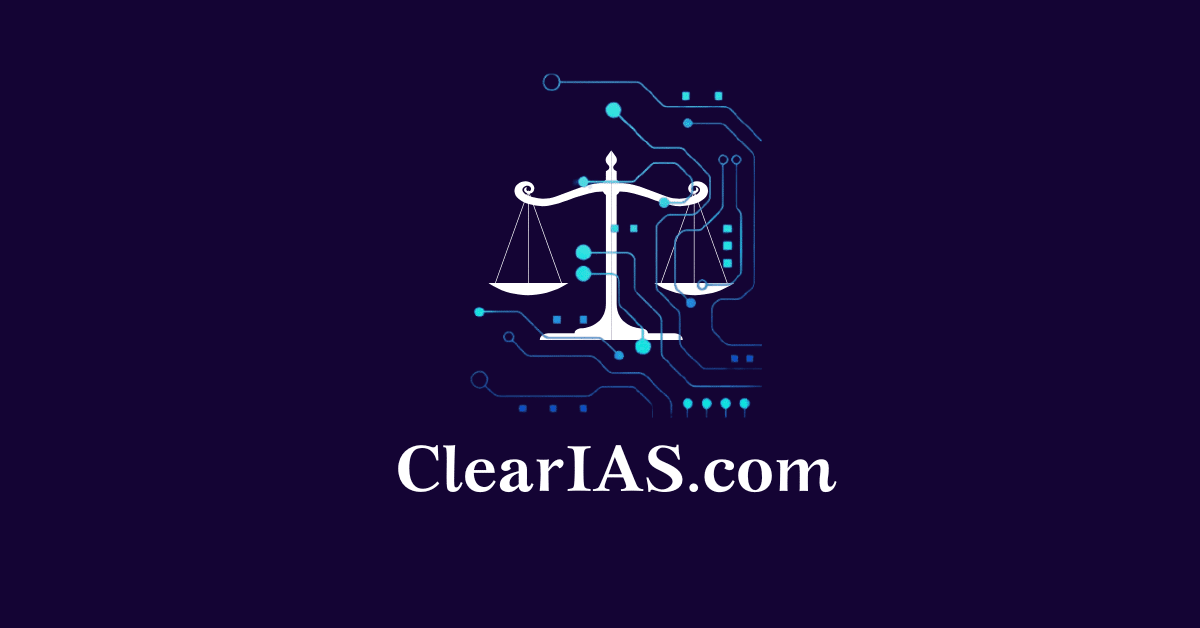 Law enforcement and investigation methods have changed a lot with the emergence of the latest technologies. What is the role of Technology in Law Enforcement? Read to know more.
Technology is a collection of human knowledge, abilities, skills, experiences, and methods that can be used to alter, modify, and make use of our available resources to develop tools, machines, goods, and services that satisfy our needs and desires.
Technology today has a special place in everyone's life because it not only contributes to the growth of the individual but also to that of the nation and the entire planet. It already conquered all sectors of life, including our country's law enforcement.
When we take the case of Indian Law Enforcement, the actual police strength in India is 150 officers per lakh people after accounting for vacancies. However, the UN recommends 222 police officers for every 100,000 people.
Consequently, an average police officer ends up with a massive workload and long working hours, which have a negative impact on his effectiveness and performance. However, there are ways that the Law Enforcement Agencies (LEAs) can utilise technology to improve their efficacy and efficiency. The technology could be used as a force multiplier here.
Amazing new digital technologies are revolutionising how police protect and serve the public, enabling organisations to fight crime more quickly and effectively. It is important to stay current with technology that aids law enforcement worldwide and employ them as appropriate for the Indian setting.
Smart Policing in India
The idea of "Smart Policing," promoted by the government, is a redesigned strategic approach that uses cutting-edge applications of analysis, technology, and evidence-based methods to integrate more "science" into police operations.
It described the structural adjustments to make the Indian Police more effective, modern, accountable, trustworthy, and trained with the help of cutting-edge technology.
Indian Prime Minister presented this idea of Smart Police at a gathering of DGPs from State and Central Organizations in Guwahati in 2014.
Smart Policing index
According to a national poll by the Indian Police Foundation (IPF), when it came to the perception of "sensitivity," the police in Bihar and Uttar Pradesh received the lowest scores of any State.
The IPF survey's goal was to learn more about how the SMART policing project was perceived by the public.
On most enforcement metrics, the southern states outperformed northern states. Andhra Pradesh, Telangana, Assam, Kerala, and Sikkim are the top five states in terms of overall policing. Bihar, Uttar Pradesh, Chhattisgarh, Jharkhand, and Punjab are listed as the lowest in policing.
Role of technology in law enforcement and investigation
As crime has changed over time and has become increasingly sophisticated and difficult to solve, technology today plays a significant role in enabling law enforcement agencies. The main role of technology in law enforcement is as follows:
Crime Detection and Crime Prevention.
Surveillance and Monitoring. 
Crime Detection and Crime Prevention 
Crime Detection is the recognition of a crime as having been committed, the identification of a suspect, and the gathering of adequate evidence to bring the suspect before a court are indeed the three distinct stages of crime detection. On the other hand,
Crime prevention is the foreseeing, identification, and evaluation of a crime risk and the beginning of the measures to eliminate or diminish it.
The police and other law enforcement agencies are responsible for the detection and prevention of crimes in India. The use of technology in crime detection and crime prevention will ease the burden on law enforcement agencies. The following are some of the technological tools that can be utilised by police to detect and prevent crime:
Biometrics:
 A biometric is a measurable biological (both anatomical and physiological) and behavioural characteristic that can be used for automated recognition. For more than a century, police have used fingerprints to identify suspects. Law enforcement and the intelligence community are now using an ever-expanding range of biometric (and behavioural) features in addition to facial recognition and DNA. They are heartbeats, speech recognition, wrist veins, iris recognition, gait analysis, and even palmprints.
Predictive Policing:
The use of mathematics, predictive analytics, and other analytical approaches by law enforcement to spot possible criminal conduct is known as predictive policing. In order to make the best use of resources or to have the highest chance of deterring or preventing future crimes, predictive policing analyses data on the times, locations, and nature of past crimes to inform police strategists about where and when police patrols should patrol or keep a presence.
The methods of predictive policing could be divided mainly into four. They are:
those that anticipate crimes,
those that anticipate offenders,
those that anticipate the identities of the perpetrators,
those that anticipate victims.
Some of the examples of predictive policing are as follows:
In order to pinpoint "crime hotspots," or places where crimes are most likely to occur, Delhi's CMAPS (Crime Mapping Analytics and Predictive System) collects information every three minutes from satellites operated by the Indian Space Research Organization, historical crime data, and the "Dial 100" helpline.
The information from the "Integrated People Information Hub" is used by the Hyderabad police to identify persons who are more inclined to conduct crimes, this hub comprises information such as family details, biometric details, passport details, address, and even bank transaction details.
PredPol of the U.S is an example of the effective use of predictive policing in law enforcement. makes forecasts using a machine-learning system. The three data points – the Crime type, crime location, and crime date/time are utilized in the prediction calculation of the crime. PredPol manages patrol operations using a data-driven strategy. It determines the most likely locations and times for specified crimes to occur. PredPol proactive patrolling helps to lower crime and victimization rates.
The mission of Europol, the law enforcement arm of the EU, is to make Europe safer by supporting national law enforcement organisations in EU member states. One hundred of Europe's best-trained criminal analysts work with Europol. It now has one of the EU's highest concentrations of analytical capacity as a result. Modern tools are regularly used by analysts to aid in the investigations of national authorities.
Integration of Data:
The most important components of any investigation are data and information. Big data can be used to combine data from a variety of sources, including social media platforms, financial institutions, travel records, hotel stays, call detail records (CDRs), and criminal histories. This can aid in giving a complete picture of the offender and establishing connections with criminal associates.
Surveillance and Monitoring
The term "surveillance" refers to the close observation of an individual or group, particularly one that is being investigated or is being observed. India, a developing nation, has made several reforms to its information technology policy, but much more must be done.
Crime analysis and monitoring combine information from several governmental organisations that is gathered from numerous heterogeneous sources in various formats and from various platforms, such as NCRB, India. Police forces need the newest systems for analysis, monitoring, and management in order to efficiently regulate crime.
There are many legitimate ways for the government to undertake surveillance. The Indian Telegraph Act of 1885, which addresses call interception, and the Information Technology (IT) Act of 2000, which addresses data interception, are the laws that control this. Both statutes prohibit private parties from conducting surveillance, only allowing it to be done under specific conditions by the government.
Additionally, the IT Act clearly forbids hacking. Theft of data and hacking are respectively considered civil and criminal offences under Sections 43 and 66 of the IT Act. Punishment for dishonestly receiving a computer resource or communication that has been stolen is covered in Section 66B. The penalty entails a period of jail that may last up to three years.
Only government agencies like the Intelligence Bureau, Research and Analysis Wing (RAW), Central Bureau of Investigation (CBI), National Investigation Agency (NIA), Central Bureau of Direct Taxes (CBDT), and Narcotics Control Bureau will have access to the data gathered by the Central Monitoring System (NCB). However, it is unclear who granted this permission or when such surveillance will take place. Although the Indian legal system provides procedures for electronic surveillance, they are ineffective.
Additionally, the government has attempted to define privacy, outline the conditions under which it has the authority to undertake surveillance, and outline the penalties for misusing data collected through surveillance in the Right to Privacy Bill, 2011, which was presented to the parliament. According to this bill, the Home Secretary of India's Ministry of Home Affairs is the only person who can authorise monitoring.
CCTV:
The use of CCTVS is widely prevalent in India's major cities. If these are operational, they can help law enforcement quite successfully. By observing suspect movement, CCTV cameras placed along roads and at toll booths have also assisted in solving crimes. The CCTV coverage of public places like markets, banks, hospitals, theatres, hotels, airports, railways, bus stations, etc., can identify suspects and suspicious activity like the placement of bombs and IEDs.
For example, in a recent case in Noida involving a veteran Army Colonel who was allegedly assaulted, detained, handcuffed, and tortured on false charges by an ADM, Muzaffarnagar, and his wife under the SC/ST Act, the officer was granted bail during the first hearing after six days because CCTV footage amply demonstrated the arrogance of the ADM, his aides, and the police.
Global Positioning Aid (GPS):
The number of GPS applications being used by law enforcement is growing. Police can more quickly and effectively help individuals by pinpointing the location of a call and figuring out the fastest and safest path to it using GPS technology.
In order to better target their enforcement efforts at reducing the frequency of traffic crashes, police can map the locations of the traffic stops and crash investigations they conduct.
Crime analysts can also employ GPS technology to better organise shift staffing and patrol assignments, as well as to detect new patterns in crime locations.
Enhanced Body-Worn Cameras
A camera device known as a "body-worn system" records both audio and video while being fixed to an officer's uniform's torso.
Police personnel in the US and the UK both utilize body-worn cameras. The US Bureau of Justice Statistics claims that the practice started there in 2013.
A body-worn cam's functions include recording public interactions, incidents involving law enforcement personnel, and gathering evidence at crime scenes.
Body-worn cam use is advantageous for several reasons. According to some studies, a body-worn camera system helps in observing how the police behave.
A trend of a fall in the number of violent events There is a decrease in citizen complaints against police. They encourage good, civilized, and proper conduct.
It also helps in obtaining information for use in investigations, and the video can be utilised for self-evaluation and training purposes. The body-worn camera gives a greater sense of safety.
According to a recent draft notification, the Narendra Modi administration is considering providing police officers with body-worn cameras and dashboard cameras in order to enable stricter enforcement of traffic laws and to monitor "malpractices" by enforcement officials in India.
The Central Motor Vehicle Rules, 1989 were amended by the ministry's draft notification, Electronic Monitoring and Enforcement of Road Safety.
It has been mentioned in the notification that "Both the video and audio features of the body camera shall only be active when the law enforcement officer is on duty and the official shall warn the subjects that they are being recorded by the body camera."
The proposal states that these body-worn cameras can be utilised to capture an event's processes and as proof in court against someone who violates traffic safety regulations. Additionally, they can "assure that the law enforcement officer has punished the offending driver or person in accordance with the law's provisions."
In order to act as early evidence even before the forensic units arrive and assist avoid potential legal issues later, Lal Bazar (the headquarters of Kolkata Police)has urged all police officers responding to unnatural death situations to record the initial spot findings in their body cameras or cellphones. The cops are required to attach the camera to their uniforms while on duty and turn it on each time they stop a suspicious car or question a suspect. Additionally, they have been instructed to document any tense exchanges or conflicts amongst residents. The Kolkata Police has allocated approximately 1 crore to purchase 500 body cams for police stations. Most police stations currently have one or two cameras.
Automatic License Plate Recognition (ALPR):
Automatic Number Plate Recognition (ANPR), commonly referred to as Automatic License Plate Recognition (ALPR), is software that automatically reads automobile licence plates by conducting complex optical character recognition on photographs.
Automated licence plate readers (ALPRs) are quick, computer-controlled camera systems that are frequently mounted on street poles, lamps, overpasses, mobile trailers, or tethered to police cruisers. ALPR cameras are frequently employed with automated speed and red-light enforcement systems, as well as to collect tolls on roads and bridges.
There are Mobile ALPR cameras. These are frequently mounted on police patrol cars, enabling officers to collect information from licence plates as they move throughout the city during their shifts. These cameras are typically switched on at the start of a shift and left on until the end of the shift. Mobile ALPR cameras are efficient at capturing licence plates of parked cars in addition to taking pictures of passing vehicles. For instance, a patrol car may move around a public parking lot and quickly record the licence plates of hundreds of automobiles.
Typical ANPR solutions accept an image as an input and output the decoded car plate, timestamp, and algorithm confidence level. For real-time surveillance, the image is examined in as little as 20 to 50 milliseconds.
All visible licence plate numbers, as well as the time, date, and place, are automatically recorded by ALPRs. The information is subsequently uploaded to a central server, which may include pictures of the car's occupants.
This programme can be used to look for stolen vehicles, determine whether a vehicle is insured, determine whether it has a pollution certificate that is active and valid, determine whether a vehicle is blacklisted, and obtain the owner's name and contact information in the event of an accident.
In 2021, the Gurugram (Haryana) police recovered more than 50 stolen vehicles with the help of ANPR technology.
Drones:
Drones, also known as Unmanned Aerial Vehicles (UAVs), are being utilised more frequently by police to gather aerial perspectives for work at crime scenes, search and rescue operations, accident reconstruction, crowd monitoring, and other purposes. Some of the more advanced models can be fitted with thermal imaging or 3D mapping tools to provide areas being surveyed with GPS-enhanced precision.
Zoom cameras are a common feature on police drones and UAVs, making them very useful for providing actionable, real-time intelligence in high-risk, "armed and dangerous" scenarios.
The usage of drone technology by Indian law enforcement organisations has grown steadily:
The Delhi Police has acknowledged using drones purchased from open markets during the February 2020 deadly riots in the city and the Delhi Assembly elections.
Drones were employed to keep an eye on potential demonstrations during the construction of the Ram temple in Ayodhya, and the Indian Railways recently bought some to keep a close eye on railway facilities.
In order to make sure individuals were adhering to lockdown guidelines during the COVID-19 Pandemic, the Delhi police employed drones to perform surveillance and collect data in the form of photographs and videos. These surveillance drones could transmit a live feed to the police person controlling the drone and record video on SD cards.
Drones have been used by the Mumbai police and the Brihanmumbai Municipal Corporation to monitor curfew infractions in residential areas like Andheri and Dharavi.
When the Punjab police in Amritsar utilised drones to spot people less than 6 feet apart, the drones employed a combination of artificial intelligence, location mapping, and high-definition cameras to send notifications to the closest police officer.
Similar drone programmes were started in Kerala and Hyderabad, where private individuals were even engaged to fly hired drones as part of the surveillance efforts.
Thermal imaging and video were both captured by drones in Kerala, and the data was sent right to the local police's phones.
In Chennai, the usage of drones in a monitoring capacity has persisted even after the termination of lockdowns.
The Drone Regulations in India
Any drone ownership without a current Unique Identification Number (UIN) will be deemed illegal as of April 1, 2022, and will be subject to legal penalties.
The Operators of recreational and commercial drones must request the UIN using the Digital Sky site. Logging into your portal account is necessary, as are the dashboard's Unmanned Aircraft System (UAS) Serial Number and an INR 100 application cost.
Other technologies that can be used in crime investigation
Voice Technology:
A new voice command system that enables officers to operate numerous vehicle features while driving and carrying out other patrol responsibilities is one of the most recent advances being put into police cars.
These voice systems' capabilities vary from car to other vehicles, but most of them can respond to requests to run the licence plate or activate the siren.
The voice command technology in police cars are the most advanced and promising feature that will make filing reports considerably simpler – officers may dictate their notes, which are then directly filed into their agency's RMS system.
A senior CBI officer urged that lenders employ voice analysis technology to identify such fraudsters and stop such offences considering the recent case where the chairman of a Mumbai-based private firm was charged in a 231-crore cheating case.
At a workshop hosted by the Centre for Advanced Financial Research and Learning (CAFRAL), a subsidiary of the Reserve Bank of India, Keshav Kumar, joint director of the CBI in Mumbai, engaged in conversation with senior executives of many private and public banks (RBI). He explained to them how Layered Voice Analysis (LVA) is a useful method for detecting fraud. The LVA software analyses speech and emotion to determine if a person is telling the truth or lying during interviews and can detect deception.
In the closed network of Crime Criminal & Networking Systems (CCTNS), on which all works of investigation, beginning with the filing of FIR, writing case diaries, submitting charge sheets, etc. are done across the country, the Delhi Police has now introduced a phonetic keyboard system with a Hindi voice typing facility. The system has enhanced police functioning in terms of storing accurate digital data quickly, accurately, and efficiently. For the staff using the CCTNS, it has been a huge relief and a turning point in the inquiry process.
Robots:
In order to provide visual and audio monitoring of prospective crime sites that may be too dangerous or difficult for officers to reach, several law enforcement agencies are increasingly deploying next-generation robotic cameras. The Ford Motor Company has applied for a patent for a self-driving police vehicle with AI. These cutting-edge cruisers are made to catch drivers who break the law or who are intoxicated by relaying information to human cops or by transporting an optional passenger officer who may make an arrest.
The ever-expanding robot capabilities to collect surveillance data, take police reports, and conduct communications in environments where the safety of human officers would be jeopardised.
China is currently creating a robot called "AnBot" to monitor banks, airports, and schools.
Dubai Police has unveiled its first robot officer, assigning it to patrol the city's shopping centres and tourist hotspots. By tapping a touchscreen on its chest, people will be able to utilise it to report crimes, pay fines, and acquire information. The robot's data collection will also be shared with the traffic and transportation authorities. The government stated that by 2030, robotics will make up 25% of the force, but they would not take the place of people.
The human-like robot "KP-BOT" was created by Asimov Robotics and Kerala Police Cyberdome, the technology research and development Centre of the Kerala Police Department, and it was unveiled in the state. The Robot is referred to as a humanoid because it can move independently. It contains a camera with facial recognition software. According to Kerala Police, KP-BOT would be used for responsibilities including attending receptions, showing visitors around police stations, and scheduling appointments. Once all the data is entered, it can even identify and apprehend criminals. In the future, humanoids might also be utilised to control traffic or investigate crimes
ShotSpotter
Although hearing "shots fired!" from witnesses or patrolling police officers is not unusual, finding the precise location of the gunfire takes valuable time when every second matters.
ShotSpotter technology, which employs sensors to detect gunfire and analysts to follow the data and immediately report it to police, is now being used in an increasing number of places. This technology allows police to respond to an incident faster than ever before.
ShotSpotter was used dramatically in 2017 in Fresno, California when police used it to capture a murderous offender. With the use of technology, authorities were able to track the murderer's whereabouts and capture him in 4 minutes, and 13 seconds.
Thermal Imaging
A crucial tool in police technology today, thermal imaging is especially useful at night. From search and rescue operations to fighting fires, such technology can save lives.
Infrared imaging is used by thermal image cameras, some of which are small hand-held devices, to identify heat radiated by various things, including people and animals, and to produce a "heat picture" or "heat map" of the environment under consideration.
Cyriac Pius, the CEO and MD of Ozak Technologies, a Keralite firm that makes Panther, the state's first thermal imaging surveillance system, has attracted the attention of both the Indian Army and the Kerala Police. "Panther, the Thermal Weapon Sight, is an all-weather and all-terrain 24-hour system that gives a soldier on duty night vision that is superior to day vision. The heating device is made with ergonomics in mind and is quite lightweight. Panther provides the exceptional ability to switch between weapons and shooters without losing accuracy. With its three available lenses, it can identify objects at distances between 1 and 2.2 kilometres.
The Bangalore-based Electronics & Radar Development Establishment (LRDE) of the Defence Research and Development Organization (DRDO) has created a through-barrier imaging radar known as "Divyachakshu" (divine eye), which is currently undergoing development testing. Using thermal imaging, it is possible to see through walls that are 20–30 cm thick and constructed of any material. This technology may be a huge help to the Indian troops in handling hostage situations
The first infrared sensors for thermal imaging in India have recently been developed by a team of scientists from IIT-Bombay. The Defense Project and Development Organization and the Indian Space Research Organization provided funds for the research, which began in 2010.
Artificial Intelligence (AI):
Many more police technologies, including some of those already listed, including ShotSpotter, facial recognition, and biometrics, are supported by AI.
It can also be used for crime mapping, which involves processing data to more precisely identify high-crime regions so that law enforcement can watch them more closely and provide more resources.
Another application of artificial intelligence is "crime predicting." Programmers may train computers to evaluate data from a wide range of sources and categories to anticipate when and where crimes are likely to occur by using so-called "deep learning" techniques. This enables organisations to distribute resources effectively and raises the probability that cops will be present when they are needed.
AI and facial recognition technology are used in Indian policing. Facial recognition technology (FRTs) has become more prevalent in India in recent years and is increasingly used in law enforcement. This is consistent with how the world is moving toward using artificial intelligence (AI).
Facial recognition software:
A facial recognition system, which is often used to verify individuals through ID verification services, works by identifying and measuring facial features from a given image. It may match a human face from a digital image or a video frame against a database of faces.
The purpose of facial recognition software is to help increase safety and security in various situations. The police in India are using it more frequently for identifying purposes and in criminal investigations.
A few examples were the police departments of India using facial recognition technology systems are:
TSCOP and Crime and Criminal Tracking Network & Systems (CCTNS) in Telangana, Punjab Artificial Intelligence System (PAIS) in Punjab, Trinetra in Uttar Pradesh, Police Artificial Intelligence System in Uttarakhand, Automated Facial Recognition System (AFRS) in Delhi, and Automated Multimodal Biometric Identification System (AMBIS).
The Delhi police used a facial recognition system for over 100 of the 1,818 arrests they made during the riots against the Citizen Amendment Act in December 2019. Thousands of Indian citizens came out to protest this new law that is believed to be discriminatory towards Muslims and other marginalised communities.
In another situation, the police used facial recognition technology along with CCTV footage to arrest over 200 protesters who were protesting an agriculture reform which favours corporations over farmers at Delhi's Red Fort.
The Call Detail Record (CDR)
The Call Detail Record (CDR) is a thorough log of each telephone call that travels through a phone exchange or other piece of telecommunication devices. It has information regarding subscribers' active or passive use of the network for different communication activities.
CDR analysis is utilised extensively worldwide by various law enforcement agencies since it is a very valuable tool for tracking down and investigating criminals.
The widespread use of mobile devices makes it challenging to manually analyse these records. Tools for CDR analysis can be used to trace the movements of criminal associates and track down missing people as well as identify call patterns, the most frequently called numbers, and geolocation.
Subject to certain clearances, both federal and state law enforcement agencies, including the CBI, Income Tax Department, intelligence agencies, police, and counter-terrorism organisations like the NIA and the ATS, are permitted access to CDR during an investigation.
Mobile Forensics:
Using technology, it is possible to identify a criminal's digital footprint. Critical data can be recovered via mobile forensics, including contacts, images, SMS, videos, emails, site browser history, location data, and social media messages.
The Benefits and Challenges of using technology in Law enforcement
Everything has two sides. The police have benefited from technology, which has made them stronger in conducting criminal investigations. But we also can't ignore the issues it has brought forth.
The advantages of using technology in law enforcement in India:
Technology helps in increasing the productivity and efficiency of Law Enforcement Agencies. A strong partnership between police and technology would facilitate quick criminal investigations, greatly reduce crime, and help to uphold law and order.
Technological assistance helps the police to reduce the burden of daily manual tasks.
Big Data can be quite useful in identifying crime trends and hotspots. The smartphone apps are connected to centralized databases and give the investigating officer real-time access to data on missing individuals, vehicles, bodies, and criminal histories very quickly.
Reduce Malpractices: The use of technology like body-worn cameras will reduce the scope of malpractices by the officers on duty.
Technology helps in bridging the gap between the public and the police. The digital services provided by police may help the public to make use of these services from the comfort of their house. For example, in Punjab Police's SAANJH, people can submit their concerns online using the State public grievance redressal portal for the state police. The main goal of this portal is to allow citizens to file complaints online, track their progress, and receive reports in a timely manner while sitting at home.
Technology can ensure an integrated data gathering from the five pillars of the criminal justice system – police, court, prosecution, jails and forensics which helps the police with their investigation.
A technologically advanced law enforcement agency is a valuable addition to the national security of our country.
The challenges of using technology in law enforcement in India:
The lack of proper data security legislation may result in data breaches and the subsequent use of this data for terrorism and other illegal acts.
The unequal distribution of infrastructure across India's rural and urban environments makes widespread adoption of technology difficult. Remote places might not have adequate internet penetration to access the technology made available to the public by law enforcement authorities.
The failure of present police reforms to teach the effects of technology and incorporate it into crime investigation.
Budget constraints are a problem at many police stations around the nation, making the deployment of new equipment financially impractical.
Due to a lack of adequate training and access to this technology, the Indian law enforcement authorities are unable to keep up with the rapid developments in technology, which has resulted in a large technological gap.
Many agencies lack the necessary mobile or software tools to enhance interagency collaboration or maintain officers in the community.
In certain cases, police personnel could not be sufficiently motivated or willing to pick up on the complexities of modern technologies.
There is the possibility of using technology for inappropriate political purposes. For example, the police might be utilised by the ruling party to conduct widespread surveillance on their political rivals and dissidents.
Most of the general population is not aware of these Law Enforcement apps and portals.
Suggestions for better use of Technology in Law Enforcement and Investigation
Strict and clear digital legislation should be made to address the privacy issues of public and the data security.
Technology-friendly police reforms must be implemented: The changes should be implemented in such a way that the legal enforcement agency receives early training on the technology and its implementation in the public.
Officers' technological gaps might be filled by scheduling frequent training sessions.
Improve the digital evidence management records: Police officials must make investments in technologies to support the long-term preservation, regulated distribution of evidence, and integration with record management systems now that law enforcement has started to gather and analyse digital evidence in practically every investigation. Digital evidence requires the same criteria for archiving, protection, and retention as physical evidence.
Research and development should be done regarding the technology, how to reduce the expenditure of these technologies and its training.
Introduce computer cafes or corresponding support systems to fill the inequity of infrastructure in rural India. Thereby the citizen of rural areas can also enjoy the technological advancements from the comfort of their home.
The appointment of an officer who will oversee technological components, their operation, training, and effective execution is necessary.
Adapting and learning about more technologies from other countries to ease crime investigation.
Digital ethics is also a need of the hour. In order to build digital trust in society, it is necessary to imbibe digital ethics, which is a larger framework made up of technology, open data, and digital ethics.
It is necessary to create a system of feedback from the police officers and the citizens who use these technologies so that improvements can be made to the machinery that is now in use.
Conducting public education and awareness programs regarding the available citizen-friendly law enforcement apps and portals and training regarding the same can be done to reduce the technological gap among the general population.
The Role of New Technologies in Law Enforcement: Conclusion
The police have benefited from technology, which has made them stronger in conducting criminal investigations. But we also can't ignore the difficulties it has brought forth.
Technology has greatly reduced manual labor and digitalized data, making it simpler to retrieve older files and comprehend a criminal's or accused's past.
Even social media has contributed to our understanding of a person's history. Because of the development of technology, the criminal investigative procedure has now become more transparent.
A connection between the public and the police is also made possible through technology. It aids law enforcement in defending public safety and property. Complaints from the public can be handled efficiently and quickly.
A robust partnership between police and technology would facilitate quick criminal investigations, greatly reduce crime, and aid to uphold law and order.
So, for better and faster law enforcement, we must continue to upgrade technology.
Also read: Digital Personal Data Protection
Article written by: Priyanka Sunil